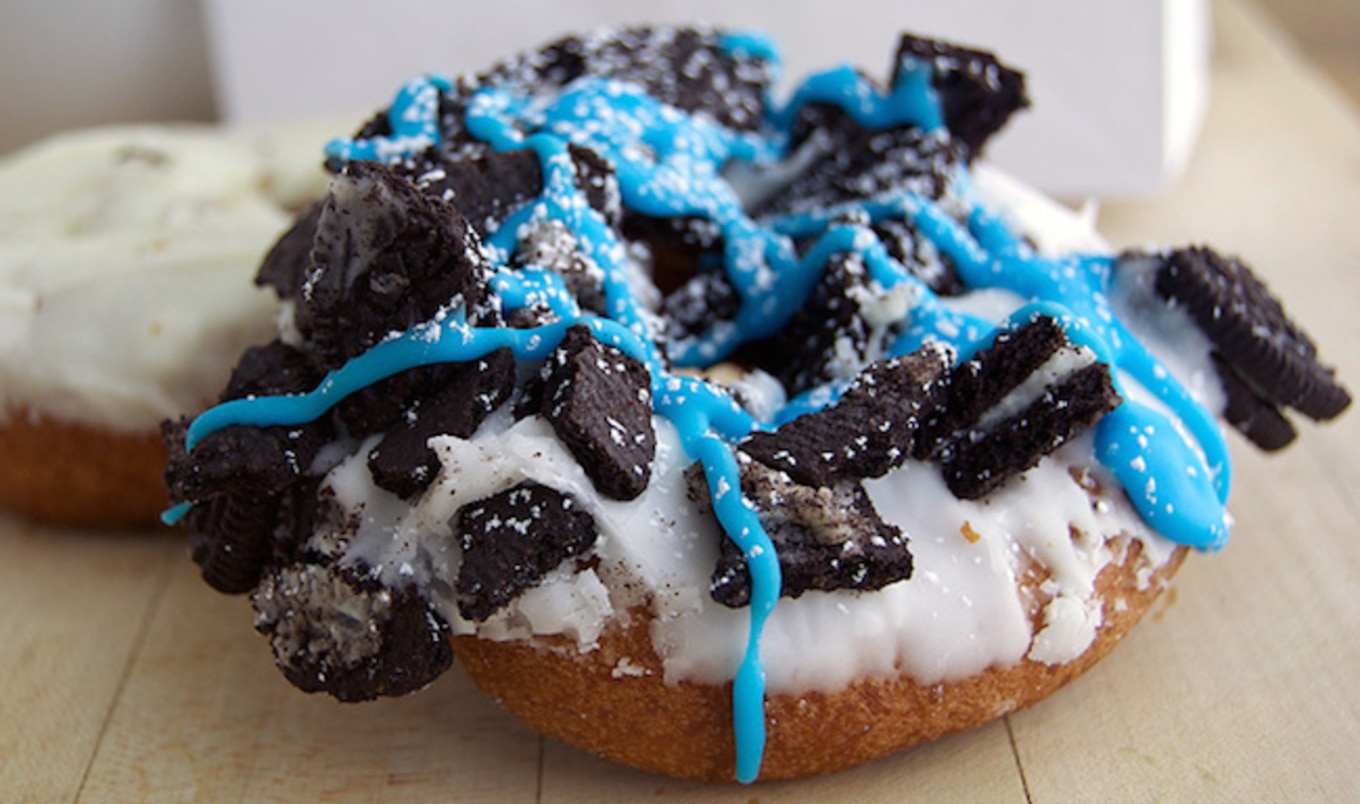 We might not be on New York City's level of vegan just yet, but San Jose's promising plant-based scene is picking up speed.
March 13, 2017
---
If you've spent a considerable amount of time in San Francisco or Oakland, chances are you consider San Jose, CA to be the ugly step-sister city of the Bay Area. San Jose gets credit from the cities by the bay for a decent hockey team, the Winchester Mystery House, and scientific innovation. But what yuppies and hipsters fail to recognize is San Jose's knack for community organizing, a local art scene gaining tremendous momentum, and—yes—a budding vegan scene. As plant-based food tech companies continue to pop up throughout Silicon Valley, more restaurants are adding vegan options to their omnivore-suited menus. Here's our roadmap to finding vegan options in the vibrant downtown of this South Bay city.
 
Morning glories
Downtown, you're bound to find more local coffee shops than commercial brewers. Before you head into the heart of the city, stop at iJava, nestled between Midtown and Market, and choose from multiple options such as Muesli, Pitaya and Acaî Bowls, and the Red Sea bagel. Depending on your plans for the afternoon, you can walk off breakfast by heading east towards a host of noteworthy locations such as the Children's Discovery Museum, the San Jose Convention Center, and the San Jose Center for the Performing Arts—nearby you can gawk at the massive Adobe headquarters and fill up on beans and greens at Specialty's Café with Dawn's Vegan salad. If you hate salad, theatre, and kids, no worries—head another few blocks northeast to explore the exhibits at the Tech Museum, or float through space at an IMAX movie. After an intellectually stimulating afternoon, the balsamic portabello mushroom sandwich at Toasted, Craft Sandwiches will hit the spot. Vegan garlicky mayo and crusty ciabatta bread make this sandwich one to remember. If you're hungry for a sandwich without the shrooms, head towards 2nd street and stop at Ike's Love & Sandwiches, which boasts nine vegan options including a meatball sub. At various times of the year, you might be able to find some vegan eats at a festival happening at neighboring Caesar Chavez Park. San Jose Jazz Summer Fest has previously featured vendors such as Oakland's Souley Vegan and San Francisco's Pattiwagon.
 
Afternoon delights
When you're craving something sweet, devour soy ice cream sandwiched between two fresh baked vegan cookies at CREAM on 1st St. For something sugary, fresh, and caffeinated, walk towards the city center through Paseo de San Antonio and grab an almond milk Mint Mojito at the famous Bay Area establishment Philz Coffee. Nearby, you'll find a great place to post up with your laptop for an afternoon of inspired writing at Social Policy. Once your gorgeous dairy-free latte and avocado toast (sans poached egg) arrive, feel good about the fact that your vegan purchase supports community-building art shows and mini zine fairs. After all that hard work, you deserve another treat, so why not pick up some glazed vegan perfection at the politically-incorrect Psycho Donuts? The bakery shares its space with Camera 3 Cinema—San Jose's premiere theater for cult classic films and monthly midnight performances of Rocky Horror Picture Show on the first Saturday of every month. While you're in the neighborhood, pop in to La Victoria Taqueria, not for food, but for sauce. La Vic's Orange Sauce is a crown jewel of San Jose and it just so happens to be vegan. Buy a bottle and put it on everything from potatoes to vegan nachos. Health-nuts fear not: you can indulge in your own way with the invigorating offerings at Vitamina Juices & Blends in the SoFA district—use your green juice buzz to scale a rock wall at neighboring theater-turned-gym Studio Climbing.
 
Night moves
After having to navigate mostly omnivorous menus all day, you'll surely want to sit down and enjoy a meal knowing that you can have everything on the menu. If you're seeking a table for two, stop by the cozy and romantic all-vegan Good Karma Artisan Ales & Café for an impressive array of craft beers and unconventional vegan pub food, such as chana masala, Jamaican jerk tofu, and red lentil dal. Make sure to grab an expertly-crafted cocktail at Paper Plane down the street. More guests will easily be accommodated at the colorful and delicious Vegetarian House which touts expansive vegan selections featuring cuisine from the far East and West—if you leave hungry, it's your own fault.
 
For a more casual meal where you can drink a beer and watch the game, head to San Pedro Square Market for a satisfying loaded baked potato from Spuds or a vegan Marinara pizza from Pizza Bocca Lupo. Every weekend, San Pedro Square's bar scene becomes the go-to destination for most San Jose natives and visitors. Beloved pub O'Flaherty's hosts live music on Fridays, The Britannia Arms (more commonly known as The Brit) is your place to dance to oldies, The Wagon Wheel has a gorgeous outdoor space where you can play beer pong, and AFK Gamer Lounge is nerd heaven for all the antisocial drinkers out there.
 
If San Pedro is too busy for your taste, the eats and attractions of the trendy SoFA district might be more your speed. Weekends are buzzing with the community's creative subcultures thanks to South First Friday Art Walk & Street Mrkt, Symphony San Jose and off-Broadway performances at the California Theatre, and live jazz at Café Stritch where vegan ratatouille awaits. The newest addition to the effortlessly cool SoFA district, Forager Tasting Room & Eatery serves as a space for local artists, musicians, and chefs to showcase their talents. Visitors can gawk at art, grab coffee, sip craft beer, and—in the near future—devour a vegan entreé. While their menu is still being decided, VegNews got the inside scoop from Forager's Marie Taylor, whose vegan daughter has taught her how important it is to create a menu that accommodates everyone. Those looking to imbibe in style can take advantage of the dance floor at The Continental Bar, enjoy the speakeasy red hues at Haberdasher, and maybe make some new friends with the folks of South Bay Vegan Drinks at The Fountainhead Bar.
Nora Kovaleski is an Editorial Assistant for VegNews and a proud born-and-raised San Jose native.