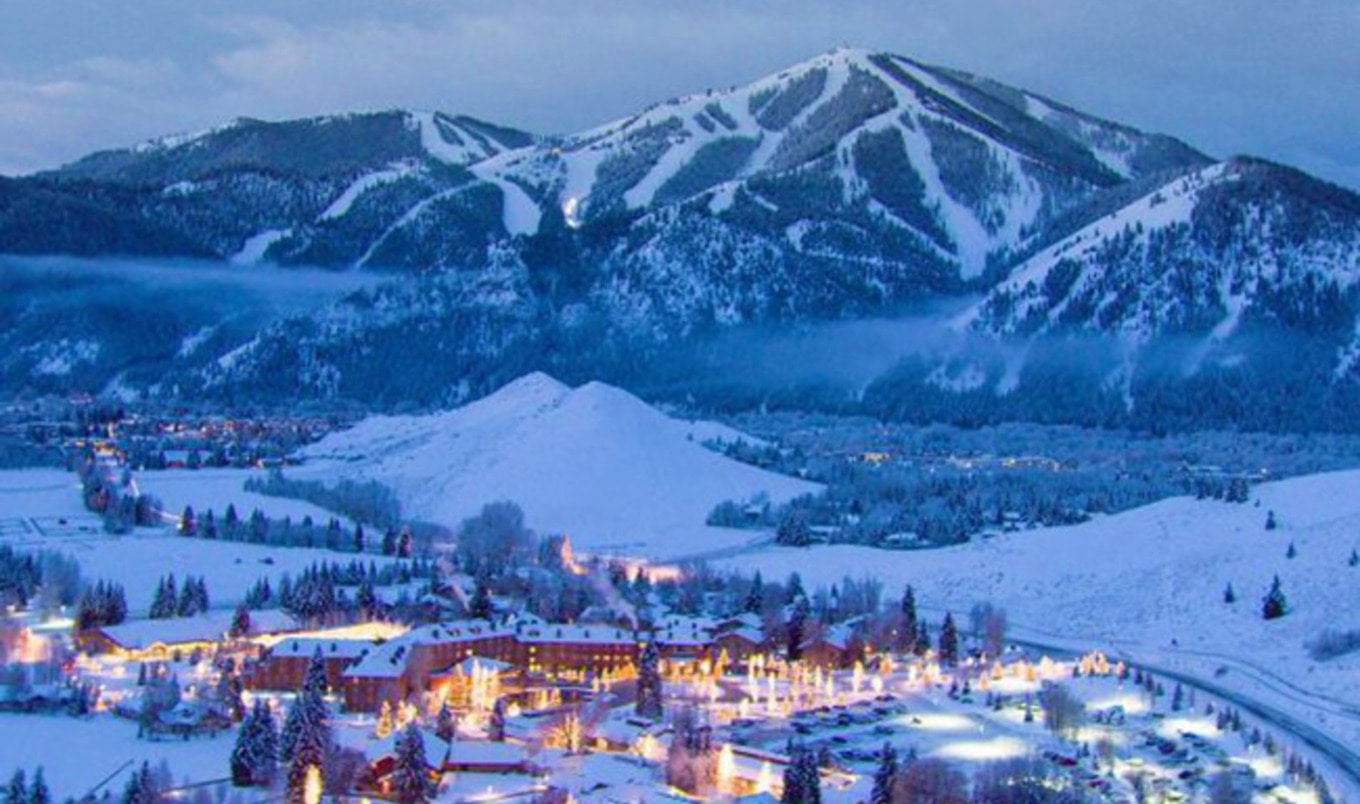 Hiking, rock climbing, and amazing vegan eats? Hello, Sun Valley!
April 16, 2018
---
When people think of Idaho, often they think of rural farms and not vegan eats, world-class skiing, and beautiful sites. However, the Sun Valley region (which encompasses the towns of Ketchum, Sun Valley, and Hailey) offers just that. For instance, the year-round Sun Valley resort attracts tourists from around the world for both its winter and summer activities, as well as award-winning dining, stellar events, and gorgeous views, while the area has been featured on Goop and in The New York Times, was voted one of the top 10 ski resorts in the nation by Ski Magazine, and named one of Outside Magazine's 25 best towns in America in 2017. Sun Valley's cuisine has followed the demand of its active locals, as well as its worldly tourist market, creating a town where a vegan doesn't merely need to "survive," but can, in fact, flourish.
Ketchum
The majority of the Sun Valley area's attractions are located in the town of Ketchum. Easily walkable, Ketchum is great for exploring. Start your day at Java on 4th, and order a coffee and avocado toast on local Bigwood Bakery bread. For lunch, head to Glow, an all-vegan, raw food café with entrées, juices, smoothies, a dessert and to-go case, and a small store. During summer, the weekly farmers' market is a great spot to grab a variety of produce, trinkets, and homemade goods both in Ketchum and Hailey. If you're looking to grab an afternoon yoga class, Gather Yoga Studio offers several and has an attached boutique to buy yoga accessories, clothing, and jewelry. For dinner, Asian street food-inspired Rickshaw serves several vegan options, including a yakisoba noodle bowl, yellow curry, Balinese cucumbers, and Sichuan Tofu. Finally, for food on the go, visit 5B Fruit—a café serving smoothies, juices, and bowls—or Nourish Me, a café and health-food store with a range of supplements, locally-made food items and produce, and take-away foods produced onsite such as juices, raw cookies, vegan salads, hummus, and sauerkraut.
Sun Valley
Sun Valley encompasses the Sun Valley Resort as well as Bald Mountain, where one can ski, snowboard, hike, mountain bike, rock climb, and enjoy several excellent dining options at one of the mountain's five lodges. Whether summer or winter, take the gondola halfway up the mountain to the Roundhouse, a Sun Valley institution since 1939, which serves cocktails and a vegan Tuscan Kale Salad with crispy chickpeas. The other four lodges—Warm Springs, River Run, Lookout, and Seattle Ridge—are open only during ski season but offer vegan options such as veggie tacos (at Lookout) or tofu phở (at Warm Springs). Down the street from Warm Springs is local favorite Apple's Bar & Grill, where a classic veggie burger and fries awaits hungry visitors. If staying in the resort, you'll find yourself in an Austrian-inspired village with many shops, a bowling alley, golf course, and several restaurants from which to choose (no trip is complete without trying the Cauliflower Hash or Tree Huggin' Monkey smoothie at The Konditorei). If in Sun Valley in late June, be sure to check out the annual Wellness Festival, whose past speakers include environmental activist Vandana Shiva, vegan ultra-athlete Rich Roll, and wellness activist Kris Carr.
Hailey
Located 12 miles south of Ketchum, Hailey is home to Natural Grocers, which carries an array of vegan products, while local grocery store Atkinsons' (also located in Ketchum) carries plant-based foods such as Miyoko's Creamery cheese and Lightlife chicken tenders. The grocery store also carries vegan breads, cookies, cinnamon rolls, and granola from local baked goods company Simple Kneads. Fun activities in Hailey include hiking local mountain Carbonate, archery, skiing at local hill Rotarun, or shopping at thrift store Barkin' Basement, where all proceeds go to the local animal shelter. For casual dining, California-inspired Mexican restaurant KB's (also located in Ketchum) has a vegetarian menu with six burritos and two tacos that can be modified to be vegan, as well as a "build-your-own" section with tofu, sweet potatoes, and sauces. Local Thai restaurants A Taste of Thai (also located in Ketchum) and Dang's Thai Cuisine serve Thai cuisine with curries, noodle dishes, and stir fries that can easily be made vegan. For more upscale dining, visit sushi restaurant Zou 75, which has delicious vegan options such as rice paper tofu spring rolls and the Hogan roll with seared tofu, wasabi mashed potatoes, cucumber, crispy garlic chips, and scallions.
Hayden Seder is the Content Editor of SVPN Magazine in Sun Valley, Idaho, and has been vegan for 14 years.