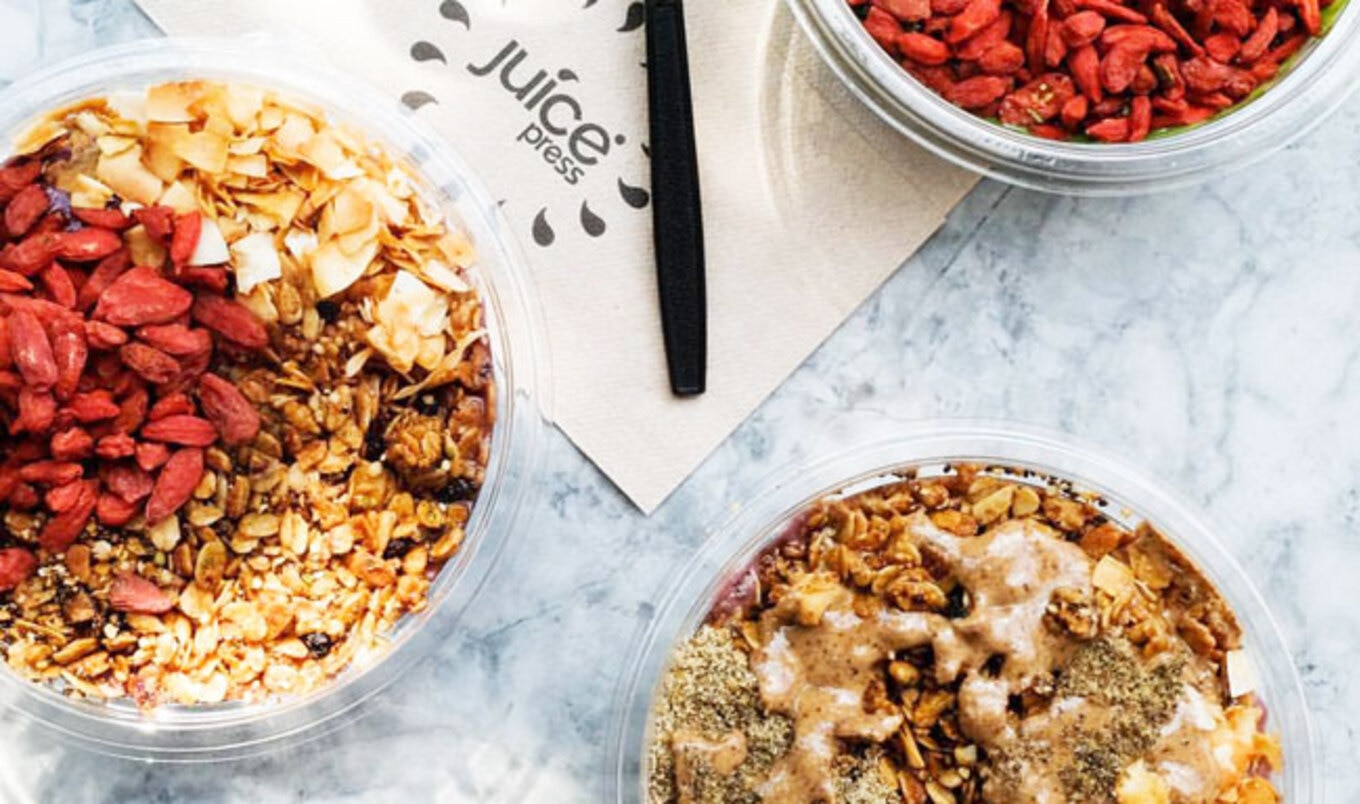 Three hours outside of the city, and New York still reigns supreme in vegan options.
September 27, 2017
---
The Hamptons are a group of villages and hamlets forming the South Fork of Long Island, NY. The area—also called the "East End"—forms a popular, year-round seaside destination. Besides beaches and beautiful neighborhoods, the Hamptons is also home to a plethora of vegan bakeries, cafés, food trucks, and hidden places only the locals know about. Until now, that is, as we present our in-depth look at some of the best plant-based foods found an hour outside of The Big Apple.
Westhampton Beach
If you're looking for a unique menu and Hawaiian style feel with an Aloha spirit, stop by Mambo Kitchen, and order the hummus avocado wrap. For Mexican, order a Boca burger with guacamole and chips, or ask to hold the meat and cheese in a fajita, burrito, or taco at Margarita Grille. Funcho's Fajita Grill also serves TexMex dishes with vegan options. Feeling more like a little vegan sushi? If so, stop by Tony's Fusion West (located just off Main Street) for bamboo-steamed vegetables, spicy eggplant, and vegetable green curry. Furthermore, the Beach Bakery Cafe is a great place to read a newspaper while enjoying vegan desserts, bagels, oatmeal, and coffee. For dessert, Ben & Jerry's ice cream shops are popping up all over Long Island offering non-dairy ice cream, milkshakes, and waffle cones.
Hampton Bays
Matsulin is a modern Asian fusion restaurant offering a separate (and extensive!) vegetarian menu, with vegan options such as a stir-fry with mango, sizzling "beef" seitan, and sautéed soy "ribs." To truly eat like a local, visit Rumba Inspired Island Cuisine and Rum Bar—a special dining spot on the canal that serves a combination of island-inspired food (get the "rastaman taco" without the rasta cream and island slaw) and premium, handcrafted rum. At local waterside favorite The Inn Spot On The Bay, choose from an array of cruelty-free crepes, cauliflower tacos, and mushroom burgers. In addition, Wild by Nature Market is a great place to grab a vegan soup, salad, sandwich, or sushi. Or, if you're craving something refreshing, stop by Gemelli Gelatos for dairy-free lemon, mango, and blood orange gelatos and sorbets.
Southampton
Saaz Indian Cuisine offers a vegetable uttapam and korma curry made with coconut milk, while Citarella Gourmet Market has a salad bar full of tofu, edamame, chickpeas, berries, nuts, and seeds. 75 Main Restaurant & Lounge shines as the premier Hampton's locale for modern Italian fare in a chic environment thanks in part to a housemade quinoa burger. For Mexican food, stop by Union Cantina—an upscale Mexican restaurant serving dishes in a rustic-chic quarters with a patio and a well-stocked tequila bar (the avocado and hearts of palm salad is a must). Furthermore, Tate's Bake Shop is a quaint cottage that sells an amazing vegan (and gluten-free) cookie made from oatmeal, prune purée, pumpkin seeds, ground flax seeds, and pure maple syrup, while The Juice Press offers grab-and-go organic juices, smoothies, açaí bowls, sweets, prepared raw food, and salads.
Water Mill
Sabrosa Mexican Grill has a variety of colossal veggie burrito bowls with a blazing hot sauce (if you like more than a little heat). Aside from the great food, they are also environmentally friendly due to the usage of biodegradable boxes and utensils.
Bridgehampton
Yama-Q is a small, quiet choice for vegan sushi, stir-fries, sesame soba noodles tossed in tahini, edamame, and a vegetable stir-fry with tofu tossed in soy sauce. The Golden Pear is an upscale coffee-shop chain offering, pastries, soups, and sandwiches in a cozy corner spot, while Almond is a bustling French bistro that offers a seasonal Meatless Monday menu that changes weekly.
Sag Harbor
Provisions is an organic café adjoined to a natural-foods market, where Katerina Justova of Culiraw sells her raw desserts made using all natural ingredients and without sugar.
East Hampton
Babette's is located in the rural beach town and focuses on organic, local, and seasonal produce (try the tofu scramble, Santa Fe style), while Simply Sublime is a raw juice bar and café specializing in mostly vegan, raw, and organic natural foods. For take-out, head to Mary's Marvelous for housemade baked goods, sandwiches, salads, hummus wraps, and soy lattes.
Amagansett
The Squeezery is new to the Hamptons and provides organic, locally sourced produce, organic juices, smoothies, artisanal coffee, and vegan baked goods. For a little spice, stop by Hampton Chutney Co., a vegan-friendly Indian sit-down and take-out café serving housemade dosas, lassi, and fresh chutney. For fast food, head to La Fondita, where the emphasis in on fresh ingredients. If you're in the mood for coffee, stop by Jack's Stir Brew Coffee, New York City's first 100-percent organic coffee shop and vegan bakery.
Montauk
The Surf Lodge is a hip spot for surfers and locals where the staff highly recommends the vegan curry and vegan raviolis, while Naturally Good Foods + Café is a natural-food market with a café and juice and smoothie bar inside. Joni's Kitchen is a surf-shack kitchen in downtown Montauk with a menu featuring several vegan options such as the Thai me up, tofu rice-paper roll, bagel with vegan cream cheese, oatmeal, quinoa bowls, and a scrambled tofu wrap. Beverages include smoothies, fresh juices, and coffee with choice of rice, soy, almond, hemp, or coconut milk. A second great breakfast joint is Goldberg's Famous Bagels, offering daily lunch specials, a Thai lettuce wrap, and a toasted everything bagel with Tofutti chive cream cheese.
Michelle Siriani is a plant-based chef and graduate of the Natural Gourmet Institute in New York City, a pastry chef at Peacefood Cafe, a recipe tester, writer, and food blogger.