Washington, DC isn't just for politicians. You may not realize that the city is also teeming with vegan goodness. The area is home to a number of animal-rights organizations and vegan health groups such as Compassion Over Killing, Animal Welfare Institute, and Physicians Committee for Responsible Medicine. Beyond that, the vegan restaurant scene is also flourishing—with ethnic cuisine, all-vegan eateries, and vegan-friendly mainstream restaurants (in case you haven't yet convinced your companions to eat vegan). If you're planning a weekend getaway, here's a snapshot of how you can spend your time, vegan-style.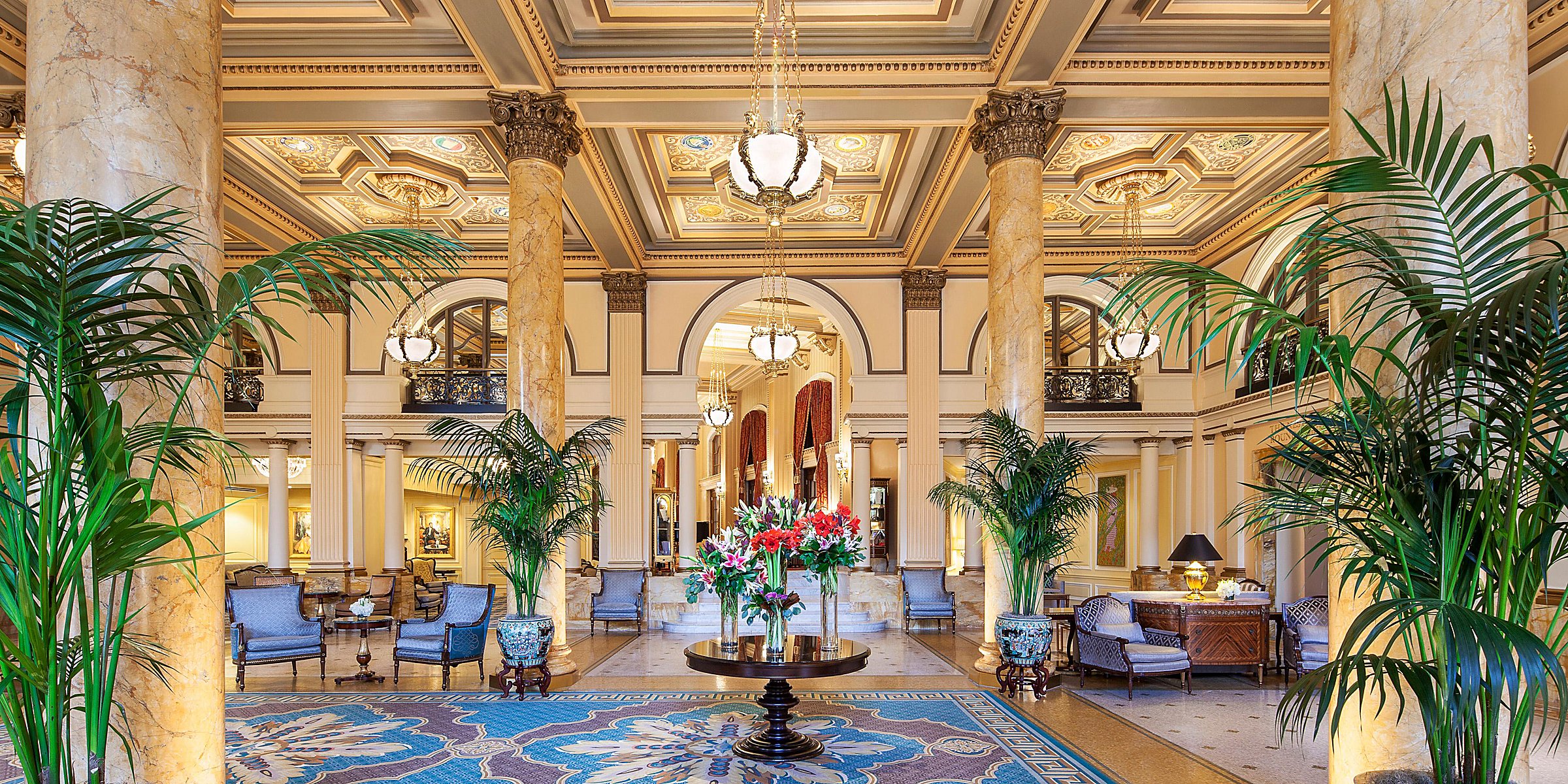 Settle in
Check in at the Willard, the city's iconic hotel that dates back to 1818. Located within a few blocks of the White House, the hotel boasts a rich history, including serving as the spot where Martin Luther King made final edits on his "I Have a Dream" speech just hours before delivering it at the Lincoln Memorial. Notably, the room service and restaurant menus offer a few vegan options, such as scrambled tofu for breakfast. Even the afternoon tea can be made vegan-friendly—but be sure to let them know ahead of time. Then make your way to the Wharf, a new waterfront destination where you can explore different activities on four different piers. If you're lucky, you'll be there for one of the all-day festivals or a free yoga class. Don't miss eating lunch at Falafel Inc., home of the famous $3 falafel sandwich (or $4 falafel bowl) which includes falafel, lettuce, red cabbage, tahini, tatbili, pali salad, and red sauce on a pita.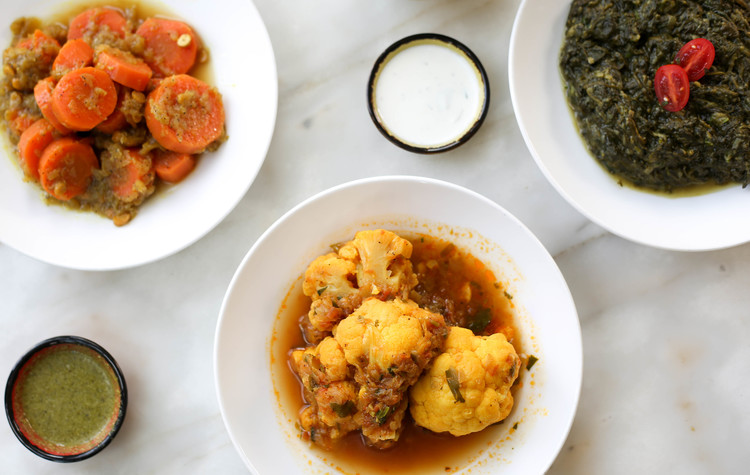 Explore 14 free museums
Spend the afternoon exploring the National Mall where you'll find 14 free museums and numerous monuments. While you can tour on your own, you'll learn more about the area by taking a walking tour. Free Tours by Foot offers an almost daily scheduled tour in which you'll see the Washington Monument, World War II Memorial, Vietnam Veterans Memorial, Korean War Veterans Memorial, and the Lincoln Memorial. Other nearby museums worth exploring include the Smithsonian's African American Museum of History & Culture and National Museum of Natural History, the National Museum of American History, and United States Holocaust Memorial Museum. Later, stop for dinner at Lapis, an Afghan bistro with its large vegetarian menu—including a chef's tasting option—of which almost anything can be made vegan, such as the Afghan Dumplings; Sabzi with sauteed spinach leeks, onions, garlic, and cilantro; and Zardak with caramelized carrots and onions cooked with yellow split peas and dried plums. Grab a nightcap at Bluejacket Brewery, a brewery in Navy Yard that spans over three floors in an historic building from 1919. Unless a beer contains lactose, all of its beers—there were 19 available on tap at press time—are vegan.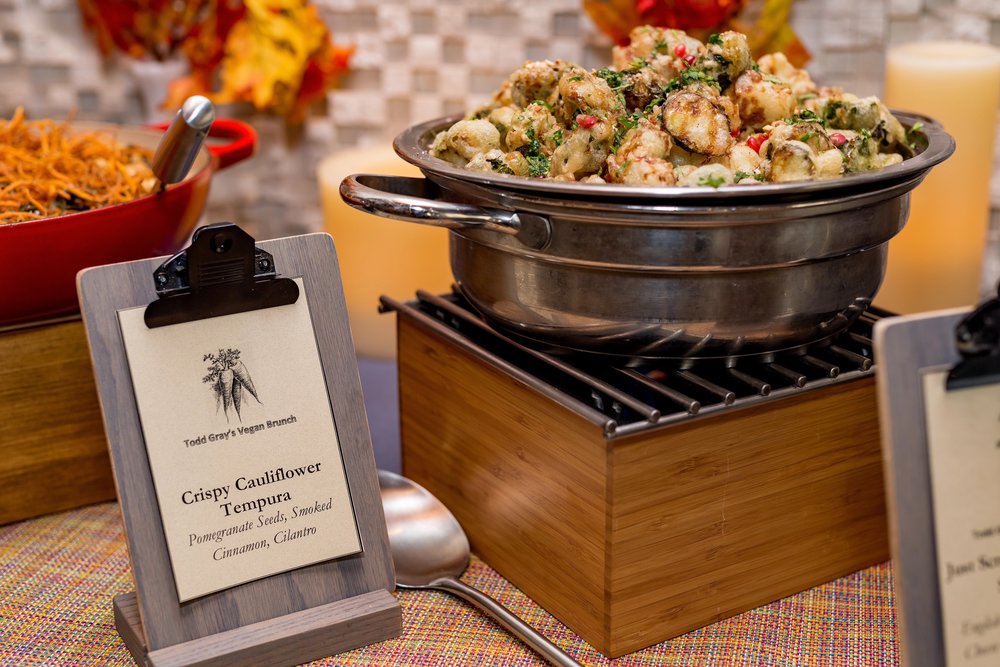 Go upscale
Be sure to visit Equinox, arguably one of the country's best plant-centric restaurants. It's spearheaded by plant-based rockstar team Todd Gray and Ellen Kassoff Gray, who serve veggie-forward culinary creations, including a vegan brunch every Sunday. Make sure you make a reservation, as non-vegans flock here for the delicious grub, too. You can enjoy dishes such as Curried Cauliflower Tempura, Sweet and Spicy Baby Bok Choy, Grilled Bella Mushroom Burger, and Shiitake Mushroom and Broccoli Stem Pad Thai. You'll also be glad to know that Equinox spearheaded a "Not Wasted" campaign to help cut food and overall waste. Signs on the buffet remind guests to take only what they can eat to uphold zero food waste. And while Equinox was among the first restaurants to ban plastic straws, it's now extending its mission through actions like repurposing as many kitchen scraps—think carrot tops and broccoli stems—as possible and composting.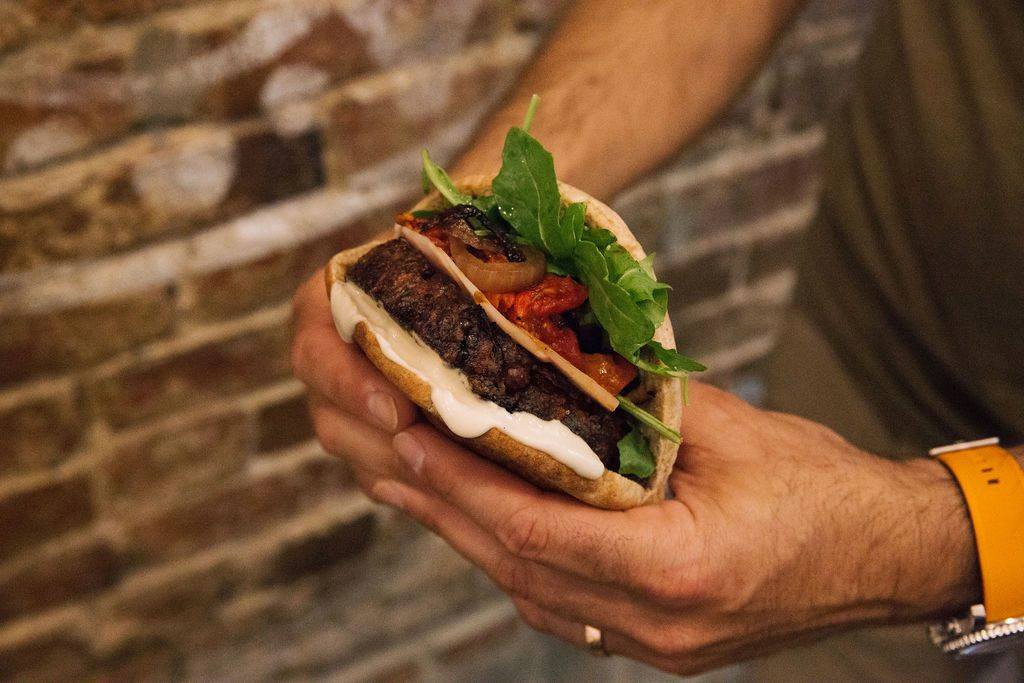 Don't skip this vegan burger
Take time to explore Union Market where you'll find numerous boutique shops and eateries, including many with vegan options. If you've got the appetite, you're in the neighborhood of Shouk, which serves modern Israeli street food that is 100-percent plant-based. If you've watched the Food Network, you'll know it as the home of the Shouk Burger that Top Chef contestant and The Chew's co-host Carla Hall named one of her favorite meals. It's one of the best vegan burgers—it contains 15 different vegetables—and comes with roasted tomato, pickled turnip, arugula, charred onion, and tahini. Take a little downtime by grabbing a beer at Right Proper Brewing Company at the Shaw Brewpub. In case the munchies strike, there are vegan options on the menu, including Brussels Sprouts with sweet Thai chili sauce for apps and a Veggie Sammy or Sesame Ginger Tofu Bowl for mains.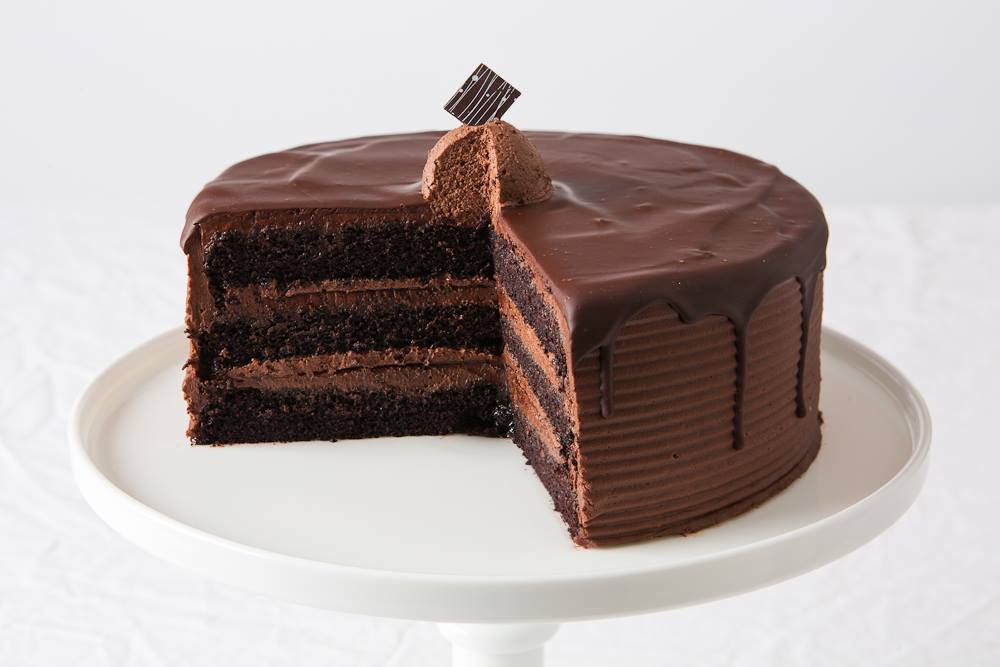 Time for dessert
Complete your DC visit with dinner at Busboys and Poets, a local favorite. There are numerous locations around the city so choose whatever is most convenient for you. You can order to your vegan heart's content, as the menu is uber vegan-friendly with offerings such as the Vegan Quesadilla, Vegan Mac and Cheese, Crispy Vegan "Chicken" Sandwich, and Tempeh Panini. If time allows, put the icing on the vegan cake by grabbing dessert at all-vegan bakery Sticky Fingers Sweet & Eats, the brainchild of Doron Petersan, two-time winner of the Cupcake Wars for her vegan creations. Choose from breads, cakes, cookies, cookie sandwiches, brownies, muffins, and cupcakes (the red velvet is one of the best), and a Charity of the Month option which means a certain percentage will be donated to that charity. If nothing else, at least pack some treats for your travels home.
Karen Asp is the author of Anti-Aging Hacks and an award-winning journalist, as well as a fitness pro certified in plant-based nutrition, world record-holding athlete (in Nordic walking), and a vegan mentor with PETA.