From beautiful vegan pastries to raw food plates, Stockholm has a growing and thriving vegan restaurant community. Warm summer weather makes it easy to dine with friends al fresco as many restaurants offer outdoor seating and take-away options. We've hand-picked a few favorites that are paving the way for Stockholm's emerging vegan culinary scene.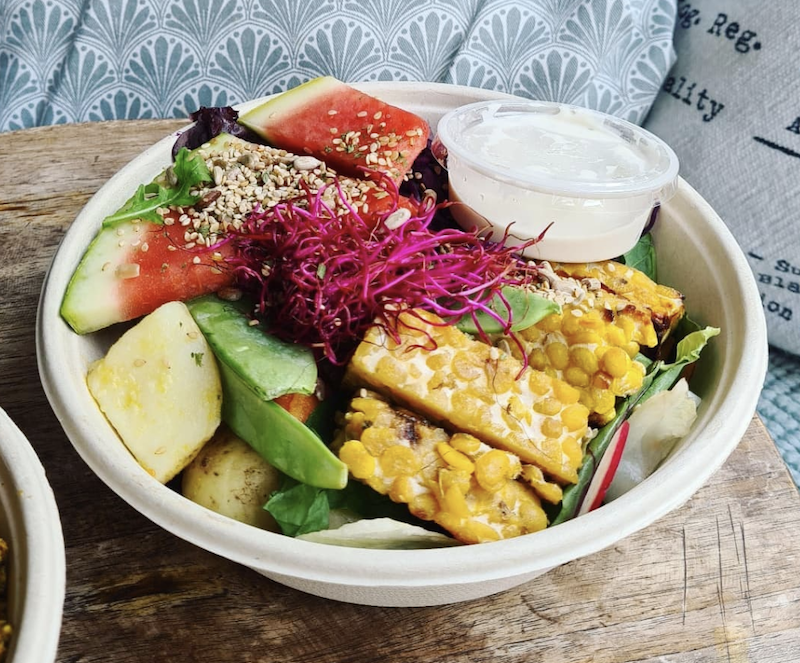 Fern and Fika
1 Fern and Fika
Walking into a cozy restaurant where all the food is completely vegan and gluten-free is a dream come true in Sweden. Located around the corner from the Hornstull train station, Fern and Fika offers a beautiful array of pastries, brunch, and main dishes, as well as its famous vegan chocolate chip cookies. The owners hope to expand to more locations in the future—the demand is definitely there.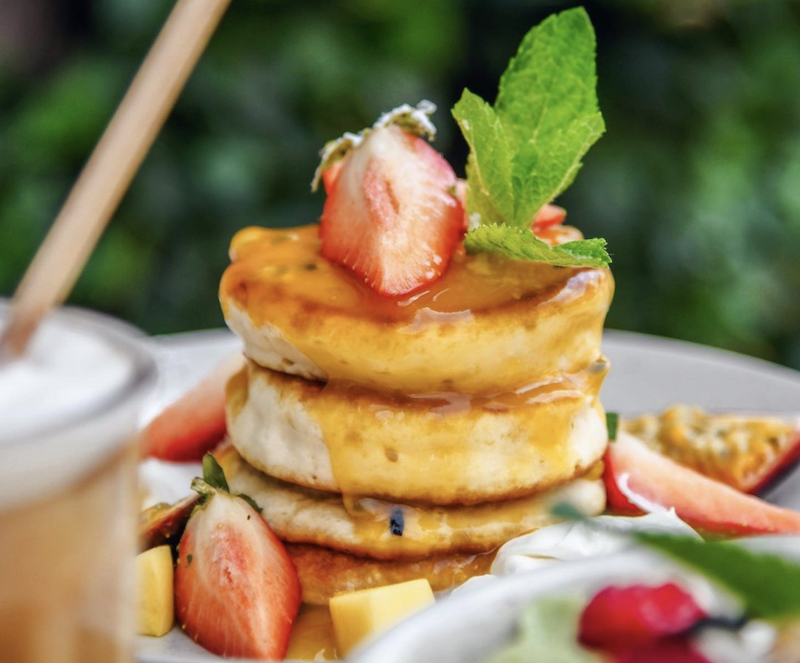 Mahalo
2 Mahalo
Borrowing the Hawaiian word for gratitude, this all-vegan restaurant embodies a cheerful atmosphere that's as welcoming as it is cool. With two locations—one in Vasastan and the other in Södermalm—Mahalo is a convenient place to meet for coffee (what the Swedes call fika) or a nourishing meal. The menu features vegan tacos and burgers, sweet potato fries, and fresh smoothie bowls. Online ordering for take-away is also available, which is convenient when the line for dine-in is out the door.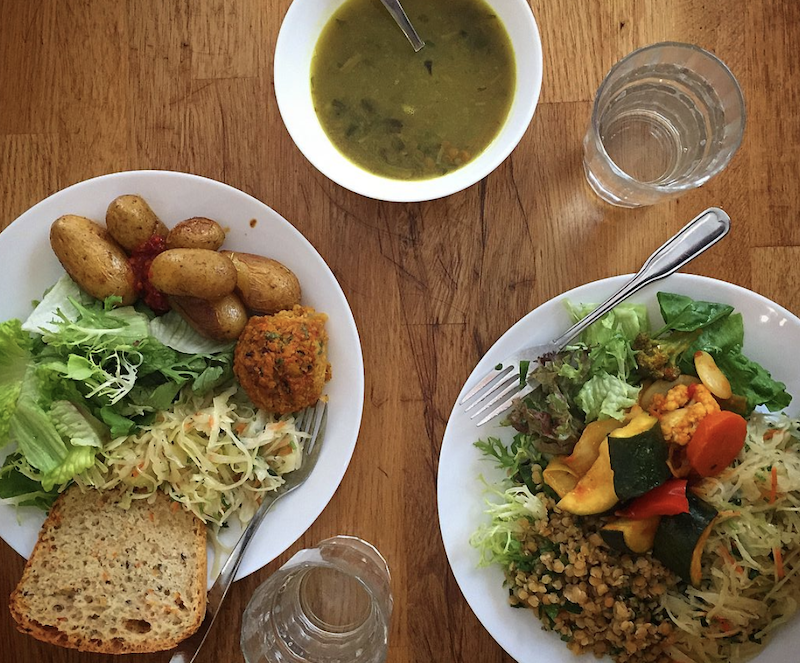 Yana Prusakova
3 Hermitage
In the heart of Old Town (Gamla Stan) on the scenic cobble-stone Stora Nygatan Street, Hermitage offers a daily vegan buffet with a rotating menu of healthy, stick-to-your-ribs mains, salads, and sauces. Think vegan lasagna, falafel, raw rice, sambal olek sauces, and seven unique salads. Hermitage also provides a bakery case of delightful vegan pies, sweets, and espresso beverages for your daily fika. Bonus: the restaurant sources organic ingredients when possible.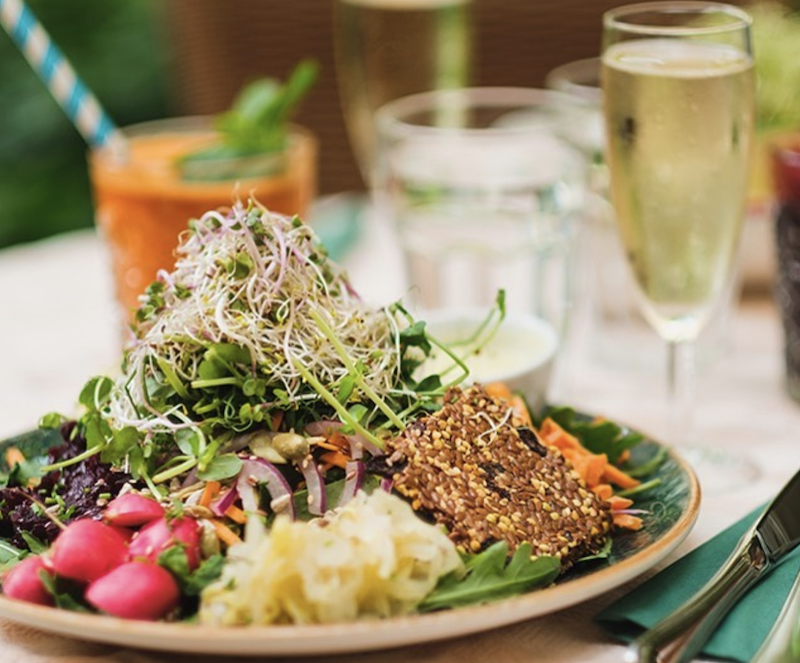 Ecobaren
4 Ecobaren
Ecobaren is tucked away in a quiet courtyard garden just off the bustling pedestrian shopping street, Drottninggatan. Connected to the luxe Centralbadet Spa, the restaurant's vegan-friendly menu focuses on wholesome, nourishing food that includes both cooked and raw plant-based dishes. Enjoy a raw entrée and a glass of wine while sitting in the gorgeous plant-filled solarium.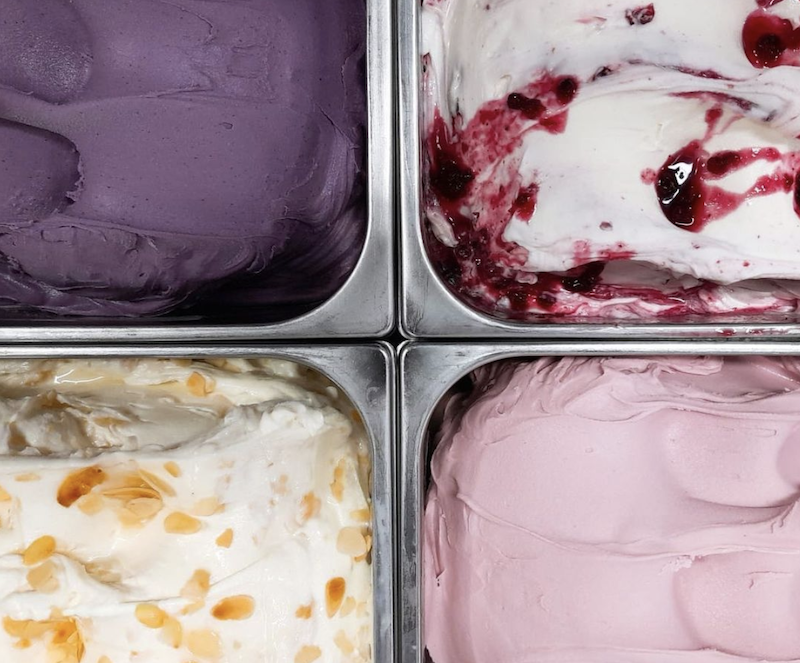 StikkiNikki
5 StikkiNikki
During the warmer months, ice cream is always a great way to cool down in town. StikkiNikki offers homemade gelato and sorbet and half of the flavors are vegan. Ingredients are organic and follow seasonal produce (the fresh strawberry gelato is divine). With nine different locations in Stockholm, you can get your ice cream fix wherever your sightseeing travels take you.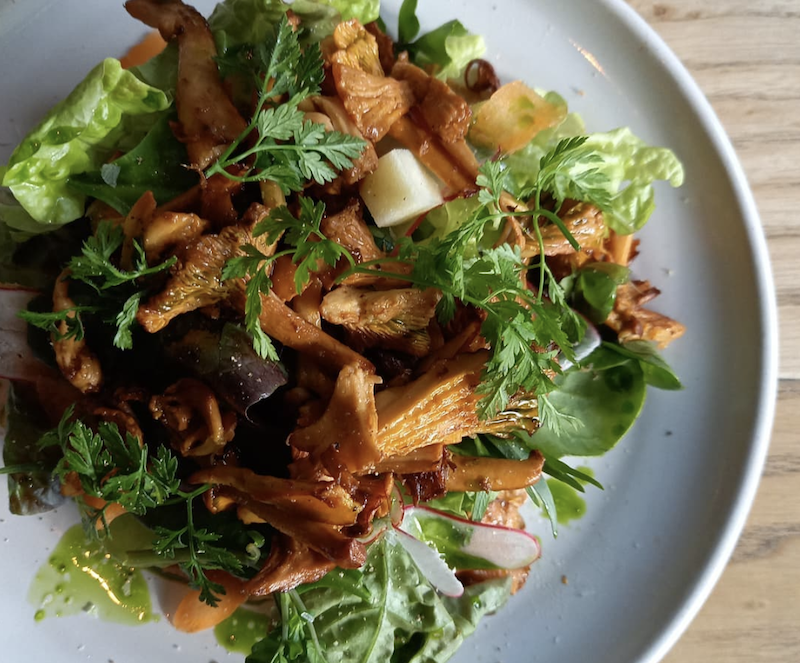 Rutabaga
6 Rutabaga at the Grand Hotel
Chef Mathias Dahlgren's Rutabaga is a vegan-friendly fine-dining restaurant located in the heart of Stockholm at the Grand Hotel. The kitchen offers a set six-course menu (with wine pairings) of beautifully prepared and seasonal produce brimming with fresh and tantalizing flavors. Situated right on the waterfront, the dining room has one of Stockholm's best views of the royal palace and Old Town (Gamla Stan) just beyond the bridge. Reservations are highly recommended.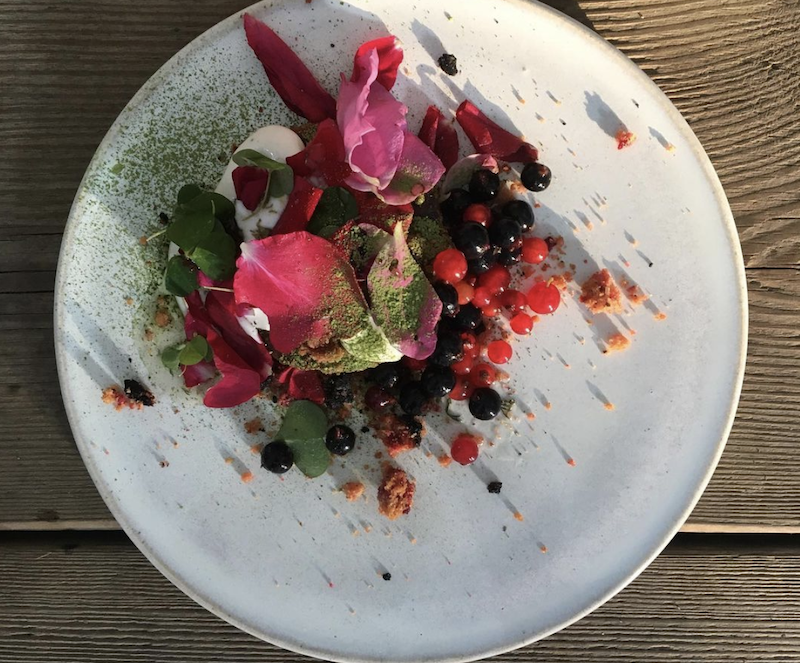 Vaxthuset
7 Växthuset
Växthuset has a quirky, laid-back atmosphere that perfectly reflects its surrounding neighborhood. Located on festival grounds in Hammarby Sjöstad, it's surrounded by a variety of bars, discos, and nightclubs. The plant-based menu is ever changing with the seasons, and each dish is composed of locally sourced ingredients. Diners have a choice of a three- or five-course set menu with an exciting selection of biodynamic natural wines and carefully selected organic craft beers. Plan ahead as reservations are a must.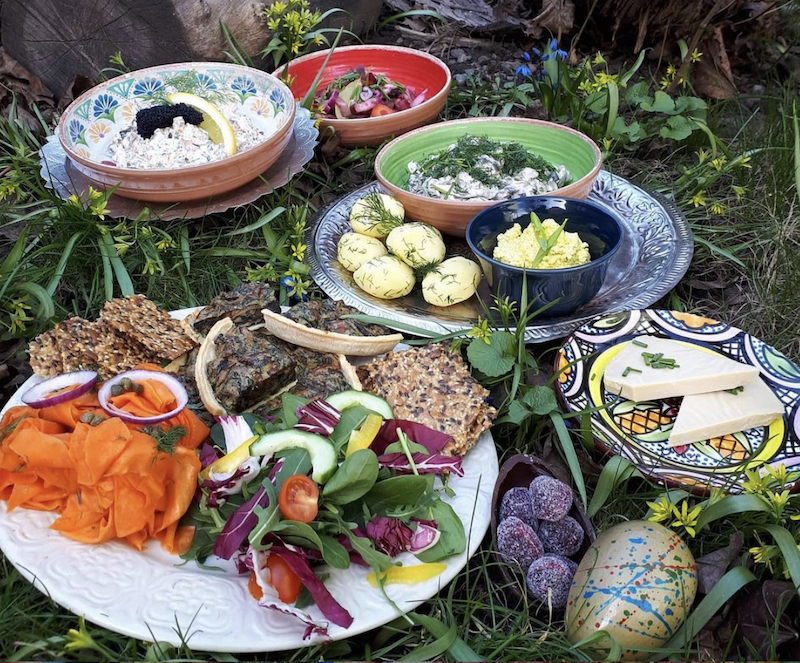 Hermans
8 Hermans
The much-loved Hermans has been the mainstay of the vegan and vegetarian restaurant scene in Stockholm since 1992. Located in Södermalm on Fjällgatan, diners can enjoy a lovely view of the harbor while piling up their plates from the hot bar buffet. From vegetable lasagna to Indian-inspired curries and mouthwatering sweets (hello, Belgian chocolate cake), you'll walk away completely satisfied and fueled for multiple hours of sightseeing.
For even more vegan travel guides, read:
How to Eat Vegan In Tijuana, Mexico
A Vegan's 48-Hour Guide to Washington, DC
A Vegan Guide to Napa and California's Wine Country
Sara Hendey and Shireen Longva are currently writing a handbook on plant-based cooking. Shireen is the owner of the plant-based catering company Shireen's Healthy Choice. She can be found on Instagram @shireens_healthy_choice.