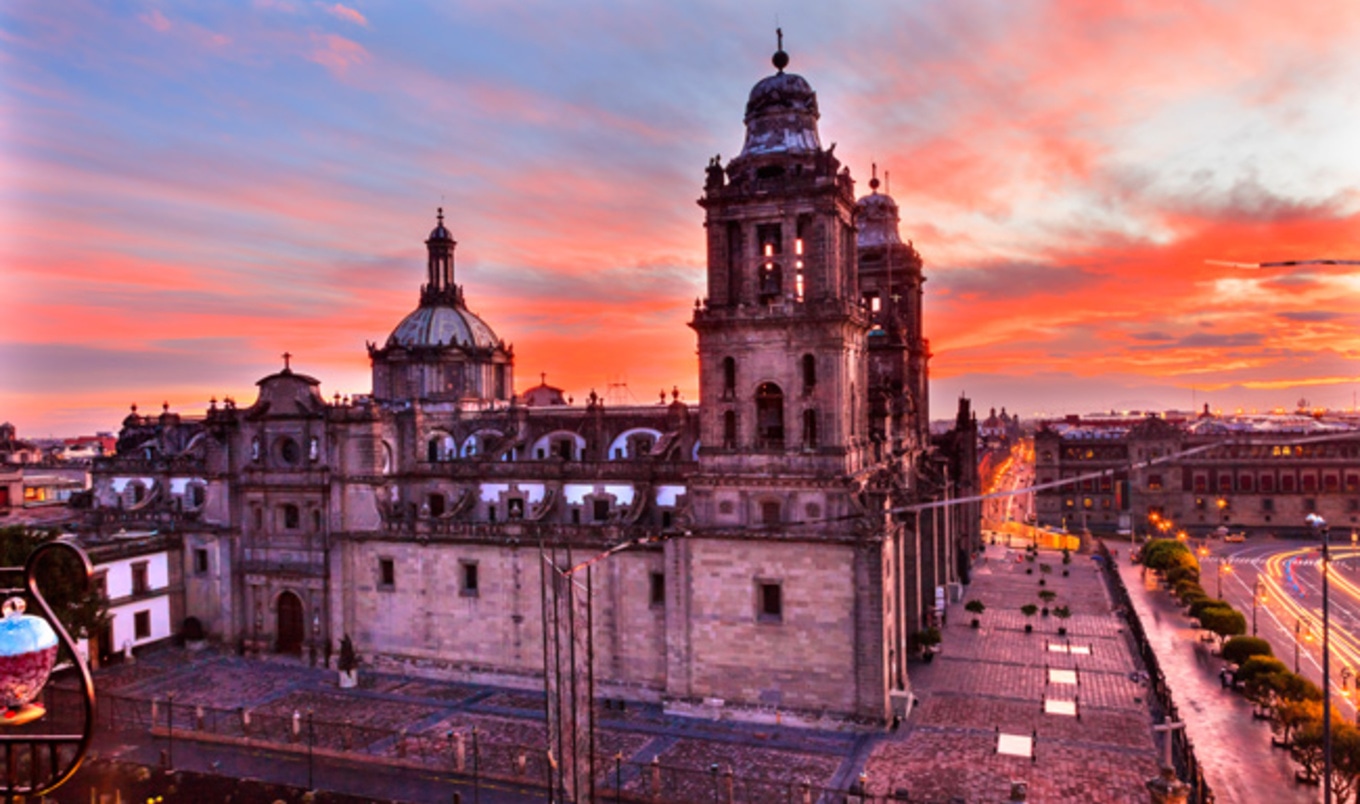 A rapidly expanding vegan scene is taking over North America's largest city.
March 28, 2016
---
Though much maligned as Mexico's polluted and dangerous capital, Mexico City has cleaned up in recent years. Part of the revitalization of the largest city in North America is a vibrant and rapidly exploding vegan food scene. And, since launching its campaign Déjalos Mover (Let Them Move) in 2014, the Mexican branch of Humane Society International (HSI) has partnered with well-known chefs in Mexico to promote Lunes Sin Carnes (Meatless Mondays). With daily flights from many major cities in the United States and the strong dollar-to-peso ratio, La Cuidad de México (or DF, pronounced day-efey) is an affordable burgeoning vegan mecca not to be missed. Here are seven ways to enjoy the latest veg options in Mexico City.

For breakfast
With locations in the Roma Norte and Polanco neighborhoods, Forever Vegano offers the largest selection of vegan breakfast items in Mexico City. With American favorites such as pancakes, tofu scrambles, and homemade granola served with açaí and fresh berries, or more traditional Mexican fare like Chilaquiles del Chamán, mockyets (toasted bread topped with refried beans, avocado, tomato, vegan mozzarella cheese, and pico de gallo), or enchiladas, this standout vegan restaurant is sure to please every palate.

On the street
Street food is so popular in Mexico City that visitors will find food carts on almost every street in the city. Thanks to vegan taco stand Por Siempre Vegano, vegans can enjoy fresh tortillas and a choice of vegan meats (soy or seitan) in a variety of styles such as the slightly sweet al pastor, spicy chorizo, or fried suardeo.

At home
Staying somewhere with a kitchen? Then visit one of Mexico City's two vegan grocery stores, Vegan Ville or Mr. Tofu. These markets are filled with Tofurky, Gardein, and Daiya products, while also carrying fresh baked goods and assorted dry goods to stock any pantry. While most of the items in the store are imported from the United States, they have a great selection of seasoned salts, including some made with red wine, white wine, and cinnamon. Vegan Ville also carries packages of seasoned soy meats made by Practi Soya in flavors such as carnitas, picadillo, and chorizo.

By delivery
Regardless of your location, a great vegan meal is only an email away thanks to vegan pioneers at Los Loosers. Some of the recent offerings include vegetable stuffed tamales, quinoa beetroot burgers with caramelized onion relish, and a pozole sandwich on a chili powder-covered bun.

Beyond Mexican
Though not traditionally Mexican, falafel stands can be found throughout the city. On Sunday nights, when many of the vegan restaurants close early, plant-based eaters can visit kosher eatery El Rey de Falafel and Falafelito, where diners can fill up on delicious fried falafel in a pita or on a platter with hummus and a choice of toppings such as pickled cabbage, tomatoes, cucumbers, and tabbouleh.

At the mall
At the corner of Guanaguato and Orizaba in Roma Norte is a classic Spanish-style building featuring three vegan restaurants and a vegan-friendly bakery. Enjoy plant-based options at Vegan Planet or the Jamaica (marinated hibiscus flowers) tacos at Pitahaya, where the tortillas are pink due to an infusion of vegetables in the corn masa. Travelers can also grab a sandwich at Los Antojos de Alma, the small offshoot of their larger restaurant located on Michoacán in Condessa. Follow your meal with one of the many vegan cookies, cakes, or ice cream flavors from Milkella. For a small treat, try the Chunky Funky chocolate chip cookie or the Snickerdoodle.

With your dog
Chilangos (what residents of Mexico City call themselves) are particularly fond of their companion dogs. Nowhere is this more evident than in Parque México in the Condesa neighborhood of Colonia Hipódromo. In the adjacent streets of Condesa, enjoy vegan comfort foods such as pizza, hot dogs, burgers, and empanadas at U.to.pi.a or whole food, plant-based cuisine at Papalo Papalotl. Also, check out the main location of Los Antojos de Alma for its lentil burger, tempeh tacos, and cornmeal-coated Buffalo cauliflower, or stroll around the corner for vegan ice cream and sandwiches as Capricho Helado. In addition to the standard chocolate and vanilla flavors of ice cream, Capricho Helado has more interesting choices that change daily such as Frutos Rojos (a combination of red berries), and Brownie (vanilla ice cream with pieces of brownies mixed in).

Michael Suchman and Ethan Ciment (veganmos.com) write about equality, animal rights, and all-things vegan.