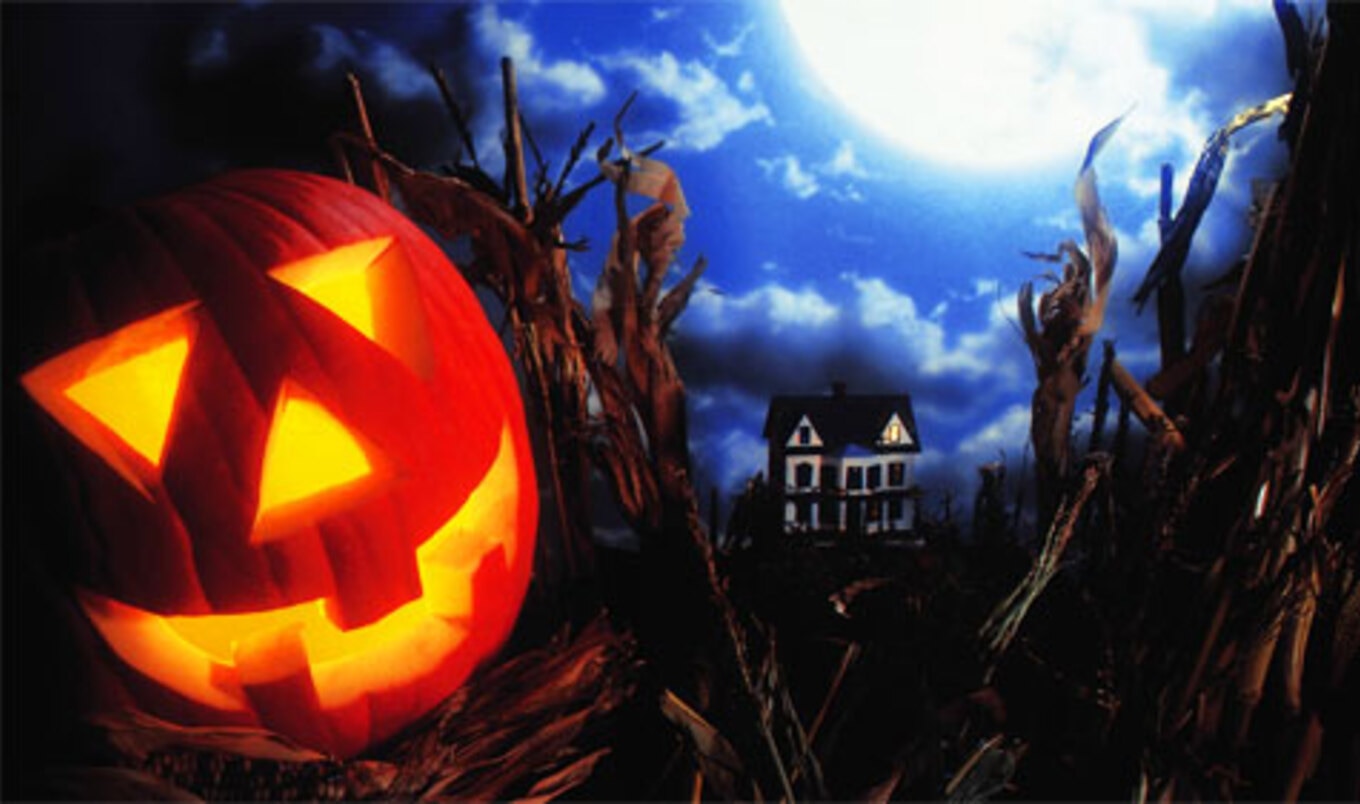 Ghosts, goblins, and delicious vegan grub await in the historic American city.
October 28, 2017
---
Battles, fires, hurricanes, diseases and warfare—similar to many historic American cities, Norfolk, VA has seen its fair share of hardships. The 400-year-old city traces its beginnings to the 17th century, approximately the same time English settlers established Jamestown, which lies just 50 miles north of Norfolk. Time has gone on, but restless souls still roam this southern Virginia city, and intriguing tales of hauntings are more popular than ever. Wait until the sun goes down before exploring these spooky spots, and refuel at a local's favorite with some tasty vegan grub, coffee, or a cocktail.
St. Paul's Episcopal Church
Most of Norfolk was destroyed on New Year's Day in 1776 during the Revolutionary War, leaving only one building standing: St. Paul's Episcopal Church. Church members and groundskeepers report seeing a misty figure drift through the graveyard, thought to be the ghost of Dr. Nicholas Albertson Okeson, the church's minister for nearly 30 years who died tragically of malaria in 1882 and was buried in St. Paul's cemetery.
Where to eat: Uber to historic Ghent and check out Pasha Mezze, an authentic Turkish eatery where chefs prepare entrées using only the freshest vegetables, lentils, beets, and olives. Try the spicy walnut dip (muhammera), lentil soup, award-winning hummus, and a grilled organic red lentil cake.

Battleship Wisconsin
Built in 1942, the Battleship Wisconsin is the largest ever operated by the US Navy. In 2009, the battleship was donated to Norfolk for permanent use as a museum and is now open daily for tours. Visitors, employees, and volunteers report the feeling of being watched and when they turn around, no one is there. Rumor has it the ghostly presence onboard is a former crew member who perished in 1951. The man allegedly died while working on the ship's air conditioning system amid an overhaul during the Korean War.
Where to eat: Walk along the Elizabeth River and through the historic Freemason District to Kotobuki Japanese Restaurant in Ghent. Order the PETA roll, a nod to the organization's headquarters, which are located in Norfolk. The sushi roll is made with seaweed salad, inari tofu, fried tofu, and carrots.

Freemason Abbey
Along the cobblestone streets of the historic Freemason District sits Freemason Abbey. The building served as a Presbyterian church during the late 1800s, and in 1988 was converted into a restaurant and tavern. There have been numerous accounts of paranormal activity particularly in the kitchen, where things reportedly move on their own, cabinets open and close, and items fall off shelves. When closing for the night, employees say "Goodnight Mr. B," an acknowledgment of a former deceased owner who apparently still takes smoke breaks in the dried goods store room.
Where to eat: Order a garden burger at the Abbey or take a short drive to the family-owned-and-operated Andrea's La Bella, which serves veganized twists on classic Italian favorites such as the Gardein Piccata (seared vegan chicken breasts sautéed with vegan butter and capers in a lemon white-wine sauce over spaghetti.)

Wells Theatre
Opened in 1913, the historic Wells Theatre has a spooky stagehand who lingers about long after a performance ends. Years ago, a crew member became tangled in stage lighting equipment and fell to his death. Legend has it his spirit lives on, and he is often blamed for missing props or doors being locked. During rehearsals, crew and cast will frequently be heard shouting "Stop it, Ned!"
Where to eat: Just around the corner from the theater is Field Guide, where visitors can order a scrumptious rice bowl piled high with grilled tofu, avocado, crunchy seaweed, pickled cabbage, brown rice, and yellow curry sauce.

Willoughby Spit
Willoughby Spit is a peninsula located in Norfolk bordered by the Chesapeake and Willoughby bays. There are endless accounts of ghost sightings along the beach of the Spit, but the most popular is of a spirit who appears when a hurricane is near. Stories of a mysterious dark figure walking along the beach were reported just before Hurricane Isabel struck the city in 2003.
Where to eat: Grab a quick bite before heading to the Norfolk beaches at Yorgo's Bageldashery. Try a breakfast burrito packed with tofu scrambler, hash browns, and chili on a jalapeño cheddar wrap. Vegan cream cheese, chicken salad, egg salad, and hummus are also available.

Erin Goldmeier is a freelance writer whose work has appeared in Radar Online, PETA Prime, The Virgin Atlantic Airways Blog, and Southwest Virginia Living.