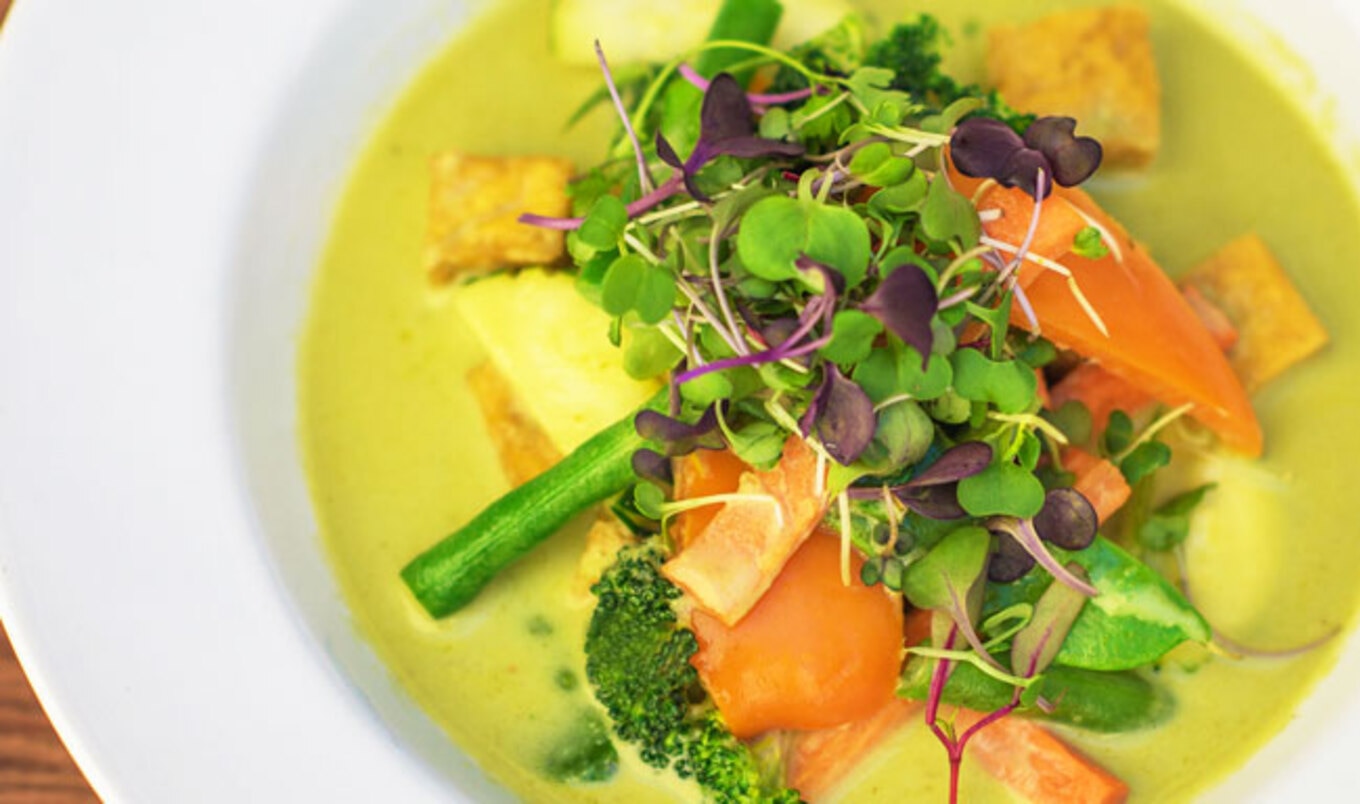 The first in our two part-series begins in the Northeast and ends in Sweet Home Chicago.
June 14, 2018
---
Have you considered packing your car and escaping the real world for a few days (or maybe a couple of weeks)? With less than a month left of summer, the time to hit the road is now, so grab a friend and fire up your Instagram account for a food-filled cross-country road trip of a lifetime. But before you leave, there's one important question: where do I want to go? Well, you're in luck because I'm here to help. As someone who has traveled to all 50 states, here's my itinerary for an epic northern tour with eight-or-so hour intervals between each destination, which gives you plenty of time for some impromptu camp-outs along the way.
Bar Harbor and Portland, ME
Start your adventure in the quaint town of Bar Harbor with a healthy berry smoothie breakfast bowl from Thrive Juice Bar & Kitchen. Then, take a picturesque stroll along the city's stunning coastline on the Ocean Path Trail. After you've stretched your legs, hop down to Portland for a hearty meal from one of Portland's longest standing and most quirky veg restaurants, Silly's, where the signature vegan Zombie Burger (vegan cheese, hot and spicy sauces, cold crushed pineapple, and jalapeños) is a must.
Before leaving Portland, be sure to visit The Holy Donut, which typically has two or three daily vegan options. If you plan to stay longer, prioritize Green Elephant for your next meal, and stop by Arabica Coffee if you need some plugged-in and logged-on time. For afternoon brunch or lunch, consider Local Sprouts Cooperative, a worker-run café that prides itself on locally-sourced organic seasonal dishes. With options such as the signature Vegan Moonburger and the Vegan Tofu Scramble, the kitschy, at-home vibe makes for a perfect backdrop for the on-site music and arts events that are hosted regularly.
Recommended stops along the way:
>> Worcester, MA: Belmont Vegetarian Restaurant
>> Albany, NY: Berben & Wolff's Vegan Delicatessen
>> Syracuse, NY: Strong Hearts Cafe
Buffalo, NY
Upon arrival in Buffalo, get your drip-coffee fix (with a vegan biscotti and avocado chocolate mousse) from the area's only fully veg-coffee shop, Grindhause Cafe.
Then, pop over to Amy's Place, an open kitchen, home-cooked style eatery that serves everything from cinnamon bread French toast, a Reuben sandwich, and macaroni and cheese. For refreshing, freshly pressed juices, smoothies, and raw food options, check out Nature's Apothecary, and grab a raw vegan taco salad or zucchini noodles for the road. They're open just a few days a week and at limited times, so make sure to check before visiting. Got a hankering for Thai and/or Vietnamese meals? If so, visit Saigon Bangkok, where a clearly labeled vegan menu featuring plant-based soups, salads, curries, and stir-fried noodles awaits. With Niagara Falls only a 30-minute drive from Buffalo—and Toronto another two hours or so—you might want to have your passport handy to check out some of Canada's most notable landscapes (and vegan fare). Being that close to Canada, visitors to Buffalo need to check out Allen Street Poutine Company to get a mouthful of those gravy-covered (and vegan!) fries. Finally, be sure to make room for seitan wings with vegan ranch, a vegan cheese board, and a vegan bundt cake at Merge.
Recommended stops along the way:
>> Cleveland, OH: Cleveland Vegan
Chicago, IL
Home to the world's first Ferris wheel, first skyscraper, unique architecture, and a well-documented history with an underground mafia, Chicago has some interesting history and is worth taking your time when exploring. All travelers should take an architectural history boat tour along the river because it's one of the best touristy things I've ever paid for! Before your trip, sit down at Handlebar (in Wicker Park) for one of the best vegan breakfasts in the country. Order the blackened tofu with seitan sausage gravy, mashed potatoes, and collard greens while sipping a perfected soy latte, and I promise it'll be one of your most memorable meals on this trip.
That said, one cannot visit The Windy City without a mandatory stop at one of the cities oldest veg restaurants, The Chicago Diner. With two locations and some of the best vegan diner food in the country, stopping here for meatball sliders, country-fried steak, a pierogi quesadilla, and a cookie dough peanut butter shake is something no vegan should pass.
Chicago is also home to multiple locations of Native Foods Café, or you can grab a slice of deep dish pizza at Kitchen 17, or some soft serve at Upton's Breakroom.
Recommended stops along the way:
>> Madison, WI: The Green Owl Cafe
>> Minneapolis, MN: The Herbivorous Butcher
Kristin Lajeunesse is a full-time digital nomad, author, and founder of the Will Travel for Vegan Food website, book, and blog.