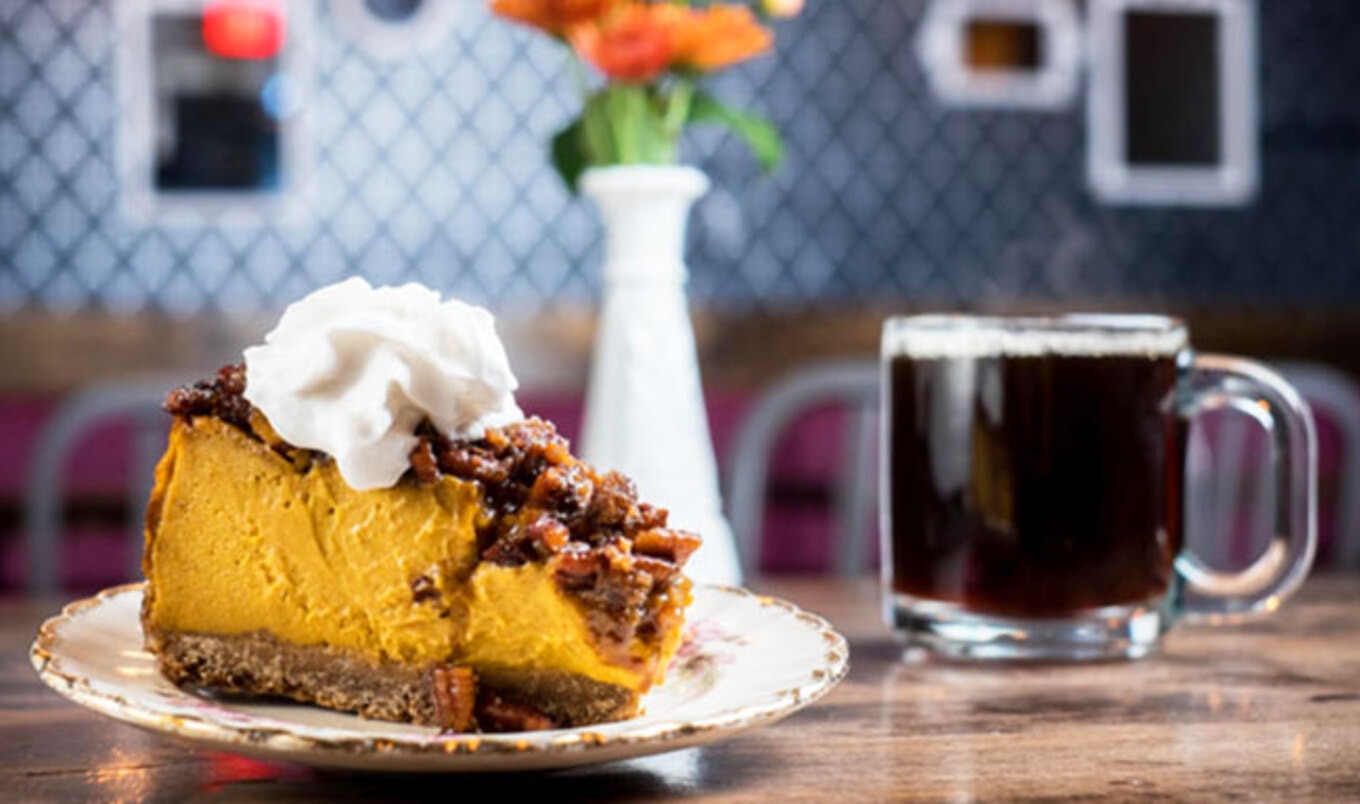 The second installment of our two-part series begins in Fargo and ends in Rip City.
August 30, 2017
---
Have you considered packing your car and escaping the real world for a few days (or maybe a couple of weeks)? With less than a month left of summer, the time to hit the road is now, so grab a friend and fire up your Instagram account for a food-filled cross-country road trip of a lifetime. But before you leave, there's one important question: where do you want to go? Well, you're in luck because I'm here to help. As someone who has traveled to all 50 states, here's the second half of my itinerary for an epic American vegan tour with eight-or-so hour intervals between each destination, which gives you plenty of time for some impromptu camp-outs along the way.
 Fargo, ND
While the thought of Fargo might bring you to one movie in particular (and not at all to vegan food), you might be surprised to learn about the city's bustling entrepreneurial tech community, progressive food scene, and, yes, one of the most vegan-friendly regions in North Dakota. Fargo is home to a vegan eatery called Green House Cafe that specializes in locally sourced ingredients and comfort food such as burgers, macaroni and cheese, and barbecued rice bowls.
For pizza, enjoy a thin crust vegan pie and a pint at Rhombus Guys, and then skip down the road for a latte and homemade seitan sammies from Red Raven Espresso Bar (which is also a great place to charge devices and work for a bit). Other caffeine-fueled establishments such as Young Blood Coffee Co. and Atomic Coffee offer non-dairy milk options and vegan sweet treats. If you're in the mood for a fancier meal, check out Hotel Donaldson for small plates, or call ahead at Mezzaluna for a customized vegan meal.
Before heading out of town, swing by Prairie Roots Food Co-op to pick up some organic and whole-food snacks for the road. If you have time, visit—and camp!—in the Badlands National Park, which offers breathtaking landscapes and an easy drive among nature's wildlife. You'll also then be close to some cool national monuments such as Mount Rushmore and Crazy Horse Memorial.
Omaha, NE
Famed vegan cookbook author Isa Chandra Moskowitz put Omaha on the vegan map when she opened the city's first fully-vegan establishment, Modern Love, in 2014.
Also, local volunteer-run resource site and meetup group Vegan Omaha touts more than 50 vegan-friendly eateries throughout the city, so pull up your HappyCow app to discover great gems at Block 16, Ethiopian, and Kitchen Table.
Denver, CO
A solid eight hours from Omaha lands you squarely in Denver, home to fantastic diner-style vegan eats. After a long drive, head promptly to City, O' City for a tall beer or satisfying cocktail and some of the best vegan bar food in the country (try the seitan wings, macaroni and cheese, or the chicken and waffles).
In the morning, enjoy a hearty brunch from WaterCourse Foods, where the skillet hash and biscuits and gravy are amazing. Any time in Denver wouldn't be complete without swinging by Beet Box vegan bakery and cafe, a great place to charge your electronics and surf the net and update your blog while noshing a chocolate croissant, cinnamon roll, or apple cinnamon scone.
Finally, buy some snacks for the road at NOOCH Vegan Market, the city's first and only vegan grocery store.
Recommended stops along the way:
>> Boulder, CO: Leaf Vegetarian Restaurant
Salt Lake City, UT
Home to one of the best raw vegan restaurants in the country, City Cakes Bakery & Cafe—which specializes in vegan and gluten-free treats, scones, cookies, muffins, waffles, and special-occasion cakes—is the ideal spot to start your SLC adventure. That said, the star vegan attraction in SLC is Vertical Diner.
Founder Ian Brandt is responsible for opening a handful of vegan establishments, with Vertical Diner among the first. Here, you'll find thick chocolate peanut butter milkshakes, gravy-drenched tofu scrambles, and burgers and fries. Once you're done eating, pop down to Moab for some of the nation's most beautiful national parks.
Recommended stops along the way:
>> Boise, ID: BBQ4LIFE
Portland, OR
Rip City doesn't need much explanation given that it's one of the most popular vegan destination hotspots in the nation. However, here are some of my personal favorite foodie jaunts I think you'd love as well: Harvest at The Bindery for an epic breakfast of stuffed French toast or berry hoecakes;
Back to Eden Bakery for ice cream floats, sundaes, cookies, fudge, and whoopie pies; Farm Spirit for the fanciest meal of your life by way of a rotating, seasonal, local farmers' market-inspired meals;
The Bye and Bye for late-night drinks and the hearty Southwest nutritional-yeast-covered bowl; Sweetpea Baking Co. for seitan-on-gravy bowls, bagel sandwiches, quiches, and puff pastries; Native Bowl for locally sourced organic hearty rice bowls in varying degrees of spiciness; and Blossoming Lotus for pasta primavera, bibimbap, and freshly pressed juices (to name a few).
Kristin Lajeunesse is a full-time digital nomad, author, and founder of the Will Travel for Vegan Food website, book, and blog.