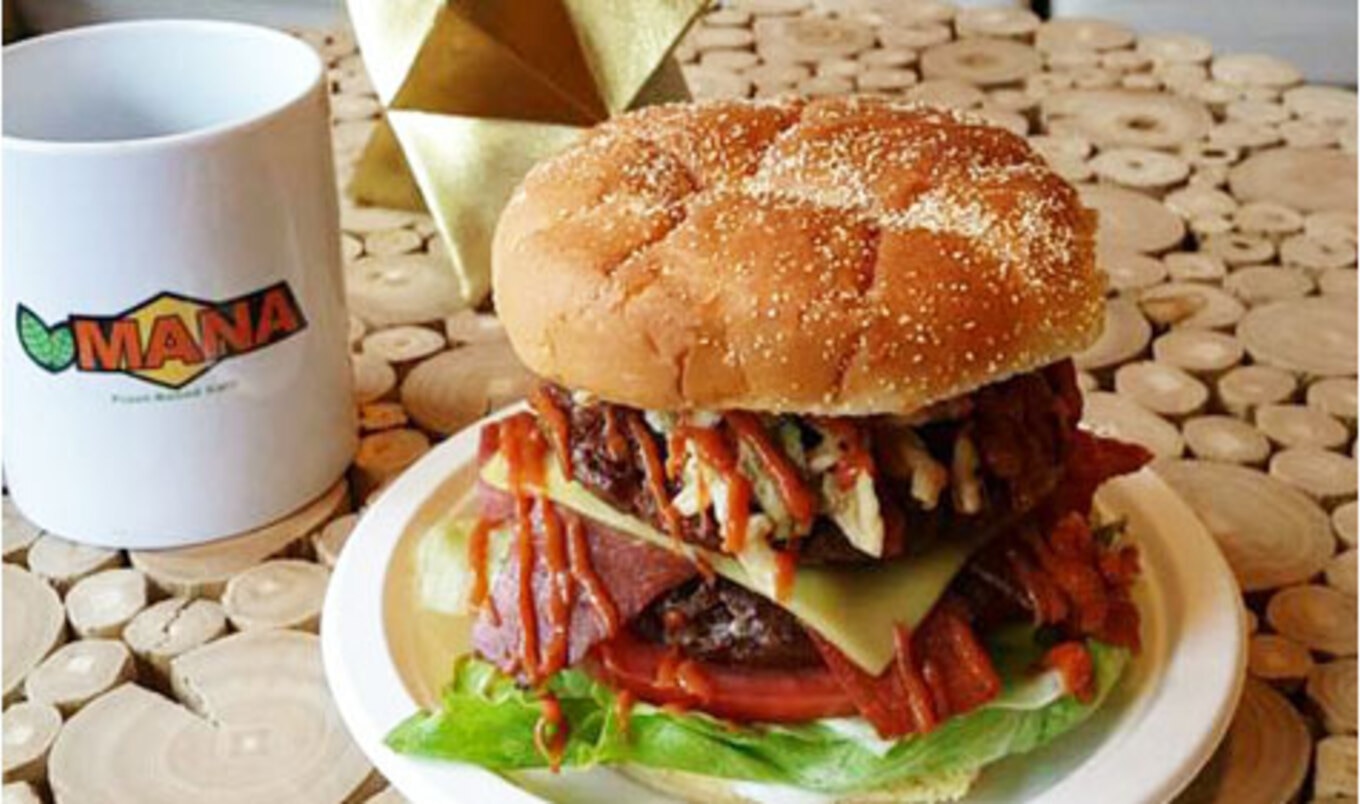 You know times are changing when a city that was once the second most obese in the country embraces veganism.
October 5, 2017
---
Ask anyone who grew up in Binghamton, NY about the city, and one of the first things he or she will tell you about is the city's food scene. Locals knows all about Binghamton's penchant for fried dough, spiedies, and some really great Italian restaurants, but the city's dining scene and attitudes toward food have changed immensely since I graduated high school in 1985. Currently, I live an hour north in Ithaca, but I stay in touch with my hometown because my sister Chris Day still lives in the area. And, it just so happens that my sibling is vegan and serves as the coordinator of Triple Cities Vegan, an organization that began as a 20-person Meetup group. Day renamed the group "Triple Cities Vegan," moved it to a Facebook page, and currently has more than 120 members. Furthermore, she's also started the Binghamton Vegan Drinks group and in 2014 received her certification as a vegan lifestyle coach. Sibling or not, I recognized that my sister is helping the Southern Tier embrace a plant-based diet, which got me thinking: is Binghamton really going vegan? And what caused this otherwise small region of New York to go cruelty-free? Naturally, I had to ask. Here are her answers.
VegNews: How has the vegan scene changed in Binghamton since we were children?
Chris Day: For a very meat-centric city that celebrates marinated cubes of animal flesh in a festival called Spiedie Fest every year, I'd say we've come a long way. Just four years ago when I went vegan, there were so few options for dining out. Now, we have a weekly vegan pop-up at our farmers' market, a very busy catering business, and Sara Liu (who runs Parlor City Vegan). We even have Mana, an all-vegan café downtown. Both of these businesses started in the past year, which is remarkable. Many area restaurants are now offering vegan options as well. We even have a restaurant that serves jackfruit sliders!
VN: Do you think that anyone in the Southern Tier of New York knew what "vegan" was back in the '70s?
CD: Definitely not. Even with a fairly progressive university here, it certainly wasn't a progressive city back then.
VN: Now that there is a surge in interest in vegan options, do you think the locals are taking note?
CD: I think there's an increase in competition between restaurants, which is good. We have a small grocery store whose owner is very responsive to the needs of the vegan community and will special order many items if there's a demand. The key to change is to have respectful dialogue with restaurant owners and grocers. Show a demand, and they will adjust accordingly. I think having CoreLife Eatery here helped put a focus on healthier options for eating out. People are more likely now to pick up a quick salad there instead of give into their usual drive-thru habit.
VN: How are you involved in growing the vegan community, and did growing up in the area help?
CD: I don't think it matters if you grow up in the area or not. You just have to be willing to put yourself out there to connect with other vegans.
VN: Greater Binghamton includes many smaller towns and villages. Are the vegan options being seen across the whole Southern Tier?
CD: I find that the more populated areas are more willing to cater to vegans, but the rural communities are less so. Johnson City has jackfruit sliders, and Binghamton University has a vegan café.
VN: What do you think has caused this new interest?
CD: I think it's a natural and national trend. Dietary preferences are being acknowledged more and more, and while being vegan is a lifestyle, it also fits into the dietary category for diners across the region.
VN: Where do you see this all heading, and is Binghamton ready for it?
CD: I think it's heading in the right direction toward veganism. I think the supply will increase with this increased demand. Binghamton is proud of its recently renewed restaurant scene, and I think part of that renewal will be a recognition to include vegan options. Today, there are nearly 20 restaurants listed around Binghamton with vegan options on HappyCow. I could see this number double in the coming year.

Eric C Lindstrom is the Director of Marketing for Farm Animal Rights Movement (FARM) and the author of The Skeptical Vegan. He lives in Ithaca, NY, with his vegan wife, two vegan toddlers, and vegan dog, Kimchi.