Greenville, South Carolina's food scene has been touted in recent years for diverse offerings that go beyond typical southern cuisine. With dozens of chef-driven concepts and diverse ethnic spots, Greenville is a city on the brink of culinary explosion. But what no one has talked about just yet is how this foodie destination also holds its weight for those seeking vegan options. Here's how to get started on a vegan foodie adventure in the city known as "G-Vegas."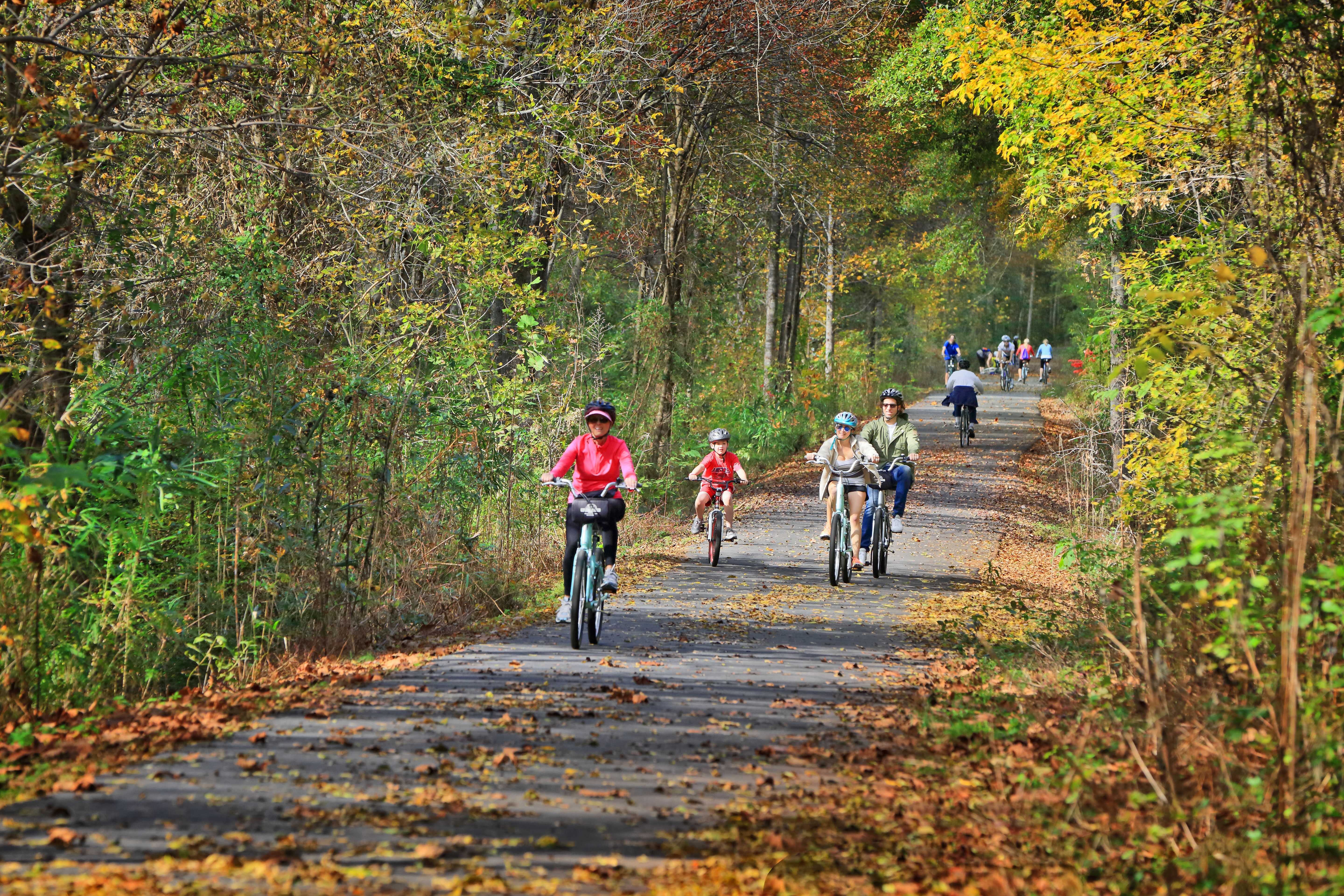 Bike trails and breakfast
Start your day with a ride along the GHS Swamp Rabbit bike trail, a 22-mile paved trail that connects downtown Greenville with Travelers Rest. You don't have to ride too far before you arrive at Hampton Station, a newly revitalized former textile mill where Due South Roasters calls home. The coffee is the main draw but the signature toasts prepared by former Blackberry Farm chef Adam Cooke are almost too pretty to eat. Imagine digging into fresh seeded bread topped with cashew tahini butter, fresh figs, and mint (ask them to swap the honey for maple syrup). For those who prefer to travel by car, head to Kuka Juice in the Village of West Greenville. Order the Kool-Aid smoothie (made with dragon fruit, banana, pineapple, apple, ginger, and turmeric) or turn it into a smoothie bowl and eat it with a spoon.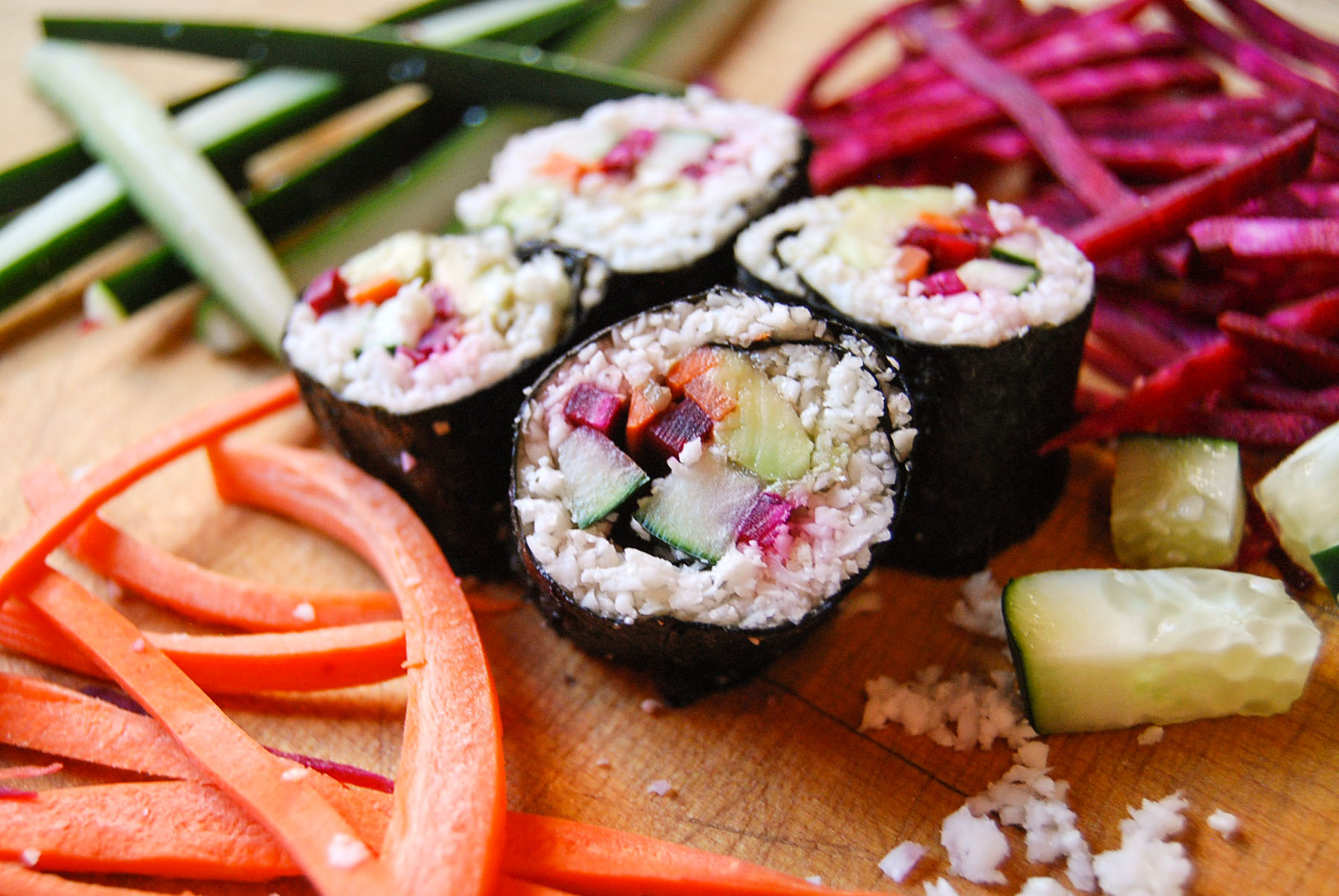 Vegan sushi by the waterfalls
Spend the morning strolling along Main Street and popping in and out of the local shops and galleries. Art lovers should head over to the Greenville County Museum of Art to view the incredible Andrew Wyeth collection or see what's playing at the Peace Center for Performing Arts. With more than 300 performances a year, chances are there's a concert, dance troupe, or national tour of a big musical in town. If you're planning to stay in the Main Street area, there are a number of restaurant options you can walk, bike, or even take the free trolley to for a midday meal.
For a quick grab-and-go option, head to Southern Pressed Juicery which offers so much more than just 100-percent organic raw juices (but they have those, too). We won't judge you when you lick every last drop of the basil mint sauce off your plate after using it to dip the Avo Basil Roll and Southern Cauli Faux Sushi Roll. Take your lunch and head to Falls Park on the Reedy River so you can eat while overlooking the waterfalls. If you prefer to sit down and dine, head to Farm Fresh Fast. Tofu is an optional add-on for every dish but the Farm Fusion Lo Mein made with spiralized zucchini and squash is so good and filling you might not need it. Or opt for the roasted vegetable pizza at Sidewall Pizza (there are three locations in the Greenville area) or build your own pie with vegan mozzarella cheese and more than 19 vegetable toppings to choose from. Insider tip: Save room for the homemade vegan chocolate ice cream.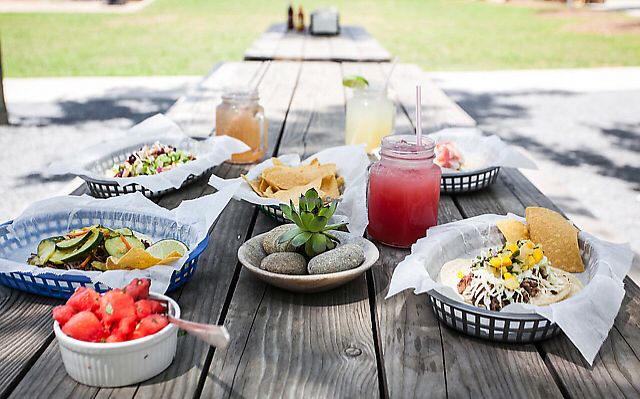 Dine on moussaka and tacos
Ji-Roz is as close as you can get to Greece in Greenville. This trendy authentic spot offers a weekly vegan day every Thursday with a new special each week. There are plenty of vegan options daily, but the vegan gyro, moussaka, and fava bean spread are our top picks. If you're in the mood to explore beyond Main Street, head just a few miles out of downtown to Kitchen Sync. This place is well known not only because they have plenty of meal options to satisfy anyone, but also because the restaurant maintains the highest certified green rating in the United States among independent restaurants, so you'll find sustainable practices such as solar-powered energy and upcycled décor and furnishings. Start your meal with the the roasted and flash-fried Beets by K and opt for the Thai Pie—a vegetable pot pie with a red curry coconut milk sauce—as your main dish. No visit to Greenville is complete without tacos. There are more than a dozen spots to choose from but White Duck Taco shop will let you sub jackfruit for meat on any of their tacos, and Southern Living magazine gave Willy Taco's crispy avocado taco (minus the crema) their stamp of approval.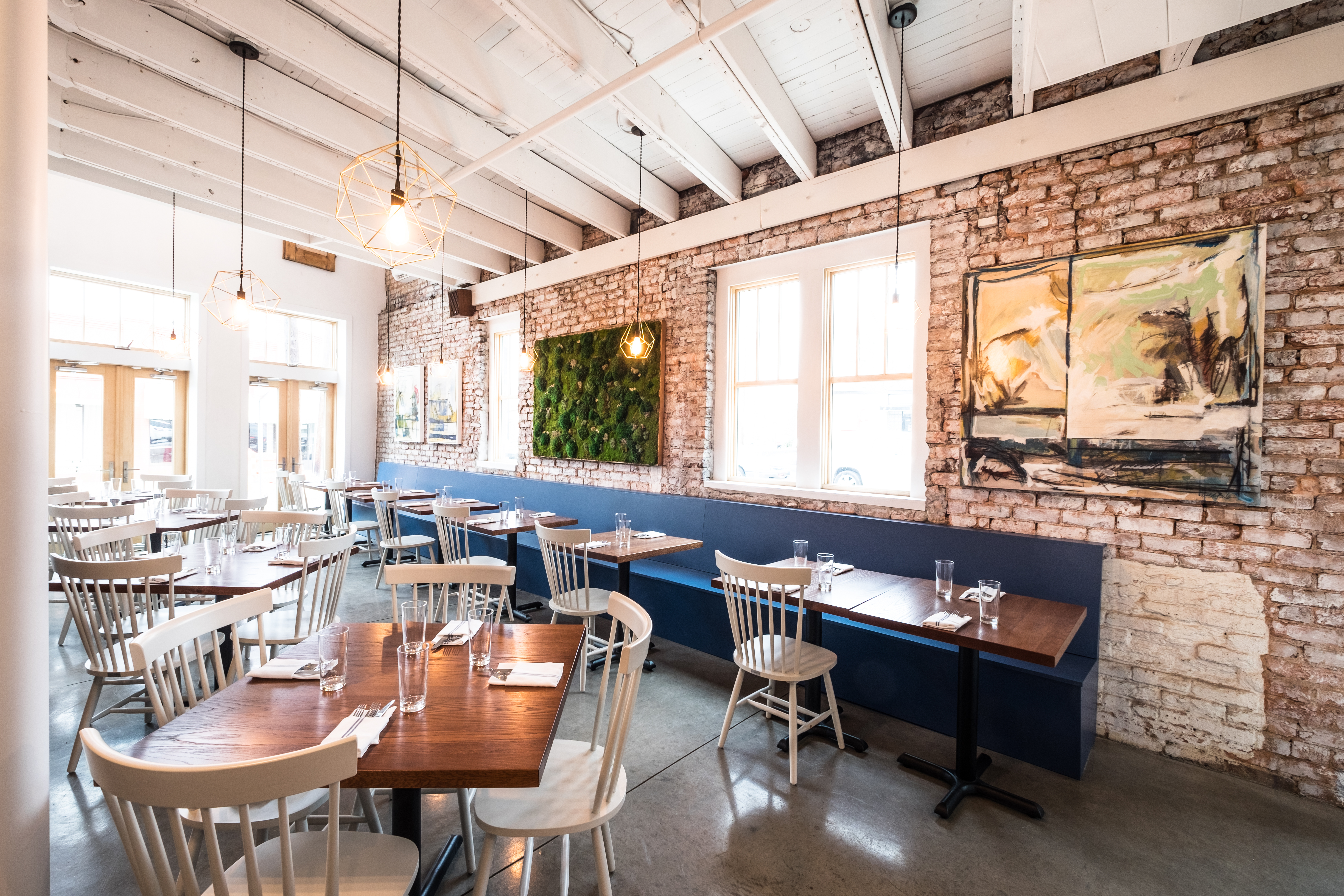 Multi-course meals and burger bars
Give yourself a self-guided art tour of Greenville's more than 70 public works of art while checking out a few of Main Street's hot spots for dinner. Try Roost's concept which offers a number of vegan options, but the vegetable-loaded thai curry bowl gets our vote. If you prefer to get a drink and snacks instead, newly opened Oak & Honey features vegan nachos on their small plates menu that are so good you'll want to order them again tomorrow. Or head to Otto Izakaya, a go-to spot for locals, and ask for the veggie gyoza or mikkusu salad. Even among some of the most notable eateries in town, Husk and Soby's always offer worthy vegetable entrées featuring whatever's fresh and local.
If you're in the mood for a multi-course dinner, head back to the Village of West Greenville to The Anchorage. Known for their innovative vegetable dishes (the ingredients of which come straight from their own farm), the James Beard-nominated Best New Restaurant spot can accommodate a five-course tasting menu for vegans—just be sure to call in advance. If you're craving a good burger, head to LTO Burger Bar, where there's an entire vegan section on its menu. You can't go wrong with the Cheeseburger in Paradox, a play on a classic burger complete with a Beyond Meat burger, tempeh bacon, steak sauce, vegan cheese, lettuce, tomato, and onion. It's worth noting that while most Greenville restaurants don't claim to be vegan, almost all of them will accommodate special requests or feature at least one dish on the menu that is prepared entirely vegan.
Taryn Scher attempts to keep up with Greenville's rapidly growing food scene and is always on the lookout for vegan nachos and anything that sparkles.