When you think of vegan food in New York City, Williamsburg, or the Lower East Side quickly come to mind for the variety of juice shops, aesthetic eateries, and vegan-only restaurants. Jackson Heights, a neighborhood out in northwestern Queens, is typically the last neighborhood you would describe as vegan-friendly, with its meat-heavy Latin American and South Asian cuisines. However, those looking to try new food from around the world shouldn't pass on this bustling immigrant neighborhood located in the heart of Queens, which happens to be very accommodating to the plant-based palate if you know where to look. Here are seven places to chow down on a flavor-forward, entirely vegan meal as you explore Jackson Heights.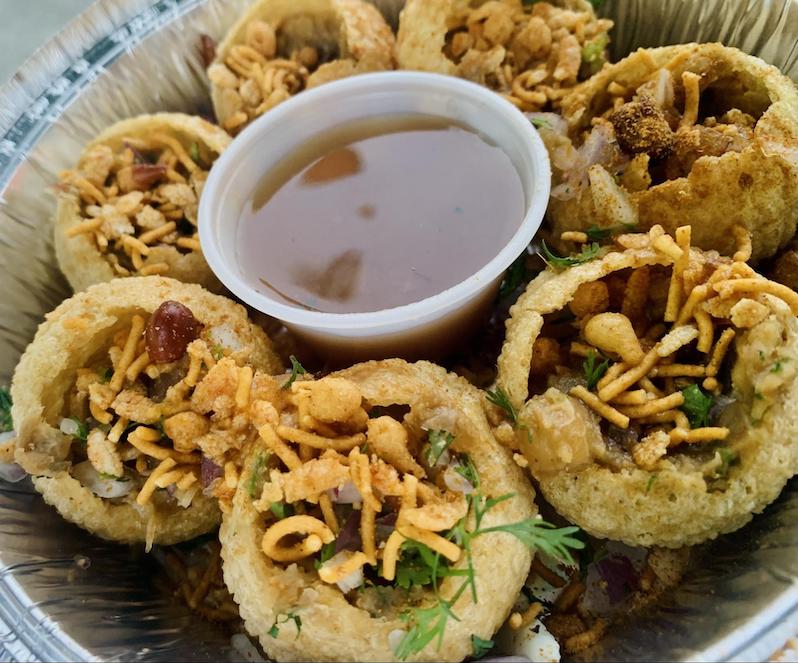 Trisha Mukherjee
1 Bangladeshi food at Fuska House
This humble food cart on 37th Avenue boasts fresh and fast fuska—a popular Bangladeshi snack consisting of crunchy brown semolina shells filled with mashed potatoes, chickpeas, onions, cilantro, spicy masala, and tamarind sauce—a sour sauce made from the pureed pulp of the tamarind fruit.
Pour the tamarind sauce into one of the shells, and pop the entire thing in your mouth for a mind-blowing burst of flavor. To follow up with something fruity, try the guava or mango chaat—a South Asian snack of spiced fruit. You won't regret it.
learm more here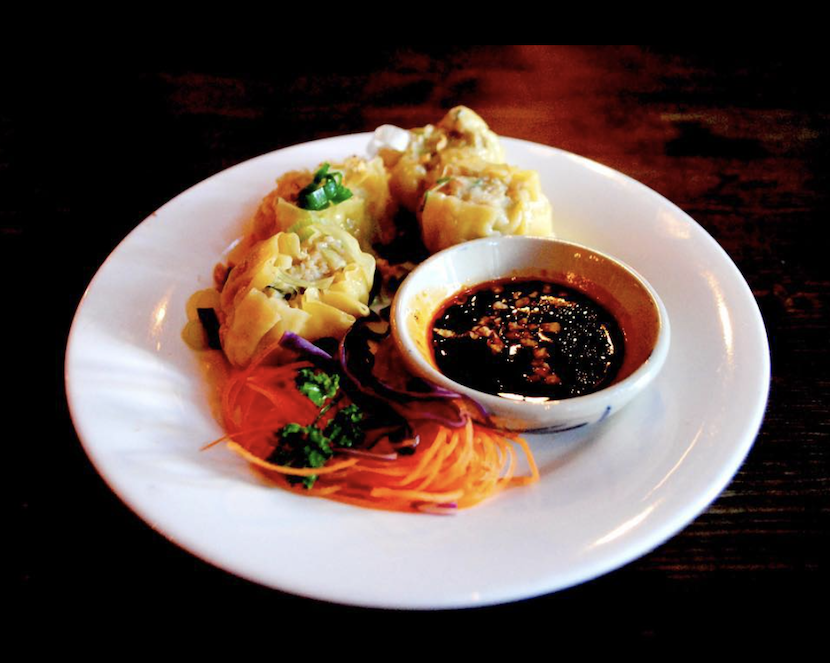 Try Jackson Heights
2 Thai food at Sompong
Cozy with dark wooden walls and Buddha statues, Sompong serves up a bounty of vegan options. The many vegan appetizers and entreés—including steamed vegetable dumplings, creamy green curry with crunchy vegetables, and spicy drunken noodles (skip the egg)—are made even tastier by knowing that there is something sweet to follow. Sompong offers vegan dessert in the form of mango sticky rice infused with coconut milk, which is the perfect finish to a savory, spicy meal.
learn more here
3 Colombian food at Arepa Lady
The Latin American cornmeal cakes that are the namesake of this restaurant are typically made with cheese, but Arepa Lady has several vegan options to choose from. Lucky us!
The owner of the restaurant hails from Medellín, Colombia, and started the venture as a street cart more than 10 years ago. We highly recommend the street corn as an appetizer for the arepa de choclo. Topped with black beans, guacamole, sweet plantains, lettuce, tomato, and avocado, it's one of the most popular menu items. To ensure your meal is animal-free, ask for your food veganized, and the chefs will gladly accommodate!
learn more here
4 Tibetan food at Phayul
Expect an elegant and streamlined dining experience at Phayul. While many of the items such as Veg Momos (dumplings) and Veg Lhasa (fried noodles) seem to fit the criteria for vegans, be careful as the momo skins and noodles are made with egg.
For a totally vegan meal, order the laphing, a cold noodle rolled dish, as an appetizer. The thick handmade chunks of noodles are made of mung bean flour and are served cold in a spicy sauce. Follow the laphing with a heaping bowl of veg thenthuk—a warm hand-pulled noodle soup served with vegetables that helps Tibetan nomads fight off the chill in the winter.
These typical Tibetan foods taste like nothing else in the world and are well worth the visit if you have a love for trying new foods. Be warned, though—you might find it spicy if chili peppers aren't a regular part of your diet. If you have a low spice tolerance, let your server know and the chefs will customize your dish to save your sensitive palate.
learn more here
5 Middle Eastern food at El Toum
Take your pick of any appetizer at El Toum—they're all vegan! We recommend the El Toum Appetizer which encompasses a variety of small bites from smoky spiced hummus to fresh, herbaceous tabouli.
Couple that with the falafel platter, the falafel sandwich (served in pita, of course), or a vegan spinach pie with pumpkin kibbeh (a football-shaped, croquette-like food made from bulgur wheat and fresh herbs), and your completely vegan meal is assembled. Take note of any daily specials which usually feature a vegan option or two. Hop on it as it may be gone the next day—the specials move fast.
learn more here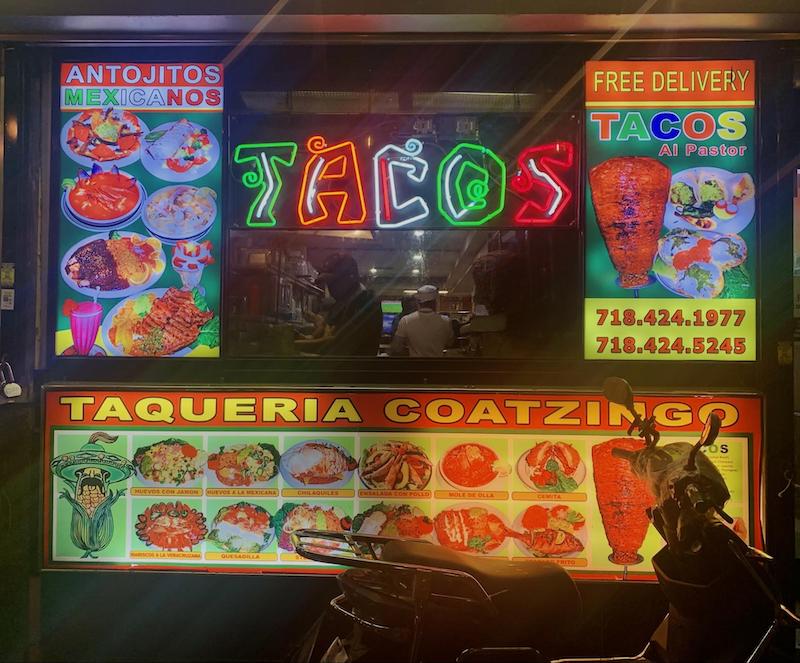 Trisha Mukherjee


6 Mexican food at Taqueria Coatzingo
The last update on their Facebook page is from 2017, but this establishment is alive and well. Embodying the exceptional diversity of the surrounding neighborhood, Taqueria Coatzingo's entrance is shrouded with flags from around the world.
This casual Mexican joint has been around for 20 years and has enough vegan food to get you through a few meals. Like with most Mexican food, you will have to order a vegetarian dish like the Tacos Vegetarianos and request a few modifications—no cream, cheese, or other dairy products. If you need to increase your veggie content, consider trying the nopal salad—a bed of greens topped with tender cuts of cooked cactus leaves, aka nopales.
To wash it all down, head next door to California Sports Bar for a cocktail while watching a live game of futból on TV with the locals. The energy is unmatched.
learn more here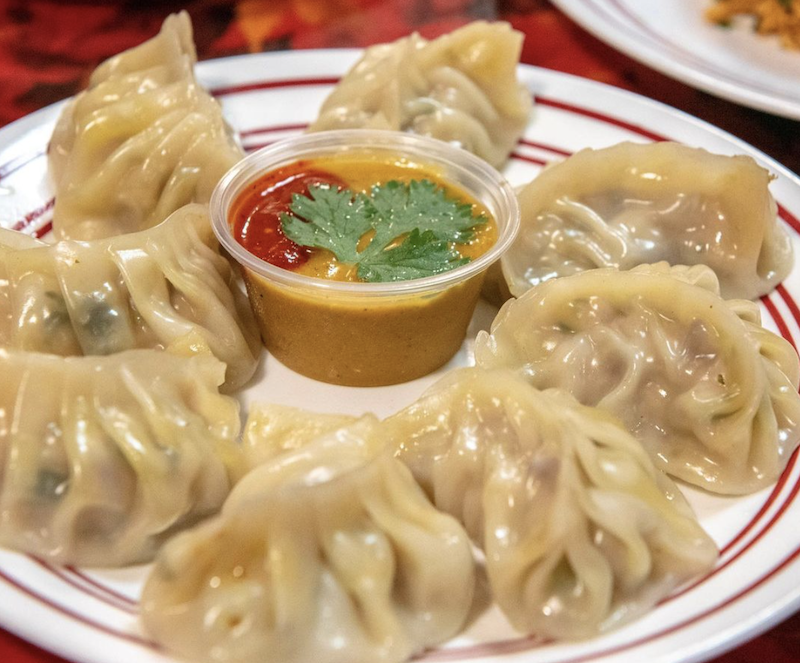 Bhancha Ghar


7 Nepali food at Nepali Bhancha Ghar
At this mom-and-pop restaurant right below the 74th Street-Roosevelt subway stop, guests are greeted by a lively interior with large friend groups speaking Nepali, music playing from the speakers, statues of Buddha and Ganesh, and photos of the Himalayas mounted on the orange walls.
The tofu chili serves as a mouthwatering, albeit spicy, appetizer. If you're seeking uniquely Nepali food and are open-minded to new textures, try the Nepali Dhido as an entrée. This dish is made by adding flour to boiling water until it attains a bready texture and is served with a variety of vegan curries. Otherwise, try the puri (an Indian fry bread), which arrives at the table hot and inflated with a side of potato curry.
learn more here
For more on vegan dining in New York City, read:
5 Vegan Spots Brooklyn Locals Love
16 Vegan Options at Smorgasburg NYC
10 Best Places for Ethiopian Food in New York City