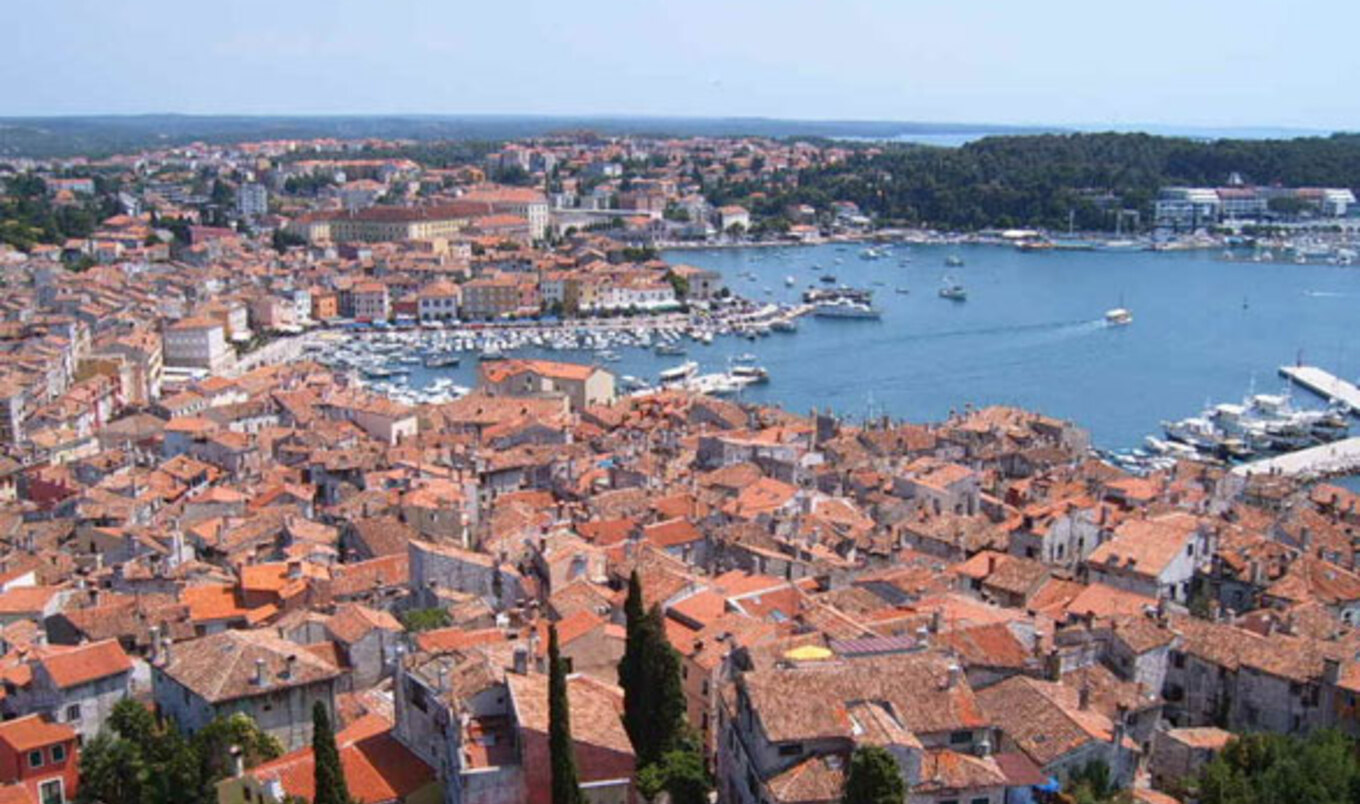 From its sparkling coastline to its fairytale castles, Croatia cures wanderlust without crippling your cash flow.
April 11, 2009
---
Croatia: to get there you head east, past Expensive Europe and then make a sharp right until you hit water. This haphazard approach is pretty much the method by which my friend Lesh and I choose Croatia as a panacea for our wanderlust. A relaxed, sociable Croatian hospitality flows from the natural beauty of Mediterranean islands, whose culture dates back to the Roman era, to the hip urban scene of modern Zagreb—all with an advantageous exchange rate. Lesh and I readily accepted the challenge of eating, drinking, and merrily exploring this Adriatic gem.
We begin our travels flying directly into Split, Croatias second-largest city. Here we explore third-century ruins of Roman emperor Diocletians summer palace and wander through the waterfront promenades bustling cafés, just outside the palace walls. After climbing 100 steps for a panoramic view from the cathedral's bell tower, the cold beer we quaff at a café tastes especially sweet as we lounge on cushioned wicker chairs beneath expansive umbrellas, watching a spectacular sunset over the sea. With thirsts quenched, our stomachs call out for satisfaction. Luckily, not too far away, up a narrow, ascending street, Makro Vega offers reasonably priced veg meals. The daily set plate features savory portions of macrobiotic staples: greens and grains seasoned to aromatic, herby perfection. Success! Our first day in Croatia and already a tasty vegan meal.
Everyday fare along the Dalmatian Coast mirrors that of its neighbor across the Adriatic, Italy. Pasta, pizza, and vegetable soups abound. No-cheese pizza? No problem. My Croatian is, well, non-existent, so it's a good thing that young Croatian waiters are—like practically everyone else in Europe—multi-lingual, which allows us access to locally grown eggplant, zucchini, and mouth-watering Hungarian peppers. Locally produced white wine, light and fruity, is proudly offered almost everywhere and perfectly complements a pasta primavera à la Dalmatia.
An early morning ferry takes us out among the Dalmatian Islands, past quaint inlets devoid of development, forested highlands of tall evergreens, jutting lighthouses straight off a picture postcard, and tucked-away towns with tiled roofs rising up gentle slopes. It's a three-hour journey south to Hvar, one of the hippest and most attractive islands in the Med. Built into a hillside watching over a spectacular pale-blue harbor, Hvar is where some of Europe's most discriminating glitterati are known to vacation, likely in the balconied homes along terraced streets, casting their shadows upon the white-stone cathedral square and promenade. On a street parallel to this promenade sits Palace Paladini, a restaurant serving one of the best and friendliest vegan meals around, thanks in part to the owner's vegan and animal-rights-activist daughter. On the garden patio, fresh, rustic bread is served with mouth-watering mushroom risotto and grilled vegetables—simmered in rich, hand-pressed olive oil—fresh from the restaurant's garden. After hiking up to the old parapet-hemmed fortress crowning the hilltop above Hvar, we return to enjoy a beer at Palace Paladini.
Our last stop in Dalmatia is Dubrovnik, the Pearl of the Adriatic. A UNESCO world heritage site, the city is easily the most visited in the region and deservedly so. The old city is surrounded by high walls dropping directly into the sea on two sides. Dating back centuries, great care has been taken to preserve the old city's fortifications, white-marble streets and famous orange-tiled rooftops. Preserved but far from embalmed, Dubrovnik is a living city where children play soccer against the walls of a 15th century church, and their mothers hang bright-colored laundry above stone gargoyles—modern life interwoven with ancient history unlike any place I've ever visited.