COVID-19 might have halted life as we know it for an indefinite time, but life must go on for rescued animals at sanctuaries who still need care. With volunteer crews going on hiatus and staff schedules operating on a more limited basis, that care has only intensified in recent months. Yet that hasn't stopped these eight sanctuaries from continuing their work. Learn how they're dealing with the pandemic, and how you can help them.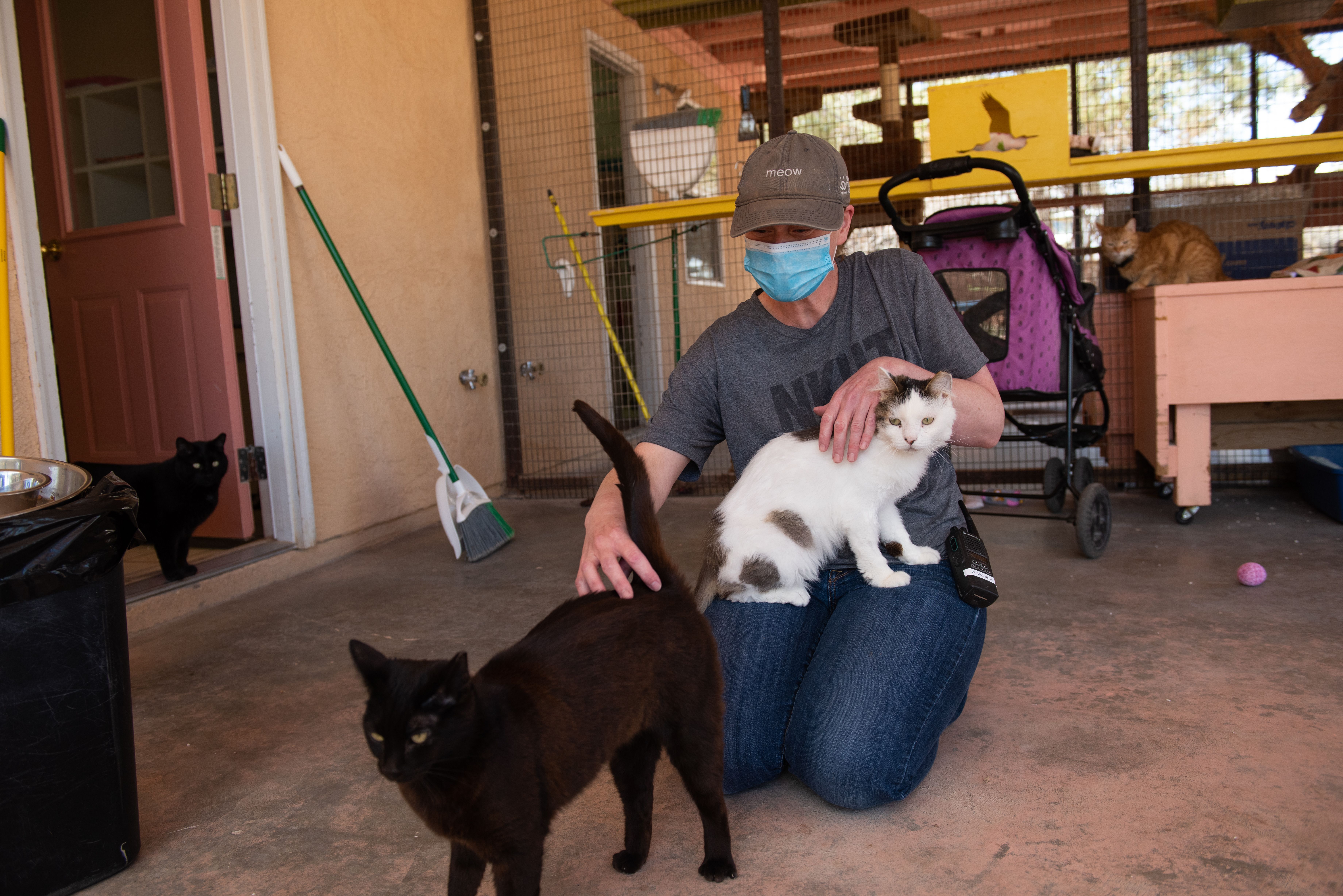 1. Best Friends Animal Sanctuary (Kanab, UT)
You might know Best Friends for its work rescuing cats and dogs, but the sanctuary also provides residence for other animals—including horses, donkeys, goats, pigs, bunnies, and parrots. With the exception of limited, mask-wearing staff, day-to-day operations that involve caring for the animals haven't changed much. The difference, though, is the absence of volunteers, who are a crucial supplemental workforce. Best Friends has also had to pause its tours, but it is increasing its social media presence as a result.
How you can help: Join the Best Friends action team so you can engage in grassroots advocacy to help homeless pets. And don't forget about fostering or adopting animals, which can help save the roughly 733,000 dogs and cats killed every year in America's shelters.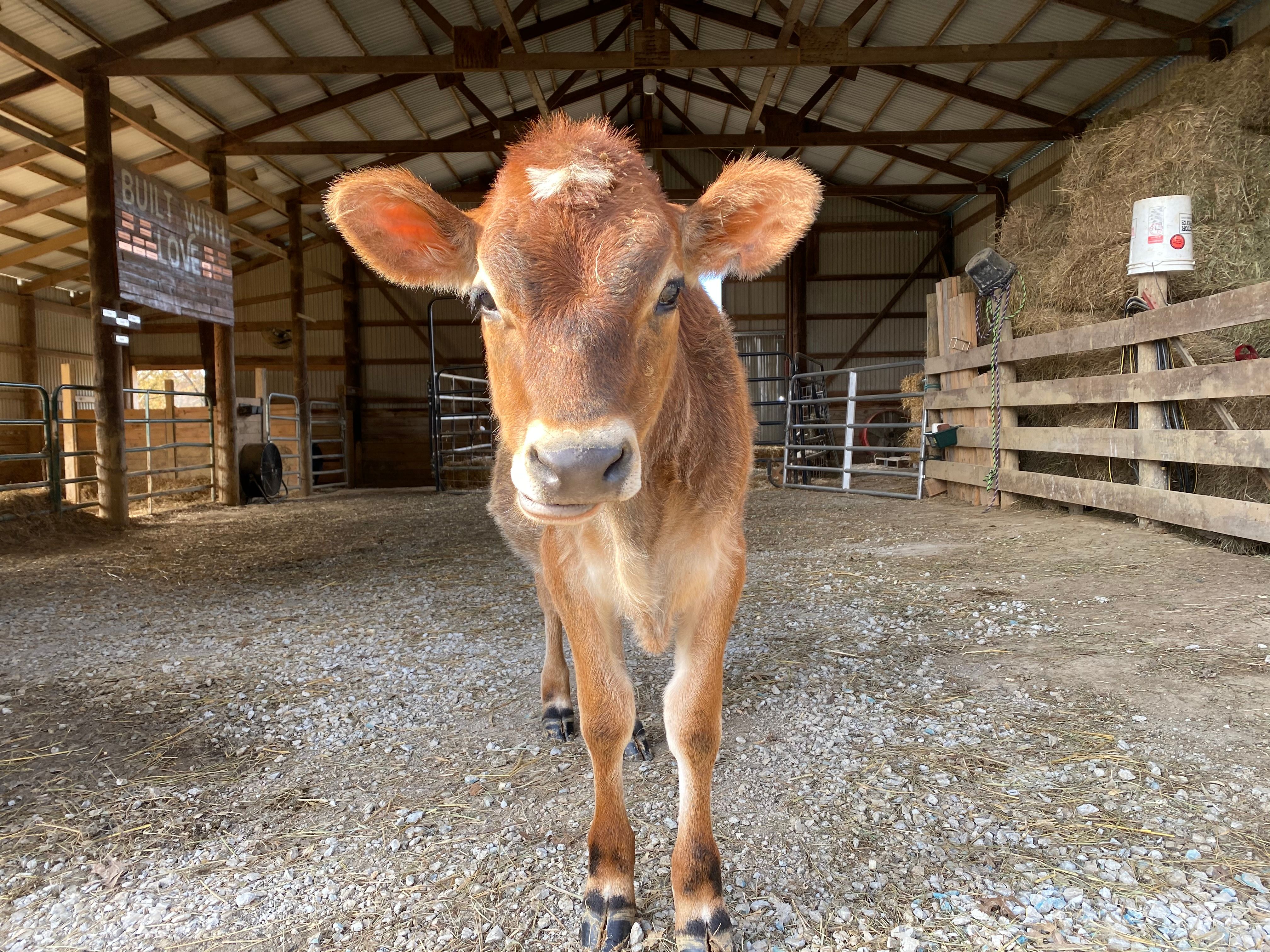 2. Uplands PEAK Sanctuary (Freedom, IN)
While life hasn't changed much for the 40 residents of Uplands PEAK, it certainly has for the staff, who have had to cancel events and in-person educational tours. For event attendees and other visitors, "there isn't a substitute for an in-person pig belly rub," Michelle Pruitt, PEAK Sanctuary manager and co-founder, told VegNews. To keep fans engaged, the sanctuary began doing weekly virtual tours, and they've been a hit, averaging 300 to 500 viewers.
How you can help: Share the sanctuary's social media posts and review vegan products on the ABillionVeg app, which Uplands PEAK has partnered with. The site donates $1 for every review, and after 10 reviews, you can cash out, choosing PEAK to receive the donation. Since March, the sanctuary has received nearly $2,000.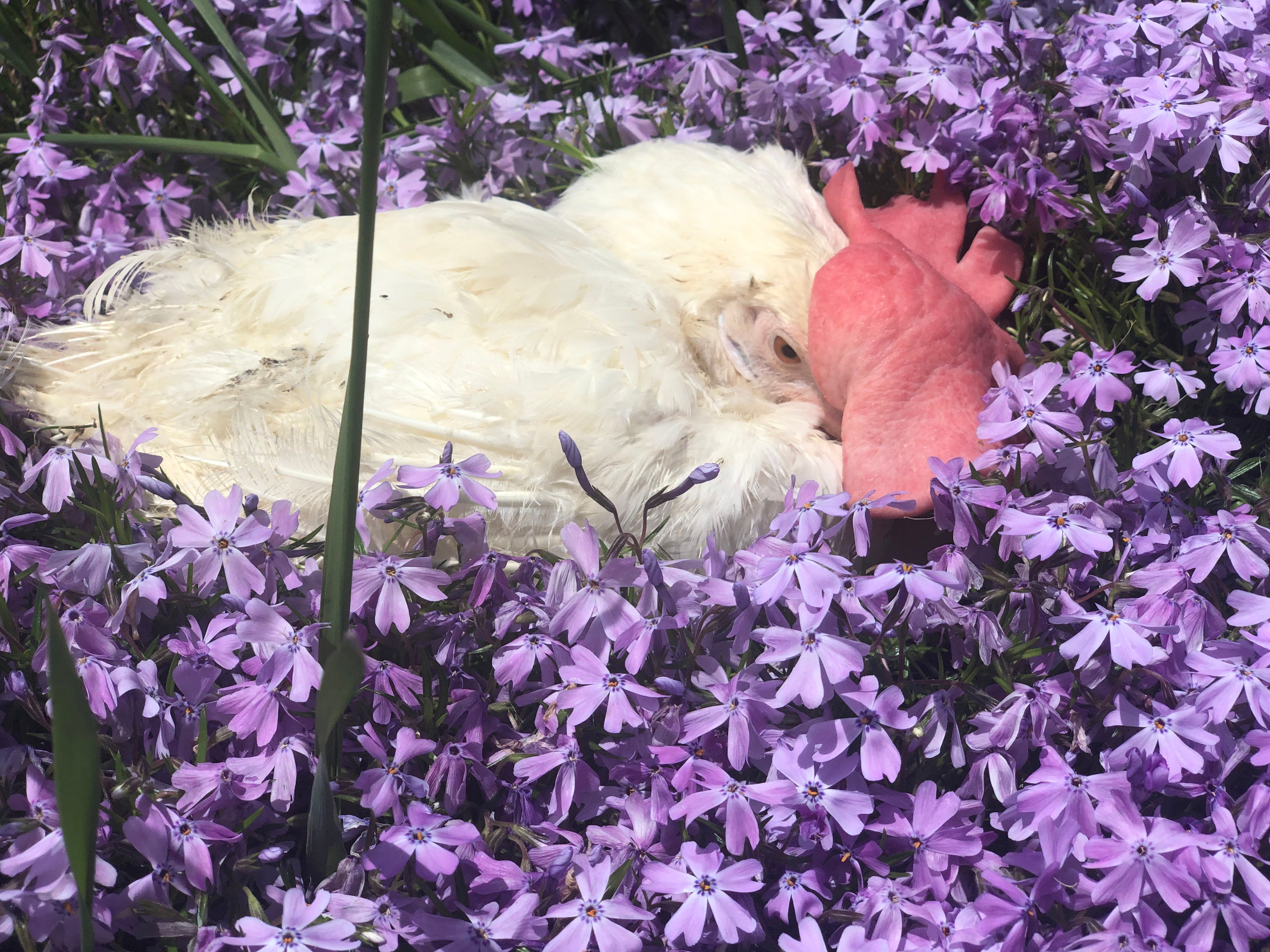 3. Iowa Farm Sanctuary (Marengo, IA)
COVID-19 couldn't have come at a worse time for Iowa Farm Sanctuary. "In January, we sold our house and signed a purchasing agreement to buy a larger farm," Shawn Camp, Iowa Farm co-founder, told VegNews. The 100-percent volunteer-based sanctuary had already planned a major fundraiser for May, but the quarantine changed everything. "It was terrifying at first to crunch the numbers and wonder how long we were going to make it, but we eventually adjusted to the new normal." Although the fundraiser has been canceled, the community responded in a big way to social media posts, allowing the sanctuary to muster on and even rescue more animals—including 11 hens being given away by a farmer who was about to kill them.
How you can help: Watch out for the sanctuary's re-opening this summer (if all goes well) and plan a visit. Then share your experience as much as you can on social media.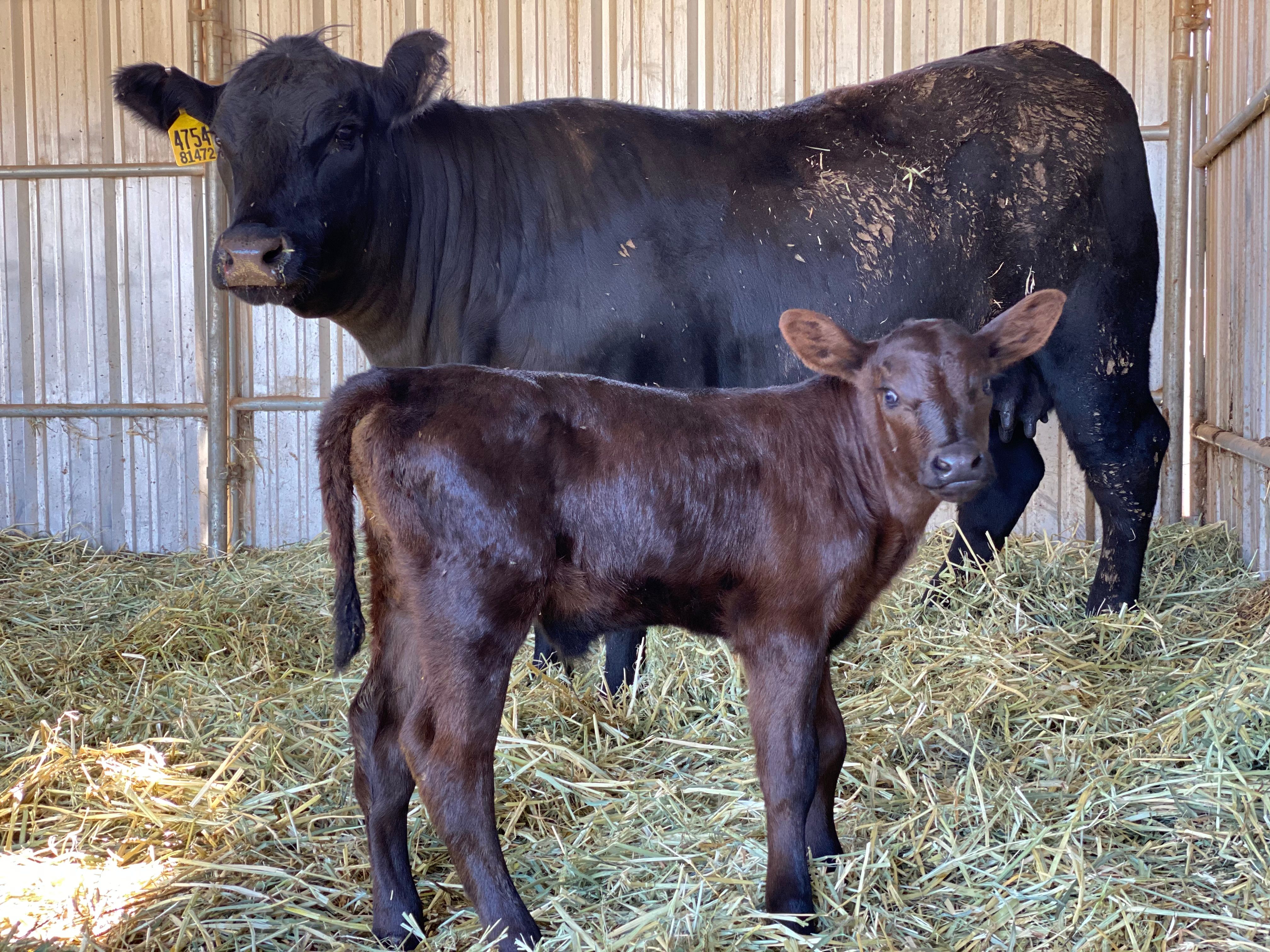 4. Gentle Barn (Santa Clarita, CA; Christiana, TN; and Dittmer, MO)
Gentle Barn Founder Ellie Laks admits that the pandemic has taken a toll on the sanctuary, which takes in animals nobody else wants. "We have more rescues and fewer volunteers, and because many of these animals require even extra care, we're working around the clock," Laks told VegNews. In the past month, Gentle Barn has taken in four adult cows and three calves from a Los Angeles slaughterhouse that closed, and its phone lines have been flooded with calls to rescue other animals. "The excruciating part is that at some point, you have to say no," Laks says. Although its sanctuary locations are closed to visitors, Gentle Barn is offering virtual tours, field trips, birthday parties, and cooking classes, which have helped the sanctuary reach a wider audience. New programs include My Gentle Classroom, a 10-part course that teaches kids about animals, and online cooking classes. There's also a virtual summer camp for kids on the horizon.
How to support: Follow Gentle Barn on social media and share what it's doing. You can also follow its live video event schedule, which features morning meditation, Tuesday tuck-in, and cooking with Chef Jay.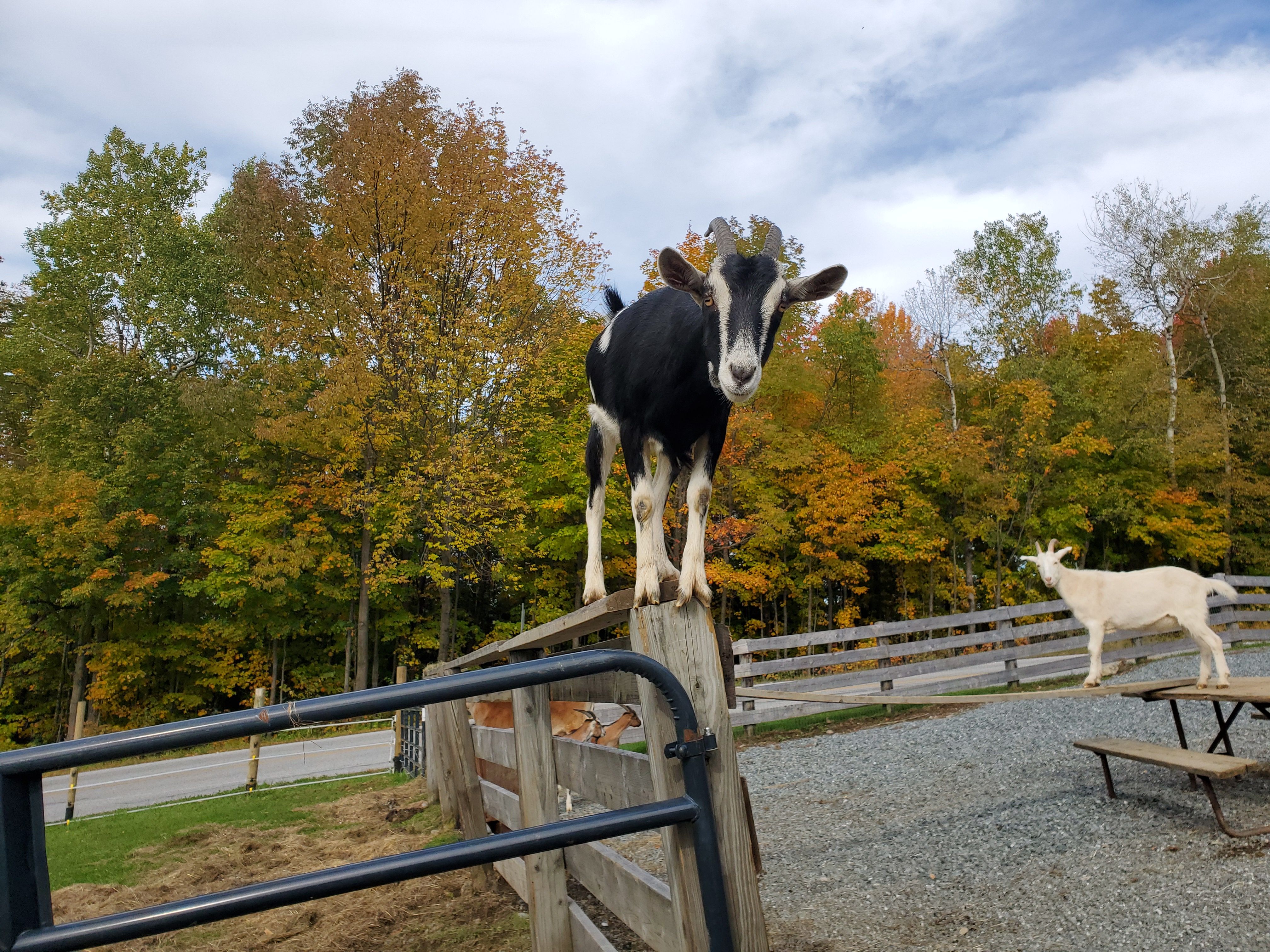 5. Off the Plate Animal Sanctuary (Montgomery, VT)
Other than a handful of monthly donors, Off the Plate is funded entirely by its founders, Gretchen Eberle and Charlie Snedicor. Because of the pandemic, they've lost a few valued donors, but they're not letting that get them down. "We began this endeavor … knowing we alone had to make this work and any donors would be a bonus, not a necessity," Eberle told VegNews. The sanctuary currently has 32 residents, including steers, pigs, goats, ducks, and chickens. While visitors or volunteers can't be there, many individuals drop off expired produce and goods from the store every week, which has helped feed the animals.
How you can help: Eberle asks supporters to become informed about the horrific practices in the meat and dairy industries, testing labs, and pharmaceutical companies; share articles and videos; and become a changemaker by changing your eating habits or encouraging others to change theirs, purchasing only cruelty-free products, and standing up for animal welfare.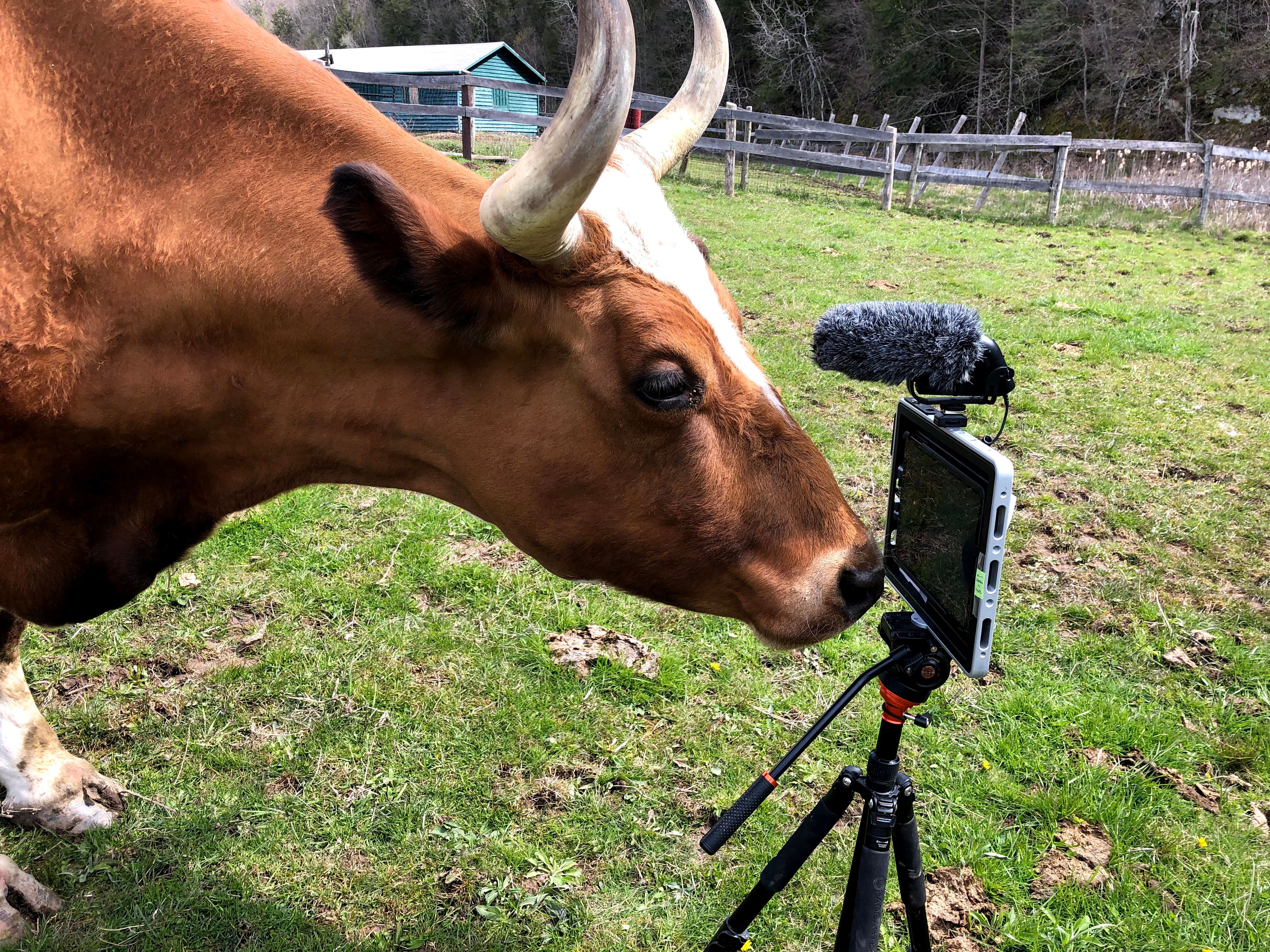 6. Catskill Animal Sanctuary (Saugerties, NY)
Life is status quo for the 300-plus farmed animals at Catskill. And although some employees have been working from home, the essential animal care staff is still coming to work, ensuring that the animals get the best possible care. The sanctuary had to stop live tours, but they've since launched the Virtual Sanctuary Program, offering two free tours every Tuesday and Thursday via live YouTube videos. Its vegan cooking classes have also been moved to Instagram Live where Chef Linda makes a new recipe every Wednesday. There's even a digital field trip program for students learning at home, and they've also partnered with Sweet Farm Sanctuary to offer Goat-2-Meeting, a virtual farm tour. And rescues have continued: Recently, Catskills welcomed four baby goats, Arlo, Mollie, Chester, and Levi, from a farm that closed.
How you can help: Like, comment, retweet, and share from the sanctuary's Facebook, Twitter, and Instagram accounts. Subscribing to the email newsletter, Herd Around the Barn, can also help.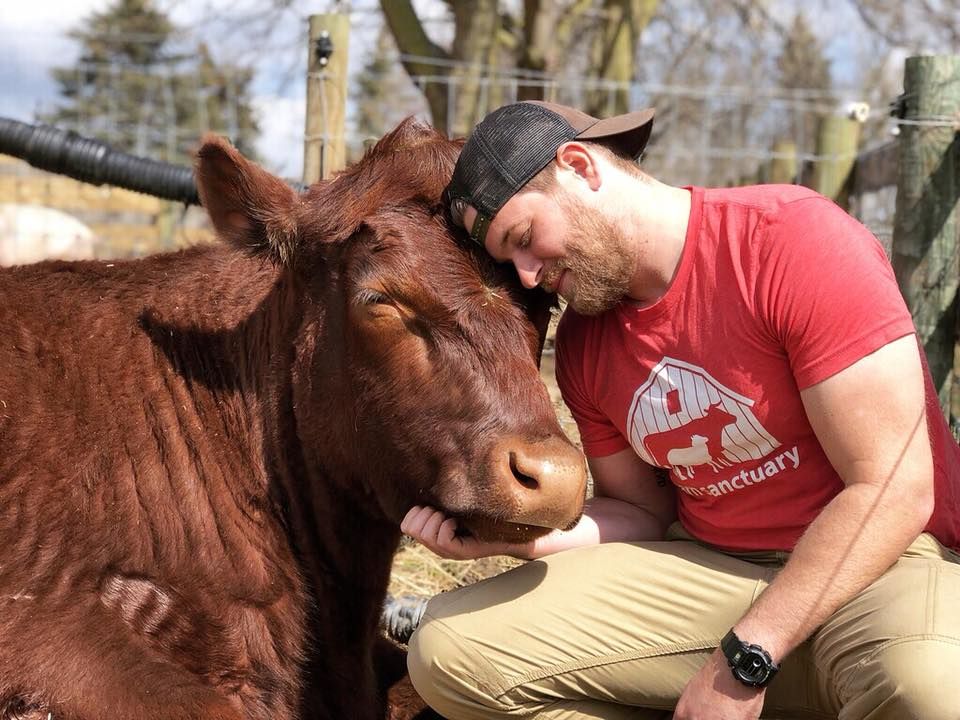 7. Barn Sanctuary (Chelsea, MI)
The toughest part about this pandemic for the sanctuary star of Animal Planet's Saved by the Barn series is worrying about the health and safety of its staff and animals. "We can't predict the future, and we might be heading into an economic recession with this deadly virus spreading rapidly in Detroit, which is only about 50 to 60 minutes away," Kelly Holt, Barn Sanctuary executive director, told VegNews. Fortunately, though, this hasn't slowed its rescues. Barn Sanctuary recently joined forces with Iowa Farm Sanctuary to rescue 22 birds. Although you can't visit the sanctuary now, you can meet the 113 residents and tour Barn Sanctuary via its virtual field trips and tours.
How you can help: Visit Barn Sanctuary's website and share stories of rescued residents and the educational materials it offers for each species it rescues. You can also sign up for its newsletter and purchase merchandise. Then watch Saved by the Barn on Saturday nights. "We don't get paid by Animal Planet, but the more people who watch the show, the higher our ratings will be, which means we'll be able to reach and share our mission with more people," Holt said.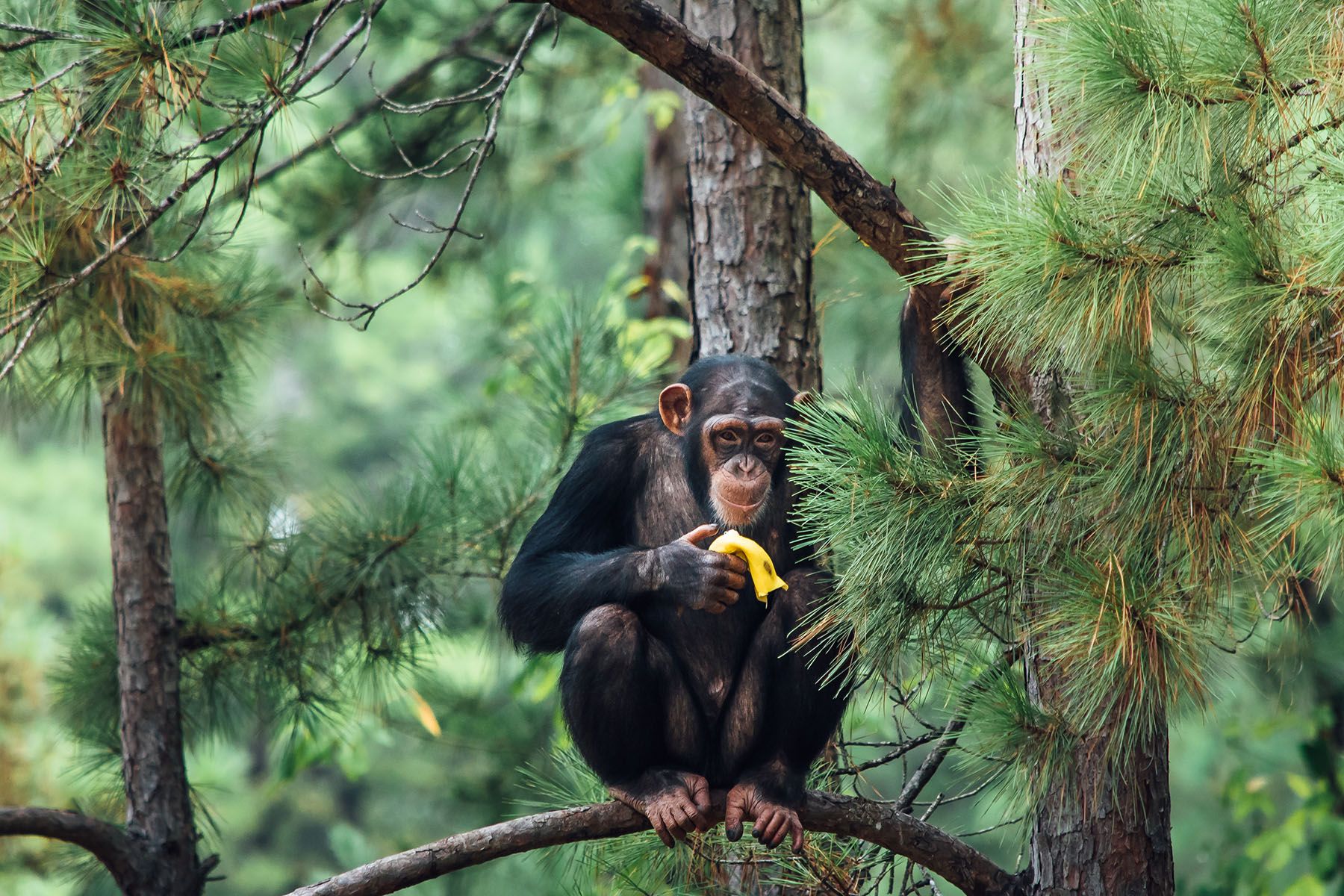 8. Chimp Haven (Keithville, LA)
Chimp Haven provides a home to over 300 chimpanzees—most of whom were used in biomedical research prior to arriving—and not being able to welcome new chimpanzees has been the most difficult part of the pandemic. "There are more than 50 chimps at a research facility slated to come to Chimp Haven, but the pandemic has caused those transports to be delayed," Rana Smith, president and CEO of Chimp Haven, told VegNews. Chimp Haven has divided its teams into split shifts to reduce risk of exposure to its current residents, which means less staff caring for them. And in the absence of public events and visitors, Chimp Haven has pivoted to online educational experiences, such as weekly educational series that include behind-the-scenes videos and downloadable activities for kids.
How you can help: Follow Chimp Haven on social media and purchase and donate items from its Amazon wish list for the chimps.
Karen Asp is the author of Anti-Aging Hacks and award-winning journalist, as well as a fitness pro certified in plant-based nutrition, world record-holding athlete (in Nordic walking), and a vegan mentor with PETA.