Body art plays a starring role in Andrew "Ace" Amis and Chelsea Clegg's lives, as the groom is a professional tattoo artist and the bride sports her fair share of ink. Following their sunny botanical garden ceremony, guests wandered amongst the gorgeous florals while a spectacular sunset gave way to twinkling stars. On the dance floor, friends and family flaunted temporary tattoos—designed just for the occasion—while the all-vinyl DJ spun funky Northern soul music from the sixties.
RSVPs: 250
The budget: $20,000
Where they met: It was love at first swipe: the two tattoo aficionados matched on Tinder.
Love story: Following their first date, Amis and Clegg saw each other every day for 89 days straight.
The proposal: Amis booked a romantic Valentine's Day photo session, dropping to his knee and proposing during the shoot.

Where they tied the knot:
The Greater Des Moines Botanical Gardens in Iowa, enclosed in a giant glass dome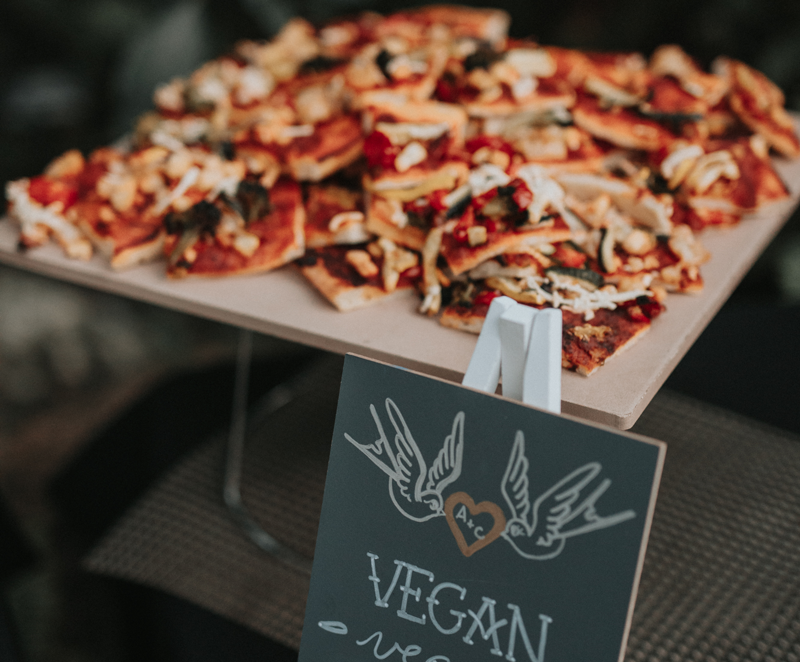 Menu highlights:
Twice-baked potato bites with vegan bacon and chives
Petit veggie pizza slices with broccoli, zucchini, and tomatoes
Crispy avocado fries with vegan sour cream, salsa verde, and guacamole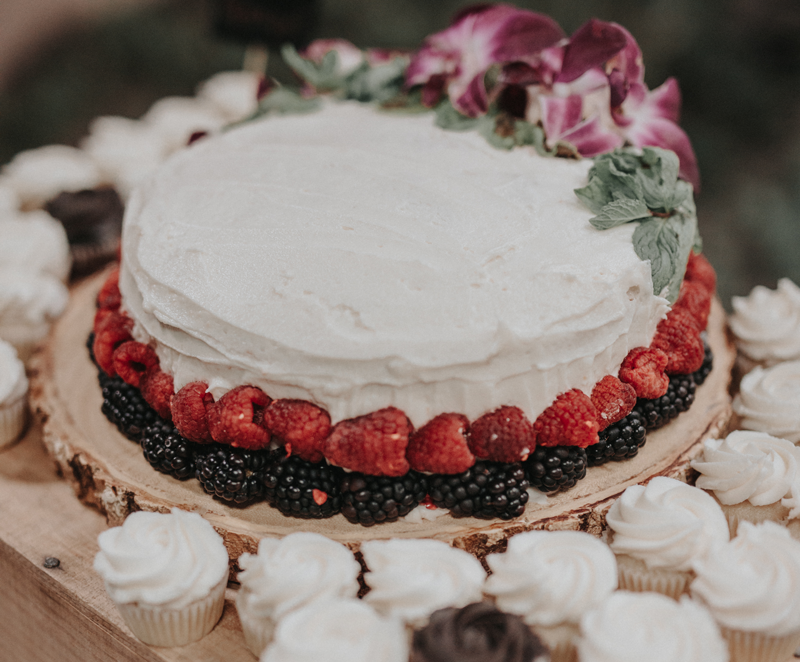 The cake: Almond cake with vanilla buttercream frosting, fresh blackberries and strawberries, and edible flowers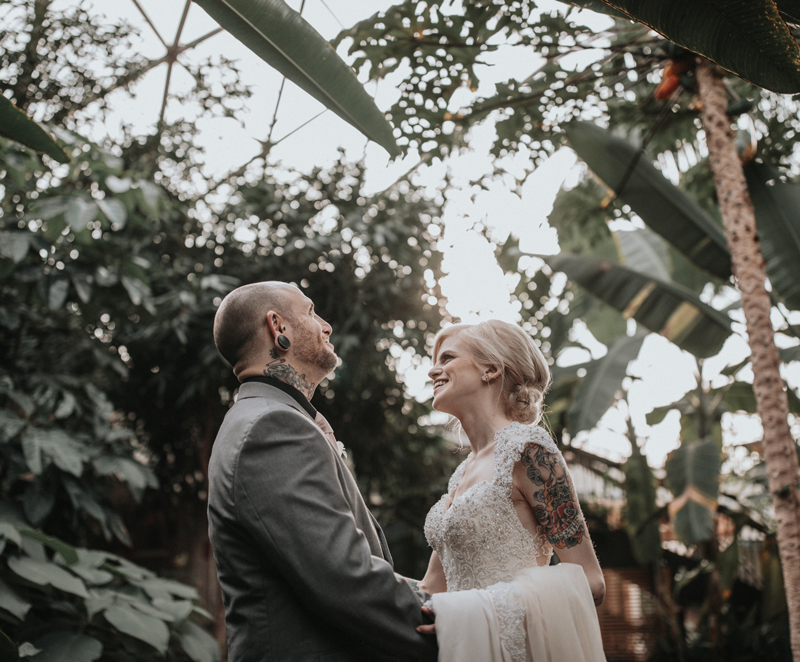 Décor inspo: Lush greenery and gilded farm animal toys-turned-decorations helped set a storybook ambiance.
The wedding song: "Can't Help Falling In Love" by Ingrid Michaelson and "Sane" by Haley Heyndrickzx
Personal touch: For their program, the pair created a handmade, photo-filled zine that told the story of their love.
Best wedding gift: The co-founders of Iowa Farm Sanctuary gifted the couple a gorgeous antique window with a photo of ducks Bosworth and Sophie, sanctuary residents who are paired for life.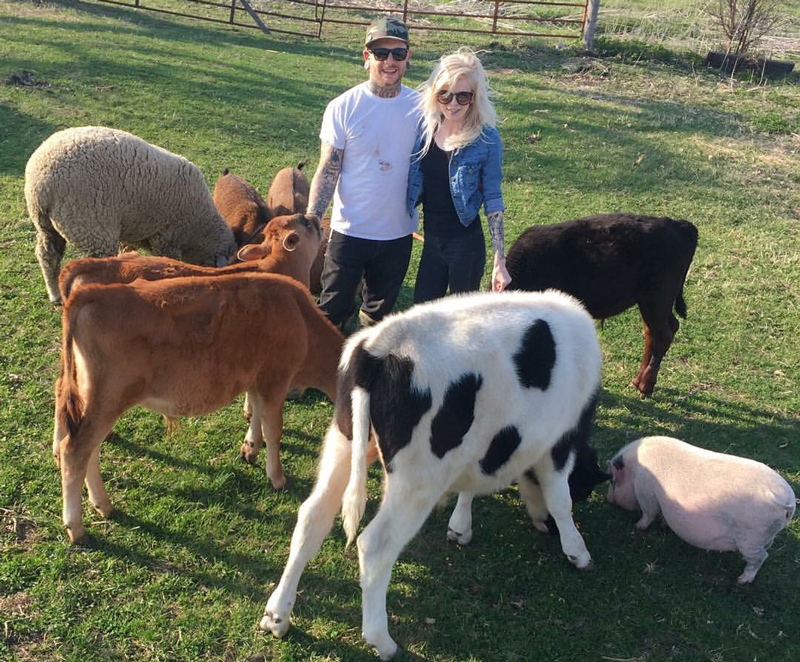 The next day: The couple headed to Iowa Farm Sanctuary, where they communed with the animals they love.
The honeymoon: On a whirlwind, post-wedding Minneapolis roadtrip, the newlyweds visited The Herbivorous Butcher and had a stick-and-poke tattoo session in their hotel room—inscribing each other with Big Dipper constellations.
Want more vegan weddings? Purchase our special wedding issue featuring Chelsea and Ace's vegan wedding! Check out all of our 2018 vegan wedding couples here, 2017 couples here, our 2016 couples here, and our 2014 couples here!

Maya Gottfried is the author of Vegan Love: Dating and Partnering for the Cruelty-Free Gal, with Fashion, Makeup & Wedding Tips.