A match on online dating site OKCupid led to a lifetime of happiness for this Canadian couple.
August 3, 2017
---
The place: Toronto, ON
RSVPs: 120
Honeymoon: Costa Rica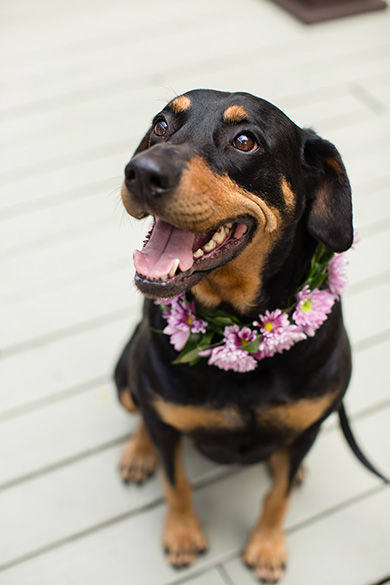 The cake: Lemon cake with blueberry filling and cream cheese frosting
Menu standouts: Deep-fried avocado-mango spring rolls, crispy risotto cakes, late-night poutine station
Guest swag: Small vases of flowers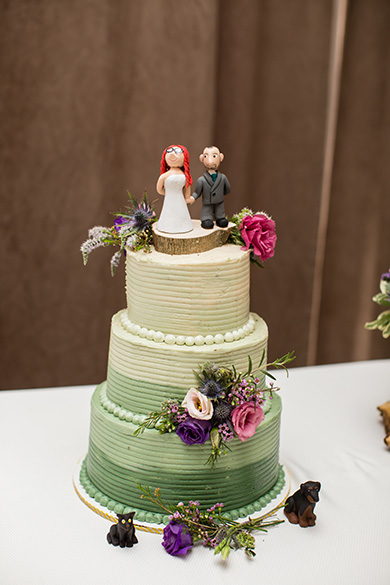 Alana and Daniel's Story: With a 96-percent match on OKCupid, Cowl and Ferens had their first date in Toronto six years ago, where a simple coffee plan turned into an eight-hour adventure. Despite Cowl's cold, the perfect evening ended with a sweet first kiss. Ferens proposed to Cowl on Valentine's Day 2015, while skating through the trees on the ice trail at Arrowhead Provincial Park in Huntsville, Ontario, with a ring boasting a stone that had been in his family for generations (and even made it through the Holocaust without being seized).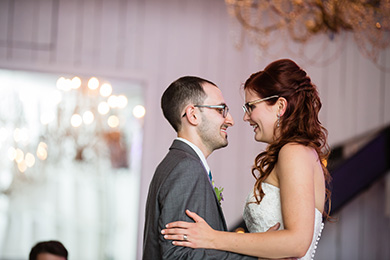 The wedding day: Personal touches—such as fresh herbs woven into Cowl's bouquet to commemorate her work as a chef, and the breaking of the glass to honor Dan's Jewish background—helped make the big day all the more personal. Groomsman Matt also spent 18 hours creating a custom cake topper depicting the bride, groom, and their companion animals.
Want more vegan weddings? Purchase our special wedding issue featuring Alana and Daniel's vegan wedding! Check out all of our 2017 vegan wedding couples here, our 2016 couples here, and our 2014 couples here!