They met as middle schoolers in Connecticut, strolling through the halls alongside one another in between classes. Now, Henry Stanley and Cady Meshnick stroll, hand-in-hand, through the streets of New York City in search of the next fantastic vegan food destination. "One of the highlights of our relationship was chasing The Cinnamon Snail around the city," says Stanley. And honing in on vegan food particularly came in handy at their wedding, where not one guest was vegan—an opportunity the couple took to inspire friends and family with their love of plant-based fare (and each other).
RSVPs: 135
The budget: $50,000
Where they met: The two met as sixth-graders in science class.
Love story: Hanging out together as teenagers, romance blossomed during the summer before they left for college after Stanley realized that he had deep feelings for his best friend.
The proposal: Following months of planning, Stanley popped the question to Meshnick amidst gorgeous springtime blooms in a small garden park tucked in New York City's West Village.
Where they tied the knot: The Barns at Wesleyan Hills in Middletown, CT, an assemblage of stunning rustic buildings in an expansive, green open space.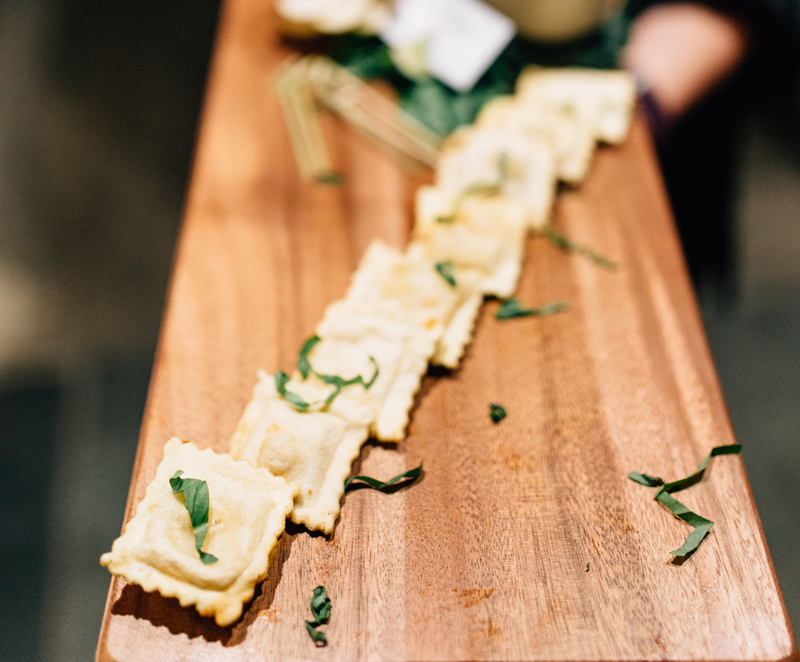 Menu highlights:
•Cinnamon- and chipotle-dusted sweet potato fries
•Poblano-barbecue grilled portabello mushrooms with whipped rosemary potatoes
•Crispy, seared sesame tofu with miso glaze and vegetable soba salad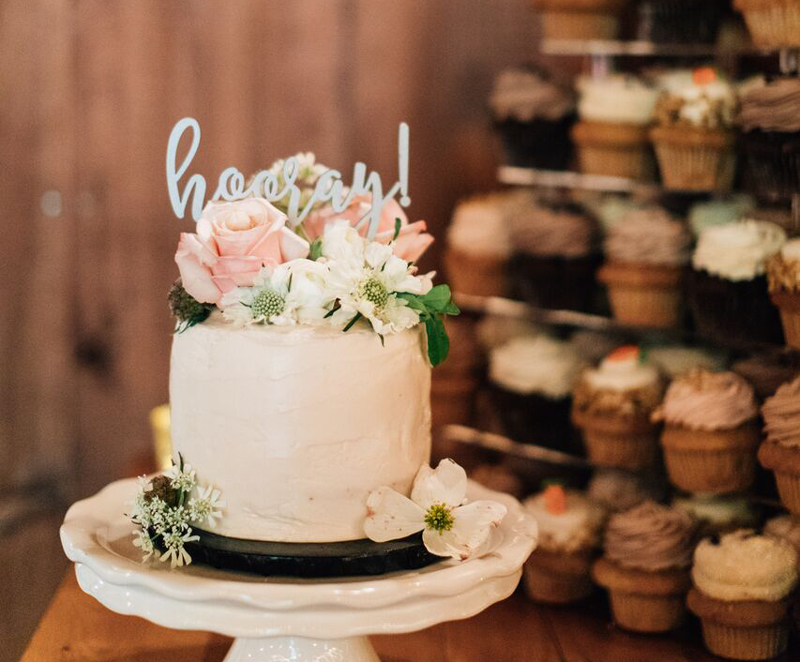 The cake: Vanilla cake layered with hazelnuts, strawberries, and hazelnut filling, frosted in pale, blush strawberry icing, and adorned with fresh flowers.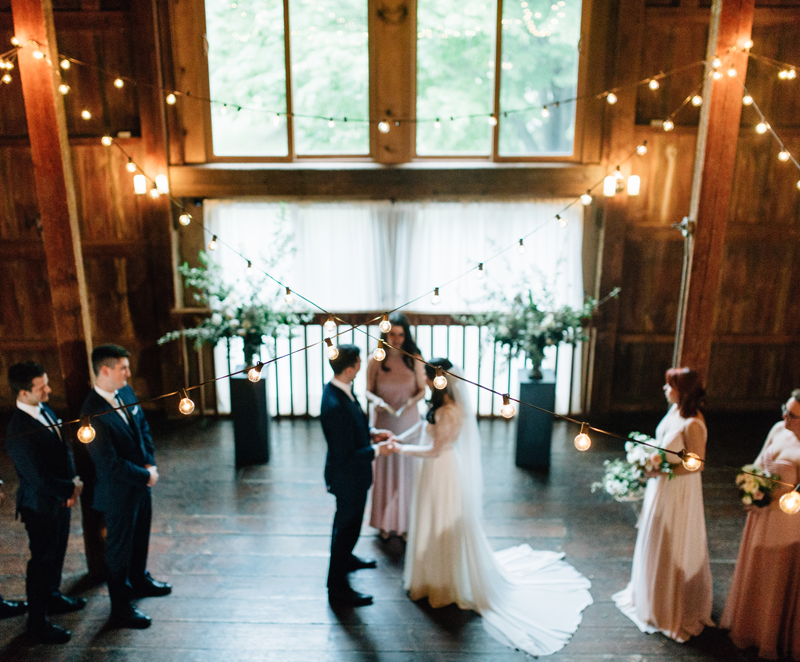 Décor inspo: Highlighting the rustic, natural beauty of the venue's barn-style buildings, the couple kept additional décor minimal, only adding a personal touch with a flourish of flowers and romantic lights.
The wedding song: "This Will be Our Year" by The Zombies
Personal touch: A table displayed photos of the couple throughout their relationship, from awkward high schoolers to sophisticated New Yorkers.
Best wedding gift: A Scanpan griddle is a favorite addition to the couple's kitchen, now frequently used to prepare weekend-morning pancakes.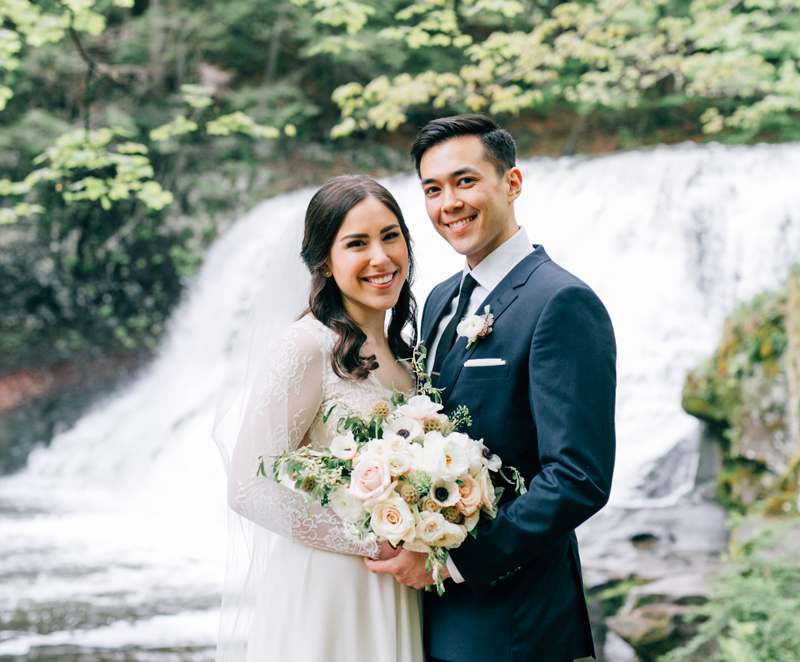 The next day: The newlyweds indulged in a quiet day together, eating leftover wedding cake for breakfast.
The honeymoon: The rainy wedding day was followed by a trip to Hawaii, where the couple enjoyed glorious beaches, watching sea turtles in the wild, and searching for jackfruit.
Want more vegan weddings? Purchase our special wedding issue featuring Cady and Henry's vegan wedding! Check out all of our 2018 vegan wedding couples here, 2017 couples here, our 2016 couples here, and our 2014 couples here!
Maya Gottfried is the author of Vegan Love: Dating and Partnering for the Cruelty-Free Gal, with Fashion, Makeup & Wedding Tips.