Almost instantly, sparks were flying when Clare and Cheryl Madrigal were introduced at a Southern California gay bar. "I fell in love with Cheryl's nerdy, sweet, demeanor," Clare says. "And her dance moves." So it's only fitting that the brides and their guests boogied their way from the ASL-interpreted ceremony to the massive Pride Parade in Washington, DC for their reception. There, they gathered on specially reserved bleachers that offered a perfect view of all the festivities.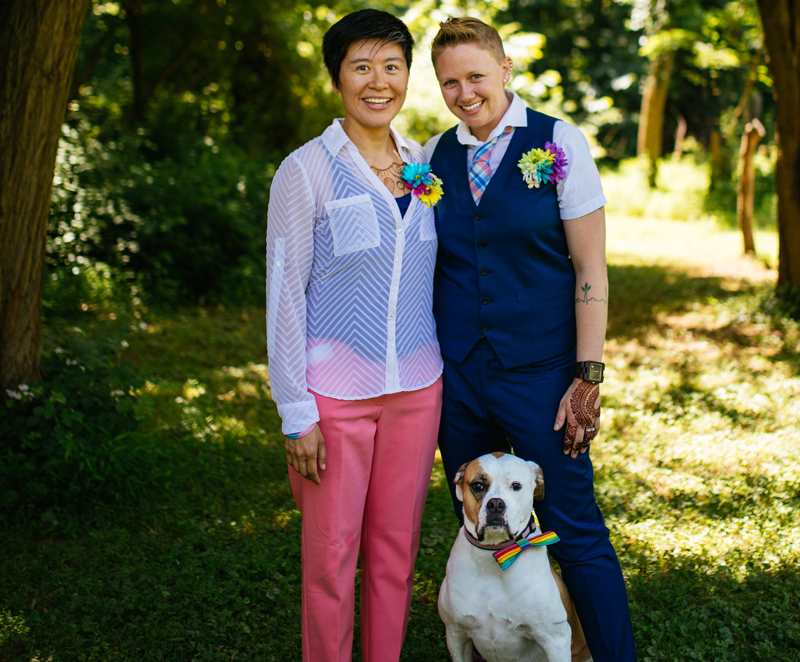 RSVPs: 100
The budget: $10,000
Where they met: Unwittingly employed at the same hospital in Southern California, Nurse Clare and Dr. Cheryl finally crossed paths when introduced at a local bar.
Love story: Clare moved cross-country to Miami for a medical residency, but the long-distance relationship didn't last long. Soon, Cheryl and their dog Pumpkin followed so they could be a family once again.
The proposal: Clare placed a ring on her beloved's finger as Cheryl slept on New Year's Eve. When the clock hit midnight, Cheryl woke up and said, "Yes."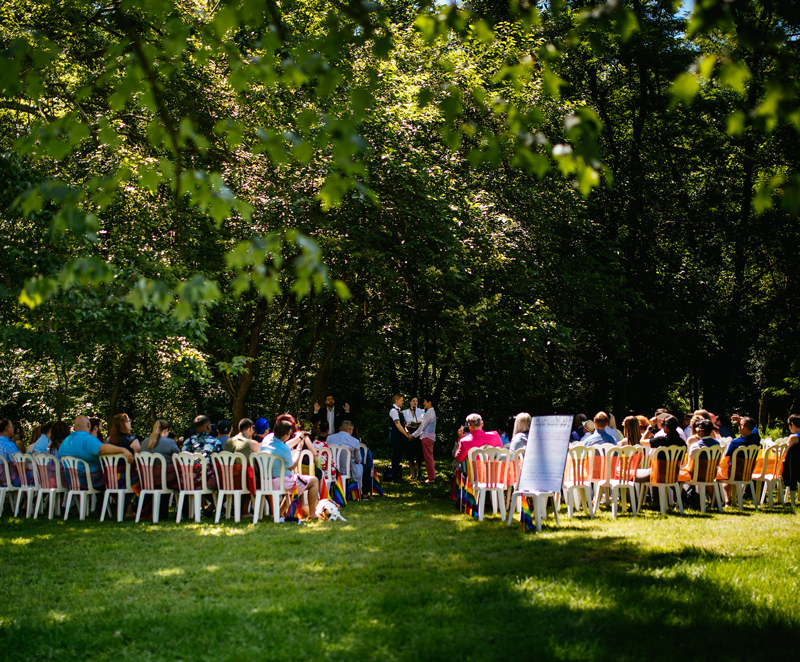 Where they tied the knot: The ceremony and multi-cultural meal were held on a friend's sprawling property in Adelphi, MD, followed by a reception at Washington, DC's Pride Parade.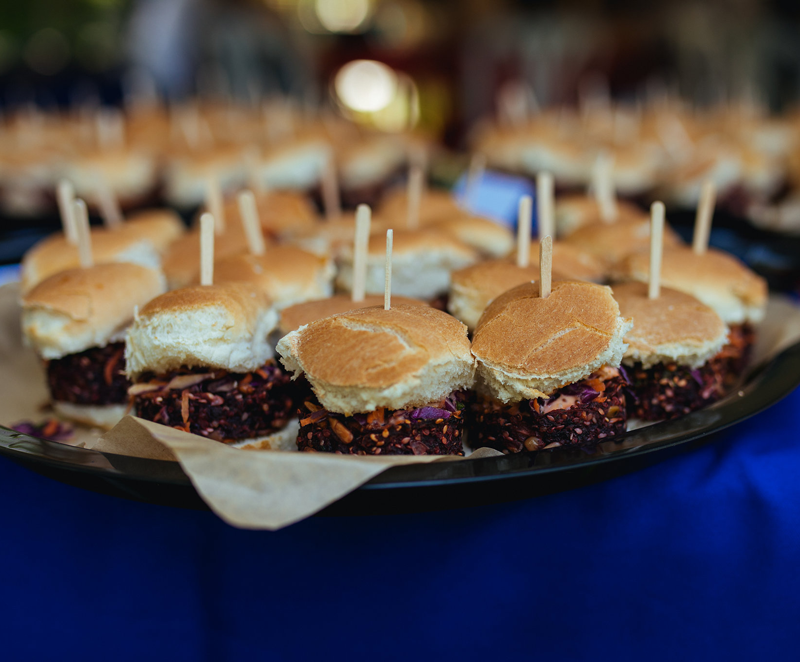 Menu highlights:
Beet burger sliders with Sriracha aioli and Asian slaw
Crispy baked cauliflower wings with a creamy ranch dip
Mai Thai salad with a sweet, peanut dressing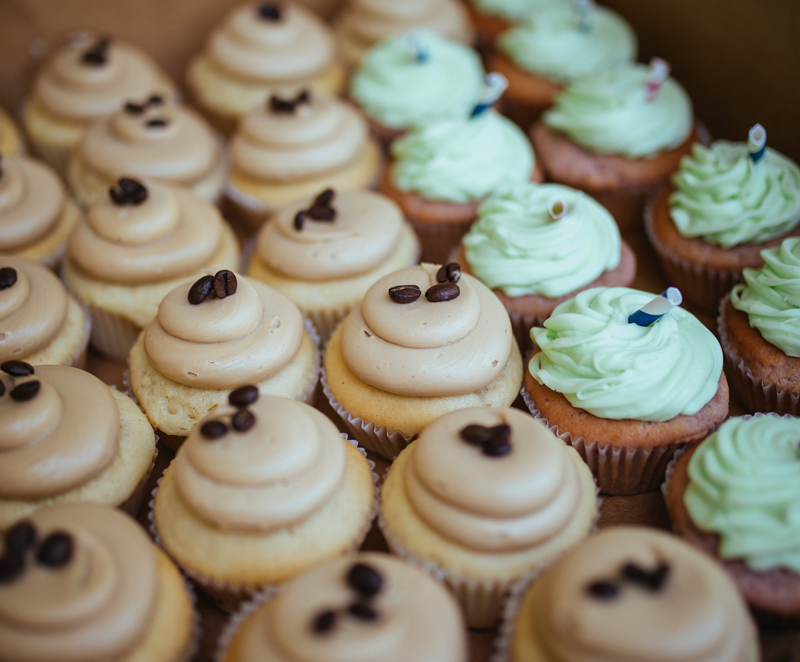 The cake: Mint, almond fudge, peanut butter, strawberry margarita, and vanilla latte cupcakes from Cupcake Wars-winning Sticky Fingers Bakery
Décor inspo: From the lanterns that illuminated their tent to the tropical salad to the unicorn-adorned Porta-Potty on site, no element went without a touch of rainbow.
The wedding song: "She Keeps Me Warm" by Mary Lambert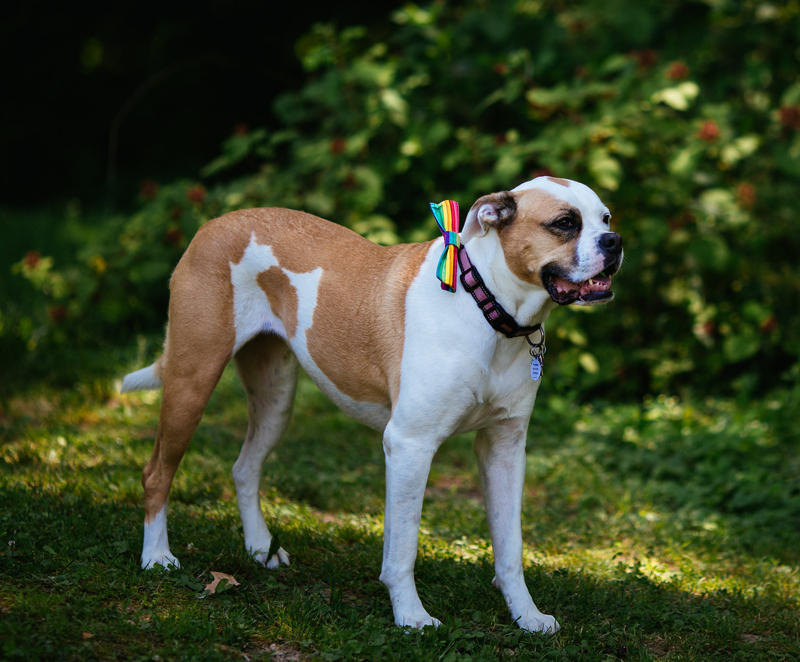 Personal touch: The couple's dog Pumpkin served as ring-bearer, toting the wedding bands on a rainbow pillow crafted by Madrigal.
Best wedding gift: Along with donations to their favorite nonprofit organizations, the couple received a food processor that has completely transformed their at-home cooking routine.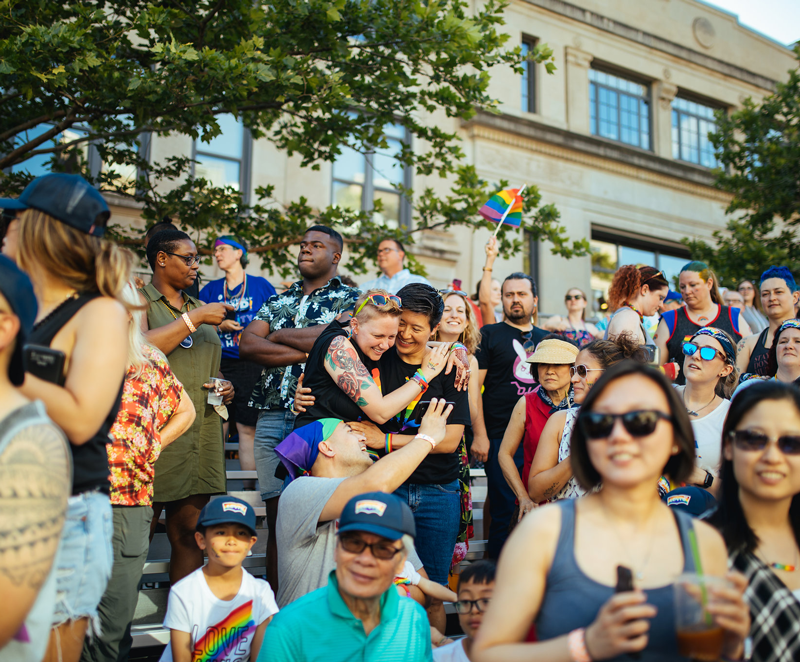 The next day: The duo attended the Equality March for Unity and Pride in DC, then headed to the Pride festival to volunteer at a booth together.
The honeymoon: Clare and Cheryl spent their "agave-moon" in Cancun, Mexico for fun in the sun and lots of oceanside drinks.
Want more vegan weddings? Purchase our special wedding issue featuring Clare and Cheryl's wedding! Check out all of our 2018 vegan wedding couples here, 2017 couples here, our 2016 couples here, and our 2014 couples here!
Maya Gottfried is the author of Vegan Love: Dating and Partnering for the Cruelty-Free Gal, with Fashion, Makeup & Wedding Tips.