Co-creators of the wildly popular The Edgy Veg YouTube channel, Candice Hutchings and James Aita share both a love of haute vegan gastronomy and a self-described mutual weirdness. For the fantastical wedding experience they sought, their intimate affair at a historic Victorian mansion embraced the venue's ornate design. Officiated by a family friend, the ceremony incorporated Arabic, German, and English poetry, the languages of countries from which the couple's families hail. Guests then gathered for an artfully prepared meal that impressed vegans and omnivores alike with background tunes from a romantic French-inspired playlist curated by the couple.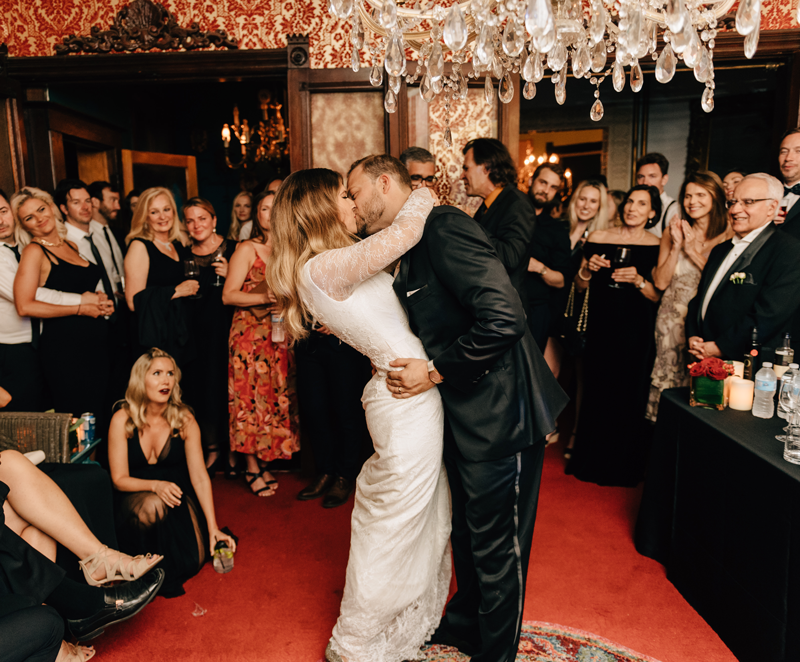 RSVPs: 95
The budget: $25,000
Where they met: The pair first crossed paths at a mutual friend's summer party, where Hutchings was preparing inventive cocktails for guests, leaving a lasting impression on Aita.
Love story: Following that brief party encounter, the pair reconnected two years later when Hutchings sold Aita her tickets to Nevada's Burning Man festival.
The proposal: Coming full circle to their relationship's beginnings, Aita proposed to Hutchings at Burning Man as they watched the stunning desert sunset.
Where they tied the knot: The gorgeous and ornate Darling Mansion, a historic Victorian home in Toronto, ON.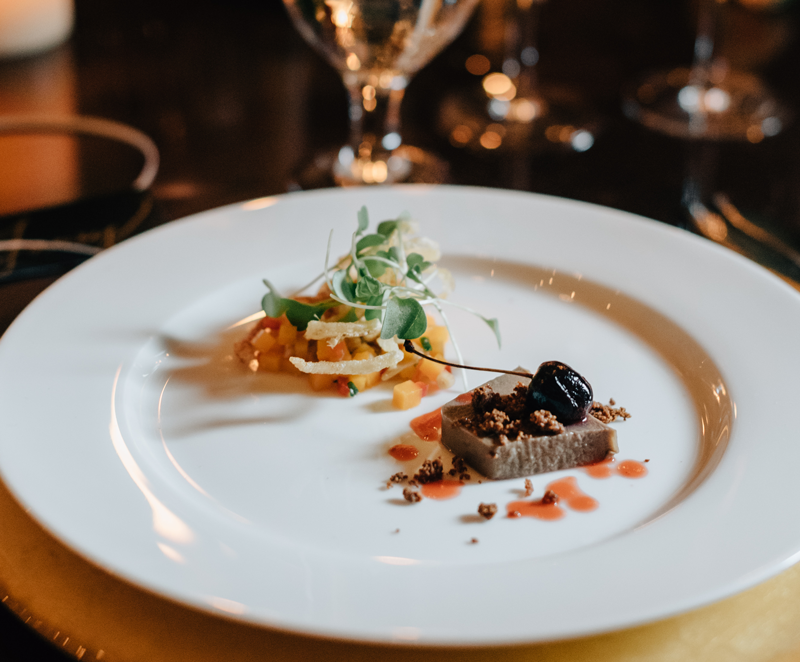 Menu highlights:
• Poached preserved lemon cheese dumplings with vanilla bean-carrot sauce
• Butternut squash-macadamia tartare with mushroom pâté and poached Bing cherries
• Savory éclairs with avocado-lime mousse, cucumber jelly glaze, and toasted sesame seeds
The cake: Chocolate fudge cake with chocolate buttercream filling, cream cheese frosting, and a cascade of edible gold ganache
Décor inspo: The affair was steeped in a European-gothic aesthetic with a romantic-surrealist influence, playing on the Victorian mansion settings ornate details.
The wedding song: The French classic, "La Vie En Rose"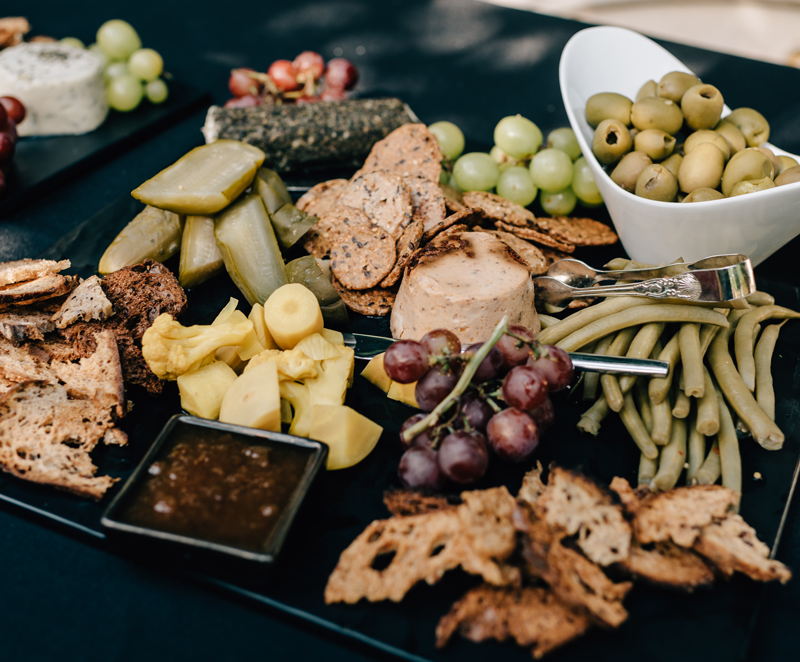 Personal touch: One of the mansion's rooms was playfully re-imagined as a photo booth, with a trunk full of vintage accessories and props for guests to play dress-up.
Best wedding gift: Monetary gifts will help fund an intercontinental honeymoon tour of Europe, the Middle East, and Southeast Asia.
The next day: The couple enjoyed a relaxed brunch with friends before lounging at the Darling Mansion, eating takeout, and sipping champagne.
The honeymoon: In a series of "mini-moons," the newlyweds plan to go globetrotting to visit relatives and explore distant destinations including Morocco, Germany, Paris, and Ireland.
Want more vegan weddings? Purchase our special wedding issue featuring Chelsea and Ace's vegan wedding! Check out all of our 2018 vegan wedding couples here, 2017 couples here, our 2016 couples here, and our 2014 couples here!
Maya Gottfried is the author of Vegan Love: Dating and Partnering for the Cruelty-Free Gal, with Fashion, Makeup & Wedding Tips.