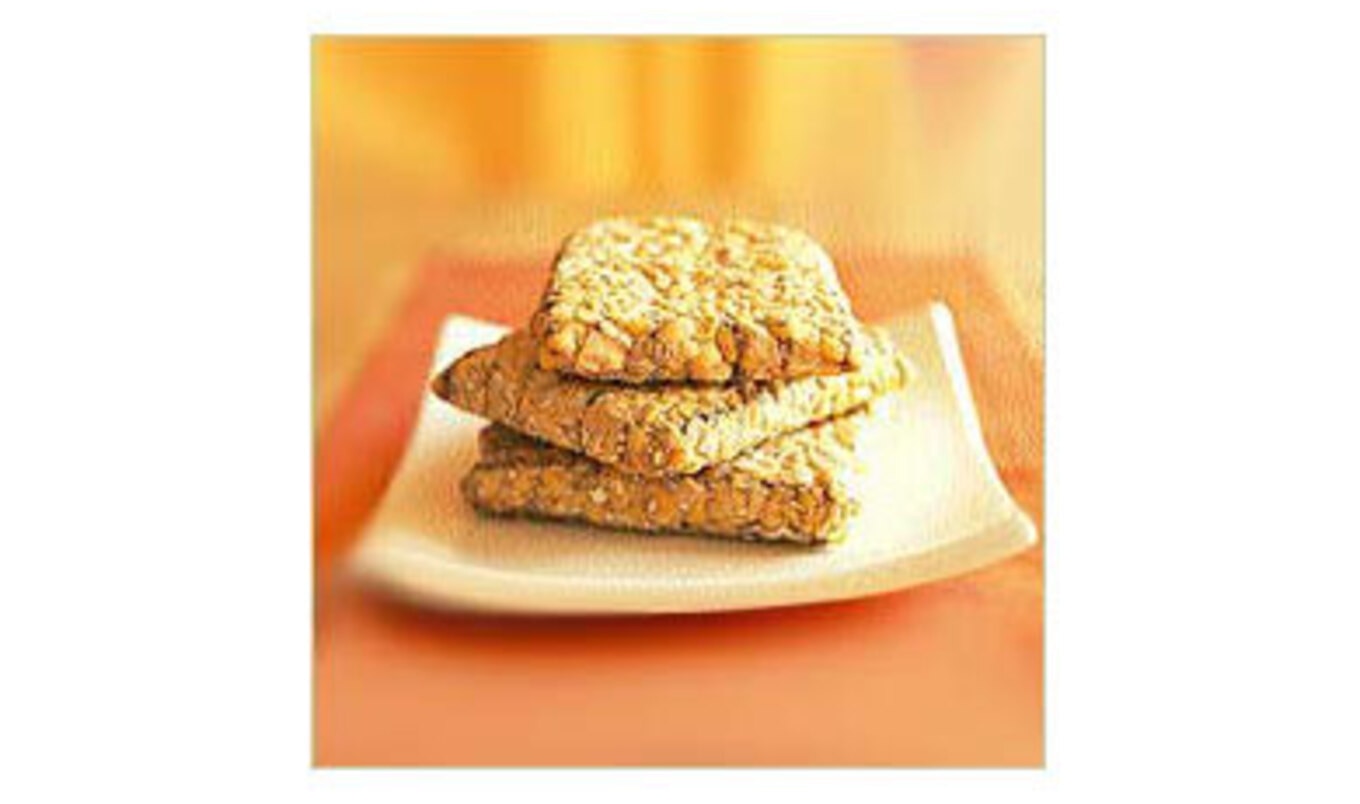 This sweet-and-savory dish banishes your strongest peanut butter cravings.
January 18, 2009
Sometimes, you need peanut butter. When the cravings are so intense that you're likely to take a spoon to the nearest jar, make this incredible coconut-peanut sauce, and keep your dignity intact. Rich, flavorful, and packed with protein, this simmer is sure to satisfy.
Serves 4
What you need:
1 8-ounce package tempeh, cut into 1/2-inch-thick slices
2 tablespoons safflower oil
2 tablespoons tamari, divided
1/3 cup creamy peanut butter
3 scallions, chopped
2 teaspoons ginger, minced
1 teaspoon garlic, minced
1 14-ounce can unsweetened coconut milk
1 tablespoon lime juice
1 teaspoon light brown sugar
1/4 teaspoon cayenne
1/4 cup peanuts, chopped
2 tablespoons cilantro, minced
What you do:
Poach tempeh in a skillet of simmering water for 15 minutes, then drain and set aside.
Heat oil in a skillet over medium-high heat. Add tempeh and 1 tablespoon tamari and cook until browned on all sides. Set aside.
In a food processor, combine the peanut butter, scallions, ginger, garlic, coconut milk, lime juice, brown sugar, cayenne, and remaining tamari. Process until smooth.
Stir peanut sauce into the skillet with the tempeh and simmer until hot and slightly reduced, about 7 to 10 minutes. Serve garnished with peanuts and cilantro.