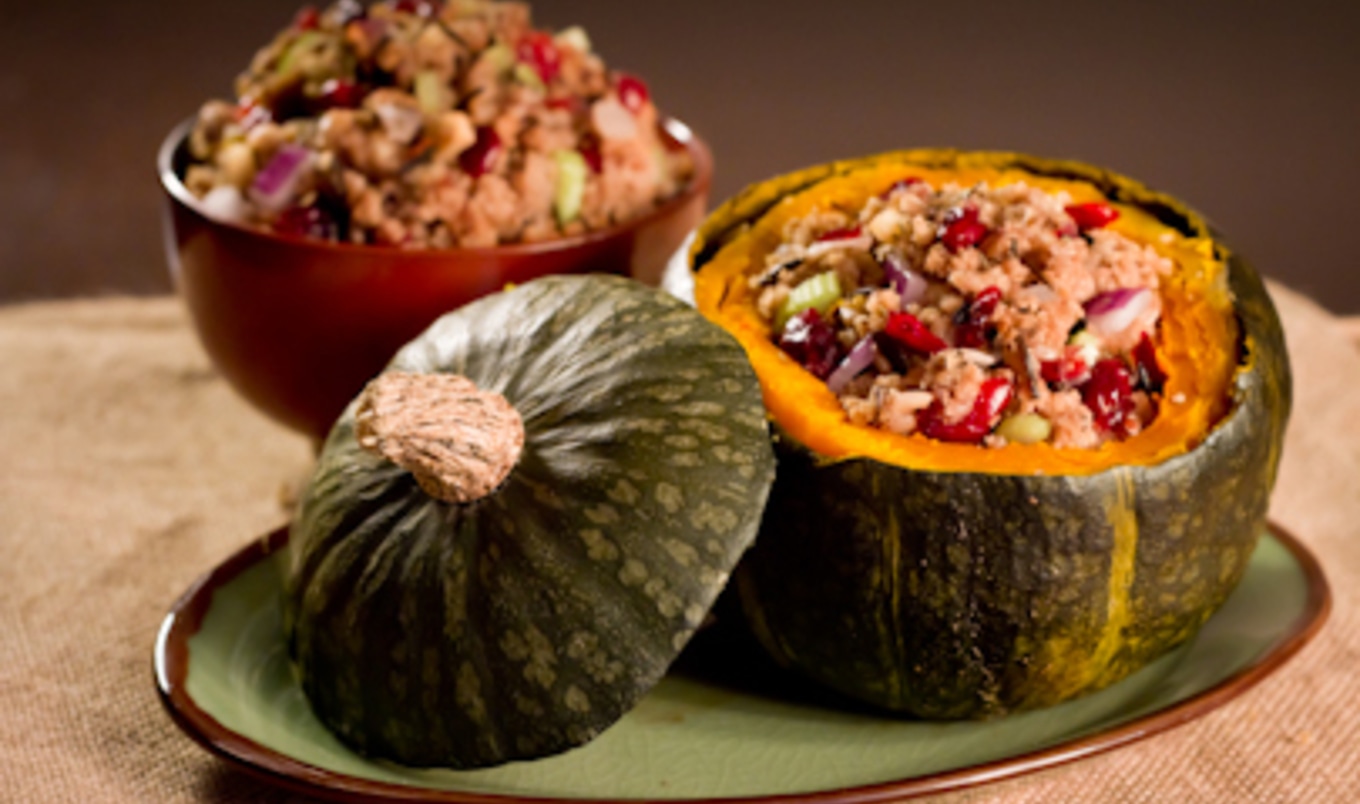 This robust stuffing can be served as is for a side dish, though it's an ideal filling for winter squashes.
November 12, 2009
Serves 6 to 8
What you need:
2-1/2 cups water
2/3 cup uncooked wild rice 
1 vegan bouillon cube 
1-1/2 tablespoons canola oil
1 medium red onion, chopped 
1 large celery stalk, diced 
2 medium apples, peeled and finely diced 
3 cups whole-grain breadcrumbs 
1/3 cup dried cranberries 
1/2 teaspoon seasoned salt
1/4 teaspoon dried thyme 
Freshly ground pepper to taste 
1/2 cup apple juice
What you do:
In a small saucepan over medium heat, bring water to a simmer. Stir in wild rice and bouillon cube, bring to a simmer, then cover and simmer gently until water is absorbed, about 35 minutes.

Preheat oven to 375 degrees. In a medium-sized skillet over medium heat, heat oil. Add onion and celery and sauté until golden brown. In a large mixing bowl, combine onion-celery mixture with cooked wild rice, apples, breadcrumbs, cranberries, salt, thyme, and pepper, and stir to combine. Slowly drizzle in apple juice, stirring constantly, until mixture is evenly moistened.

In a lightly oiled shallow baking pan, transfer mixture and spread evenly in pan. Bake for 20 to 25 minutes, or until well heated through.