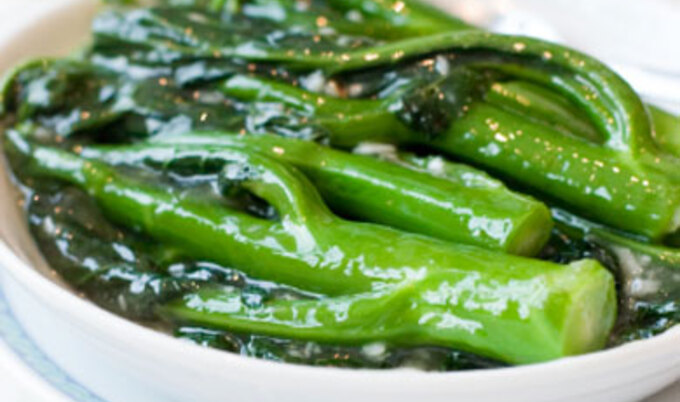 Rapini with Figs
The secret to Italian life is simple, satisfying dishes like this rapini with figs.
Southern Italian cooking often combines bitter greens such as rapini, also known as broccoli rabe, or escarole with dried fruit such as figs or raisins. Serve with rustic bread and a classic Cianti.
Serves 4
What you need:
1 pound rapini or broccoli rabe, trimmed and coarsely chopped
2 tablespoons olive oil
3 garlic cloves, finely minced
1/3 cup fresh or dried figs, coarsely chopped
1/4 cup pine nuts
Salt and freshly ground black pepper
What you do:
Bring a pot salted water to a boil over high heat, add rapini, and boil for 5 minutes. Drain well and set aside.
In a large skillet over medium heat, add olive oil and garlic and cook until fragrant, about 30 seconds. Add figs and pine nuts and cook until pine nuts are lightly toasted, about 1 minute. Stir in reserved rapini and season with salt and pepper to taste. Cook until tender, stirring occasionally, about 5 minutes. Drizzle with a little more olive oil if desired. Serve hot.