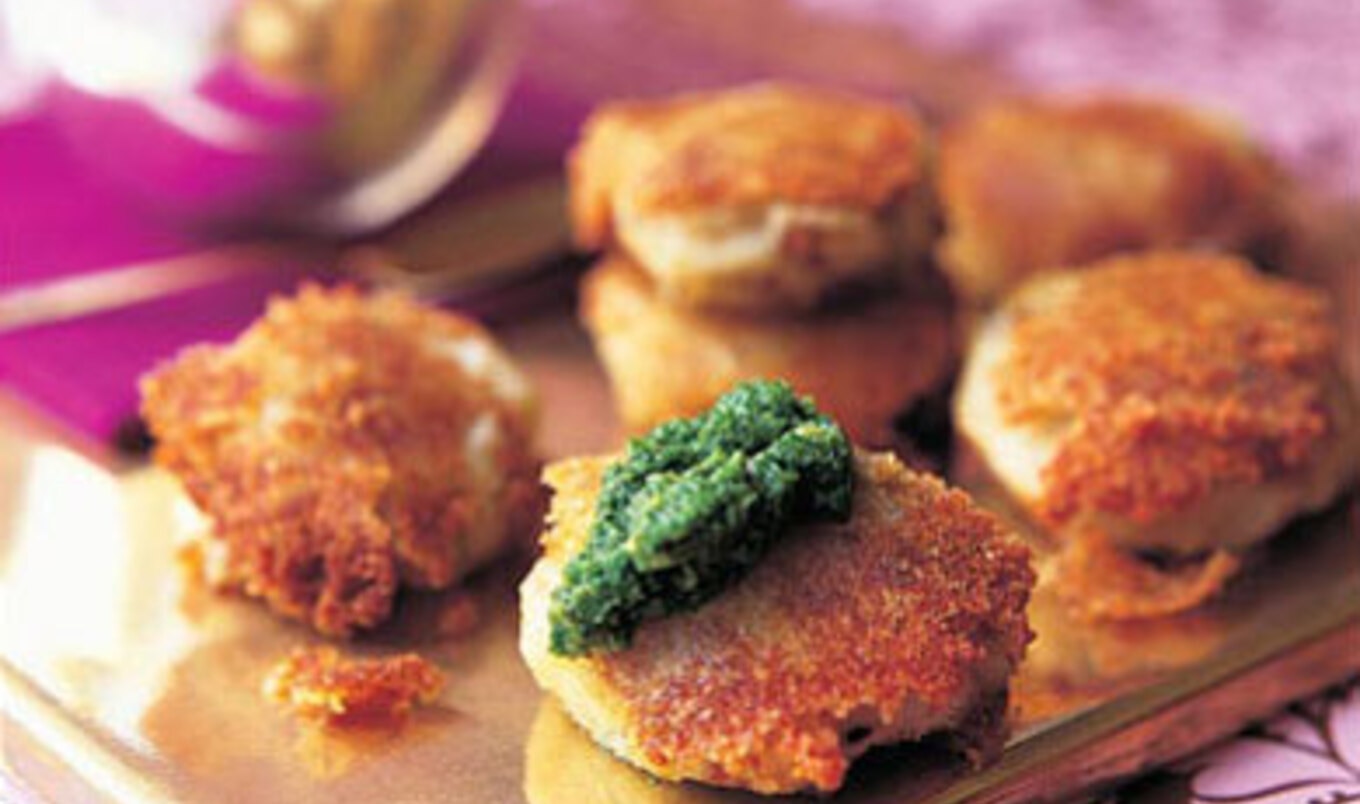 Are these Indian appetizers just about the tastiest patties on the planet?
May 9, 2009
These crispy little patties are pretty much everything you'd ever want from a snack. Warm, savory, and packed with just enough spice, they're easily at the top of our list of "Things we could eat every single day for the rest of our lives." Whether you'll be serving them as part of an Indian buffet complete with samosas, chana masala, dosa, and an array of chutneys, or if you simply want an after-lunch/before-dinner bite, these potato-and-chickpea-based patties are sure to satisfy.
Serves 4
What you need:
1 russet potato, baked
1 15-ounce can chickpeas, drained and rinsed
1 green chile, seeded and minced
1/4 cup cilantro, chopped
1 tablespoon ginger, grated
1 tablespoon fresh lemon juice
1 teaspoon salt
1/4 teaspoon freshly ground black pepper
1/2 teaspoon ground coriander
1/4 teaspoon ground cumin
1/4 cup all-purpose flour
1/4 cup canola oil, for frying
What you do:
In a large bowl, mash potato and chickpeas. Add chile, cilantro, ginger, lemon juice, salt, pepper, coriander, cumin, and flour, and mix well. Use your hands to shape the mixture into small, tight patties.
In a large skillet over medium-high heat, heat oil. Add the patties and cook until both sides are golden brown, turning once. Serve hot.