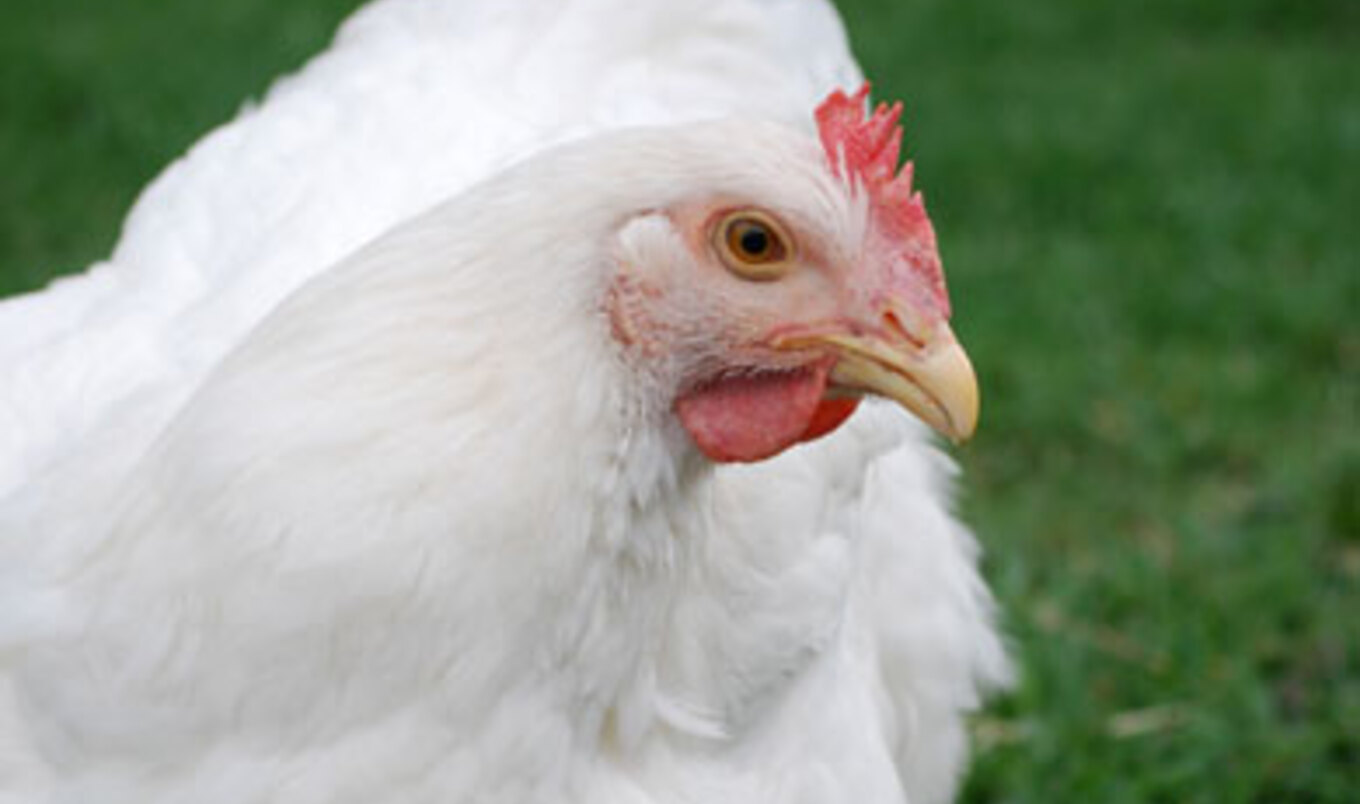 Our weekly feature on animal rescues returns—get to know the personalities at Farm Sanctuary.
July 15, 2009
---
It's time for another round of recent rescues. This week our featured four-legged and feathered friends hail from Farm Sanctuary, which has two locations—one in Watkins Glen, NY, and another in Orland, Calif. One of the many perks of eating a meatless meal is that you can be sure that no cuties like these were harmed in its making.
Gideon the Turkey
Gideon's story: This feathery guy was left to suffer under the sweltering summer sun in a cardboard box with three turkey pals. With no food or water, these baby birds would've succumbed to the heat if it weren't for a kindly couple that took them home and nursed them back to health. Gideon now resides at Farm Sanctuary's California-based shelter.
Favorite food: Grapes! And you can't go wrong with bananas or pumpkins either.
Best buddy: Gobbell, a resident turkey at Farm Sanctuary who showed Gideon the ropes when he first arrived.
Favorite way to show off: Gideon loves to greet and dazzle visitors with his brilliant white plumage.
Ady the Sheep
Ady's story: Wendy, Ady's mother, was rescued from a muddy roadside ditch in Sacramento and was in desperate need of medical attention when she arrived at Farm Sanctuary's California shelter—she survived her ordeal and gave birth to not one, but two beautiful baby sheep: Colvin and Ady. Poor Ady didn't arrive in the best of health either—he showed signs of respiratory distress and impaired mobility. Despite his rough start, Ady has recovered and is livin' it up on the farm.
Best buddy: Colvin, Ady's twin brother.
Ady's heroes: The folks at the University of California, Davis Veterinary Hospital for Animals who supplied Ady with lifesaving oxygen and antibiotic treatments.
Favorite place to sleep: On a big heapin' bed of straw.
The Doctor
The Doctor's story: This little pig was one of the most injured animals rescued from the Iowa floods last summer. Trapped on a levee for weeks without food or clean water, the doctor's sensitive skin was burned by the scorching sun and he suffered from pneumonia. Tended to by Farm Sanctuary National Shelter Director Susie Coston, The Doctor has made a full recovery.
How The Doctor got his name: During Farm Sanctuary's search-and-rescue operation in Iowa, Susie recalls one little pig who would put his head on her shoulder and talk while she was caring for the other pigs. It was if he was giving her directions on how to treat them. She asked him, "What are you? A doctor?" And the rest is history.
Best buddy: Susie Coston. The Doctor likes to plop his 350-pound frame in Susie's lap whenever she comes to visit.
Boba the Chicken
Boba's story: Two young sisters found Boba (pictured above) nesting under a bush … in Manhattan's Fort Tryon Park! The girls and their family knew they could not accommodate Boba in their Big Apple walk-up, no matter how cuddly she was, and allowed Farm Sanctuary to take the feathered fugitive in. Boba now resides in their New York shelter.
Boba's new family: A flock of about 50 other rescued chickens.
Favorite activity: Taking a nice, long and relaxing sunbath.
Need more cute? Check out the recent rescues at Pigs Peace, Animal Acres, Animal Place, and Woodstock Farm Animal Sanctuary.