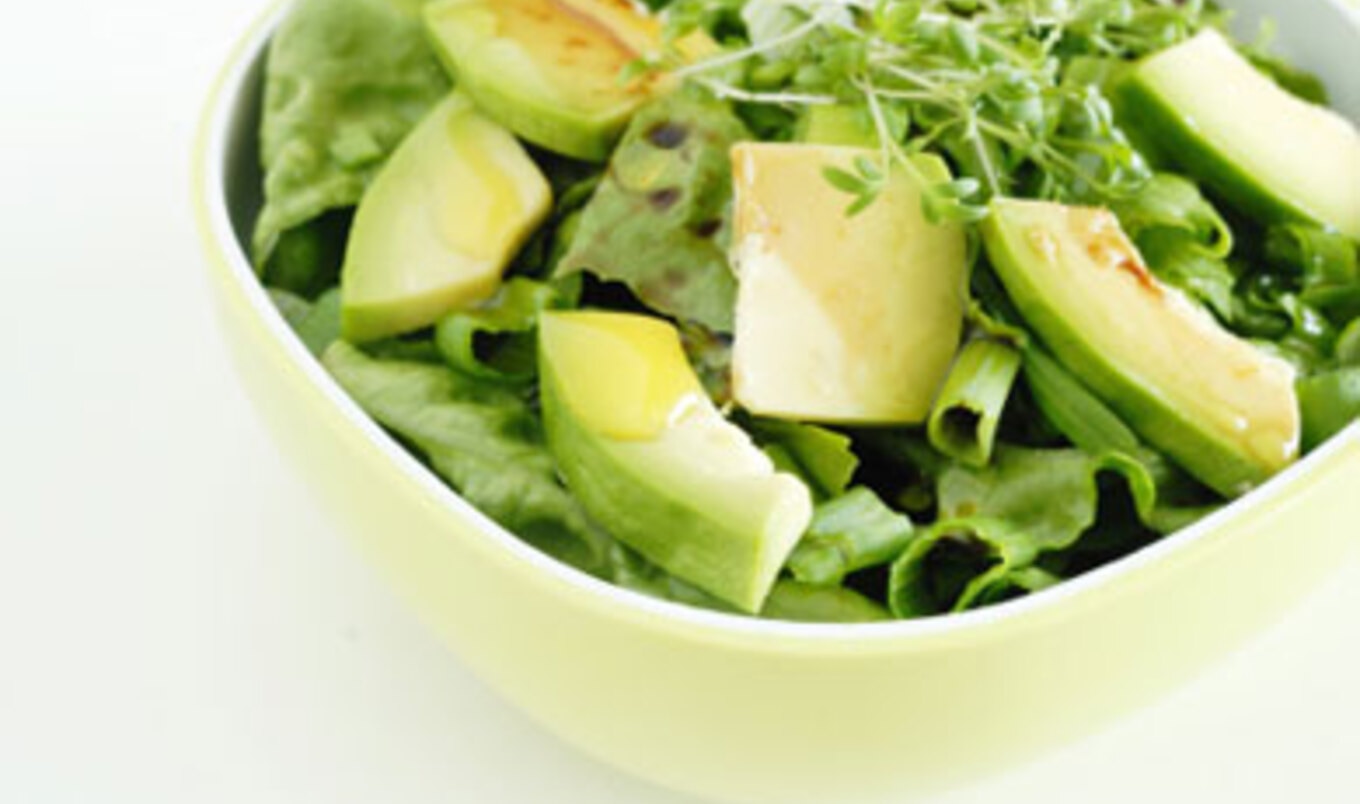 Light, refreshing, and flavorful, this salad packs plenty of nutrients on your plate.
January 31, 2010
Looking for a healthy dinner that doesn't take hours to prepare? We love this simple winter salad that boasts the benefits of greens, fruit, and nuts, all in a lightly tangy dressing. Feel free to customize your creation with other nuts or dried fruit, or substitute romaine for the spinach for a lighter version.
Serves 4
What You Need for the Salad:
5 to 6 cups fresh baby spinach 
1⁄2 cup fennel, thinly sliced (remove stalks and tough core, and trim outer layer) 
1⁄4 cup green onions, thinly sliced 
2 tablespoons dried cranberries
1/2 avocado, chopped
1⁄4 cup walnuts, toasted
What You Need for the Dressing:
1/4 cup apple cider vinegar 
3 to 4 tablespoons agave nectar 
1 teaspoon mild Dijon mustard 
1/4 teaspoon ground cumin 
Few pinches of cinnamon 
1⁄2 teaspoon sea salt 
1⁄4 to1⁄3 cup walnut oil (or safflower or canola)
What you do:
In a blender, combine all dressing ingredients except the oil. While continuing to blend, slowly drizzle in oil (start with 1⁄4 cup, then adjust to taste).
In a large bowl, combine salad ingredients and toss with several tablespoons of the vinaigrette.