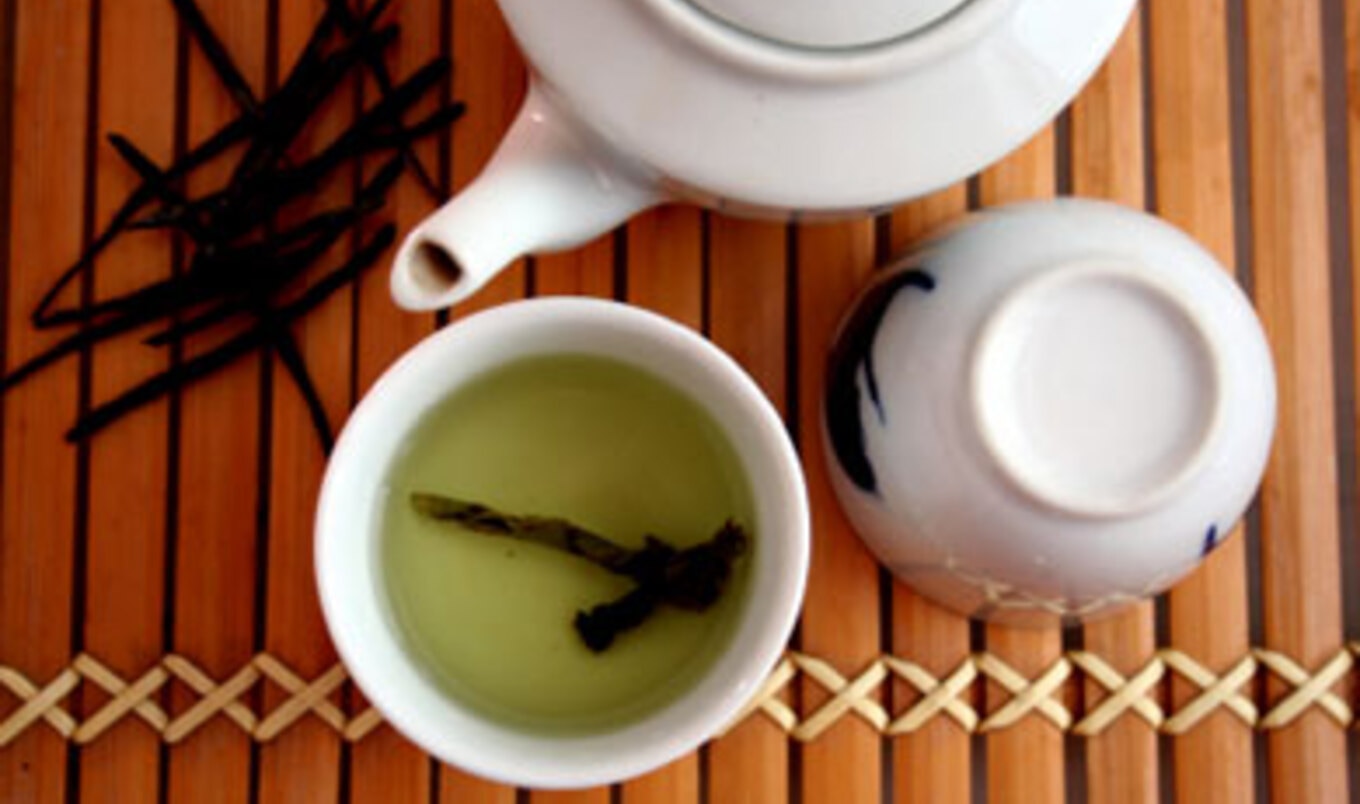 Host a tea party at home with our three examples of ways to steep you and your guests in the tea tradition.
February 27, 2010
---
I have a confession to make that may result in my expulsion from American culture. I have never had a cup of coffee. Ever. I have been a tea drinker all my life, and my interest in tea borders on obsession. Preparing tea for guests is a ritual that spans thousands of year around the globe, and I can't think of a better way to fend off any lingering flu bugs or welcome the first signs of spring than to create a celebration centered around this healthful, ancient beverage.
Relaxing Ritual
Weave into your celebration the four principles of the centuries-old Japanese Tea Ceremony: harmony (between humans and nature), respect (for others), purity (of mind and heart), and tranquility. Carefully choose the flowers, vase, and tea wares for the event, light a fire, and make a point to be thoroughly present as you enjoy the company of your guests.
Suggested Menu: My favorite Japanese teas are Kukicha, Genmaicha, and Hojicha, any of which would complement sushi, miso soup, edamame, rice crackers, and wasabi peas.
Elemental Entertaining
In Chinese culture, tea is regarded as one of the "seven daily necessities," and drinking it reflects their harmony with nature. Incorporate the five elements of Chinese philosophy into your evening by including wood (plant a tree together), earth (use clay pots), fire (light candles), metal (hang wind chimes), and water (treat everyone to their own foot-soaking tub).
Suggested Menu: Serve Chinese teas—my favorites include Dragon Well, Silver Needle, and Jasmine—with pot stickers, spring rolls, scallion pancakes, and tofu stir-fry.
Sophisticated Soirée
Iron your doilies and break out your tea cozies to create a traditional British Afternoon Tea. Adorn your table with porcelain, silver and linens, and provide a tray full of non-dairy milk, sugar cubes, jam, and lemon slices. Provide soft music and prepare to giggle like girls. Hats and gloves are optional.
Suggested Menu: English Breakfast, Orange Pekoe, and Darjeeling teas are all customary, along with sandwiches, scones, cakes, and pastries.
Tea Temperatures
Black Tea: Heat water to 212 degrees and steep for three to five minutes.
Oolong Tea: Heat water to 200 degrees and steep for four minutes.
Green Tea: Heat water to 185 degrees and steep for two to three minutes.
White Tea: Heat water to 175 degrees and steep for one to two minutes.