News
4 Green, Eco-Friendly Spring Getaways
Itching to use your 2010 vacation days? Plan an eco-friendly spring break to one of these green cities.
March 14, 2010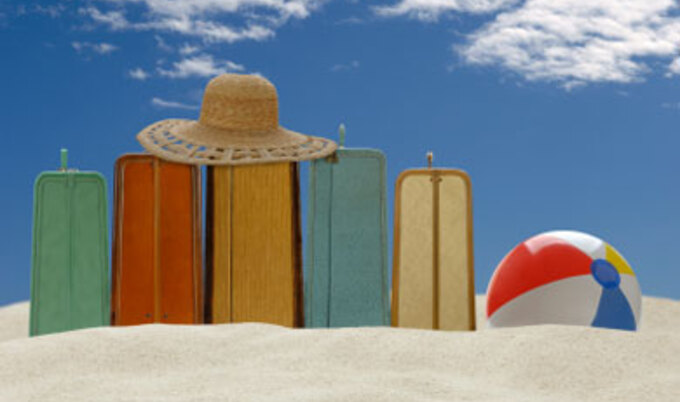 In our March+April issue, VN shares the very best of green living, including an investigation into the environmental impact of eco-tourism. Now that you're armed with the know-how to leave a lighter carbon footprint, consider traveling to one of these four green global hotspots for an eco-friendly spring break getaway.
1. Amsterdam
Cars, trucks, and buses are conspicuously absent in Amsterdam, because in this Dutch city the bicycle rules. A staggering 25 percent of Amsterdam residents always commute by bike on 250 miles of bike paths. About $31 million a year is spent for cycling infrastructure, some of it allocated to new parking garages for thousands of bicycles. Meanwhile, car parking in the city has been reduced by more than half, and speed limits have been lowered in many places to 18 mph. If a car is needed, there is a "car dating service" called Greenwheels that lets locals share community cars for a small monthly fee. Living in a small country with such a dense population has taught the Dutch to be expert recyclers. A number of programs surpass the usual recycling systems to include clothing, and shoes and chemical waste. To deter unnecessary consumerism, if residents buy a new electrical appliance, they are dinged with a fee to remove the old one.
2. Chicago
Mayor Richard Daley is ambitious, powerful, competitive, and, lucky for Chicagoans, pretty green. He wants Chicago to be known as the greenest city in America, and seems unstoppable when it comes to planting trees-half a million in 2006-to beautify the city and provide much-needed oxygen and shade. He's on a roll with greening city rooftops (3 million square feet) to conserve energy, filter rainwater, and buffer intense summertime heat. Daley's Environmental Action Agenda replaced more than 100 city vehicles with hybrids and installed more than 12,000 bike racks around the city, as cycling has become one of the most common methods of transportation, along with Chicago's well-traveled transit system.
3. Curitiba
Author of Urban Acupuncture and perhaps the world's most advanced practitioner of green city design, architect and former mayor of Curitiba, Jaime Lerner, transformed his city in southern Brazil over three decades into what is now hailed as "one of the greenest cities in the world." With the population exploding and pollution on the rise, Lerner built parks and created lakes to ease flooding and closed the main street to traffic, turning it into a pedestrian-only plaza. Curitiba is now defined by its cobbled squares where people mingle and stroll with barely a car in sight. Entire roads, highways, and lanes have been allocated exclusively for buses to increase efficiency, and an affordable flat-rate fee was put into effect so that poorer people living in outlying areas could get around. The system is so efficient that even those who can afford to drive prefer to take public transit.
4. Singapore
This densely populated island city-state in Southeast Asia was early to the table on environmental policy and has since become a global inspiration. Singapore's Ministry of the Environment and Water Resources, established in 1972, aimed to achieve environmental sustainability for the long term. Proposals for radical new policies include having cars fitted with satellite tracking meters and charging drivers a per-mile fee to reduce traffic and encourage use of the city's transit system. The Singapore Building and Construction Authority launched a Green Mark Scheme in 2005 similar to the LEED (Leadership in Energy and Environmental Design) Rating System in the US. Known now as the "Garden City of the East" after four decades of greening, the city gets 20 to 30 percent of its water supply from rainwater. In 1963, former Prime Minister Lee Kuan Yew launched a Tree Planting Campaign in Singapore, sparking a tropical oasis that includes extensive parkland, natural wildlife habitat, shaded roadways, and garden rooftops.