News
Baby Cows Need Homes
Animal shelter Farm Sanctuary seeks compassionate, vegetarian farm to adopt neglected, rescued calves.
June 16, 2010
---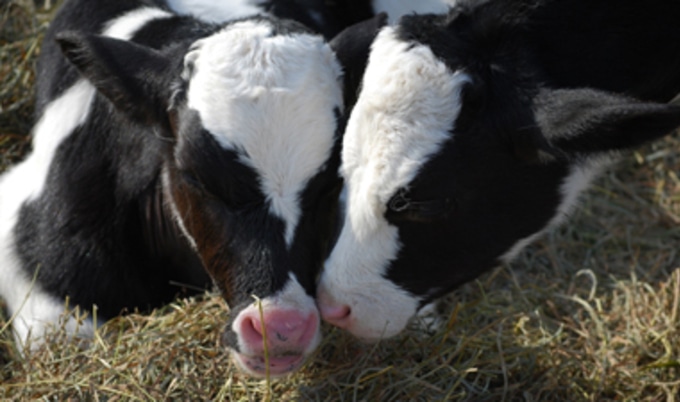 Currently, Farm Sanctuary officials from its Watkins Glen, NY, farm are working to find permanent homes for six rescued calves. Farm Sanctuary team members rescued the neglected, near-death baby cows in March from a factory farm, and the shelter has slowly nursed the calves back to health. With renewed spirits, young Sasha, Jasper, Fillipe, Teddy, Vito, and Clancy now need a permanent, loving farm to adopt them into its family. Farm Sanctuary is working with Farm Animal Adoption Network to locate an ethical vegetarian farm for the calves to call home. Interested applicants can submit an adoption request form online.
Photo courtesy of Farm Sanctuary.