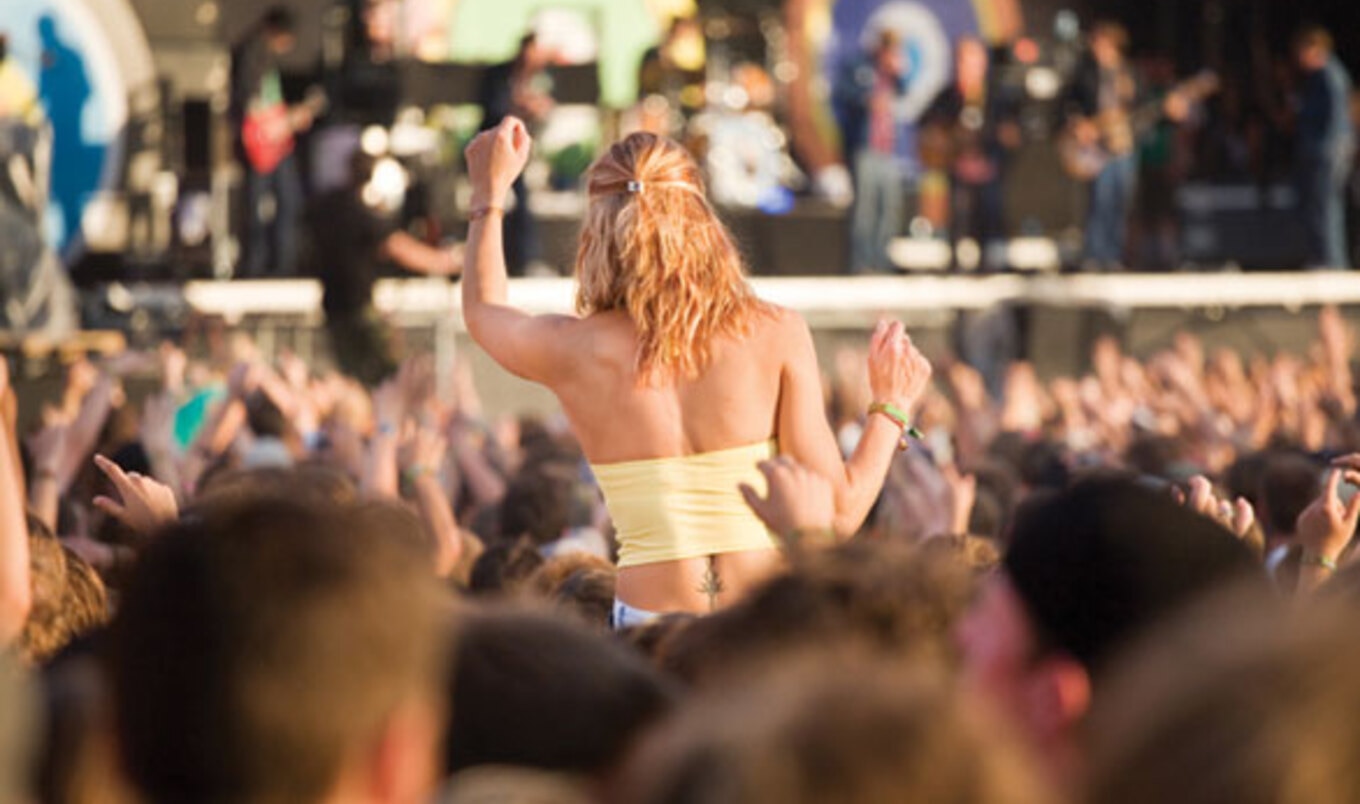 With a new record and tour on the horizon, Maroon 5 bassist Mickey Madden talks vegan eats, ethics, and entertainment with VN.
August 8, 2010
---
Since breaking onto the Billboard charts in 2003 with their top 10 hit "Harder to Breathe," Maroon 5 has been a rock-and-roll force to be reckoned with. Bassist Mickey Madden has been with the band since the beginning, when he founded an early incarnation of the group with friends Adam Levine and Jesse Carmichael in high school. Today, Maroon 5 is as popular as ever, with fans across the world clamoring for the September 21 release of the band's latest album, Hands All Over. While the past 10 years have seen Maroon 5's rise to international fame and success, they have also marked Madden's first decade of veganism. The plant-based bassist recently talked with VN about the group's latest album, how to find vegan food on the road, and why he doesn't eat animals.
VegNews: What's your favorite part of being vegan?
Mickey Madden: I'm a really big lover of animals, and, at the risk of sounding like a total hippie, I do feel more connected to the world at large and to animals.

VN: What sparked your transition to veganism?
MM: It's been almost 10 years since I went vegan, so at this point it's such a part of my life that it's hard to remember living otherwise. I sort of gave up animal products incrementally. I gave up eating [some] animals when I was in high school, and then slowly whittled away the rest of the meat that I was eating, and then dairy. I think the conscious choice to actually become vegan came about 10 years ago with a little bit of education on my part and sort of the main texts of the movement, [the works of] Peter Singer and Eric Schlosser.

VN: How does the rest of the band respond to your veganism?
MM: We're all extremely health-conscious and everyone is really vegan-friendly. Adam [Levine], the singer in the band, in particular will eat, I'd say, about 85-percent vegan for health reasons. All the band members are meat-eaters, but they're not close-minded and [they] understand the principles of veganism. It makes a big difference. It's so strange, I obviously have reasons that relate to the world at large for my veganism, but it's so much a personal choice and a matter of personal preference that I've never understood the reaction to it that some people have.

VN: What are your go-to foods when touring?
MM: Initially when we were on tour, it was a much more difficult landscape. Los Angeles, where we're from, is a very veg-friendly city and always has been, so it's an easy place to make that transition [to veganism]. I'm a lover of food too, so whatever sort of restrictions I put on myself I still was able to enjoy the gamut of food. That made it a little bit easier, but being on tour was difficult at first because a lot of the food we could afford was unhealthy, a lot of junk food. As time went on, we found certain places that were really vegan-friendly. It was a lot of ethnic food, such as Asian and Indian food. College towns also always seem to have something veggie-friendly.

VN: Maroon 5 is about to tour in support of your latest album, Hands All Over. Are you excited to hit the road?
MM: We just left for our next tour and the new album is coming out on September 21. It feels really good to be back on tour because we haven't been out for a while. We finished touring for our second record at the end of 2008, and since then we've mostly been home writing. Then we went to Europe to record the album. We're very excited to present new songs and we've reworked a lot of our old material and it's just nice. We enjoy touring. When you're home and in writing-and-recording mode you sort of forget what the point of it is, which is to reach and communicate with people through the songs.

VN: How easy was it to eat vegan while recording in Switzerland?
MM: I was extremely fortunate in working with a producer who had been a raw vegan for a long time. So he was very dialed-in [to local restaurants] and ordered off-menu, so I followed his lead. Being able to shop for groceries makes a big difference, which initially made being on tour harder. Living in Switzerland for a couple of months I managed pretty well, shopping and cooking for myself.