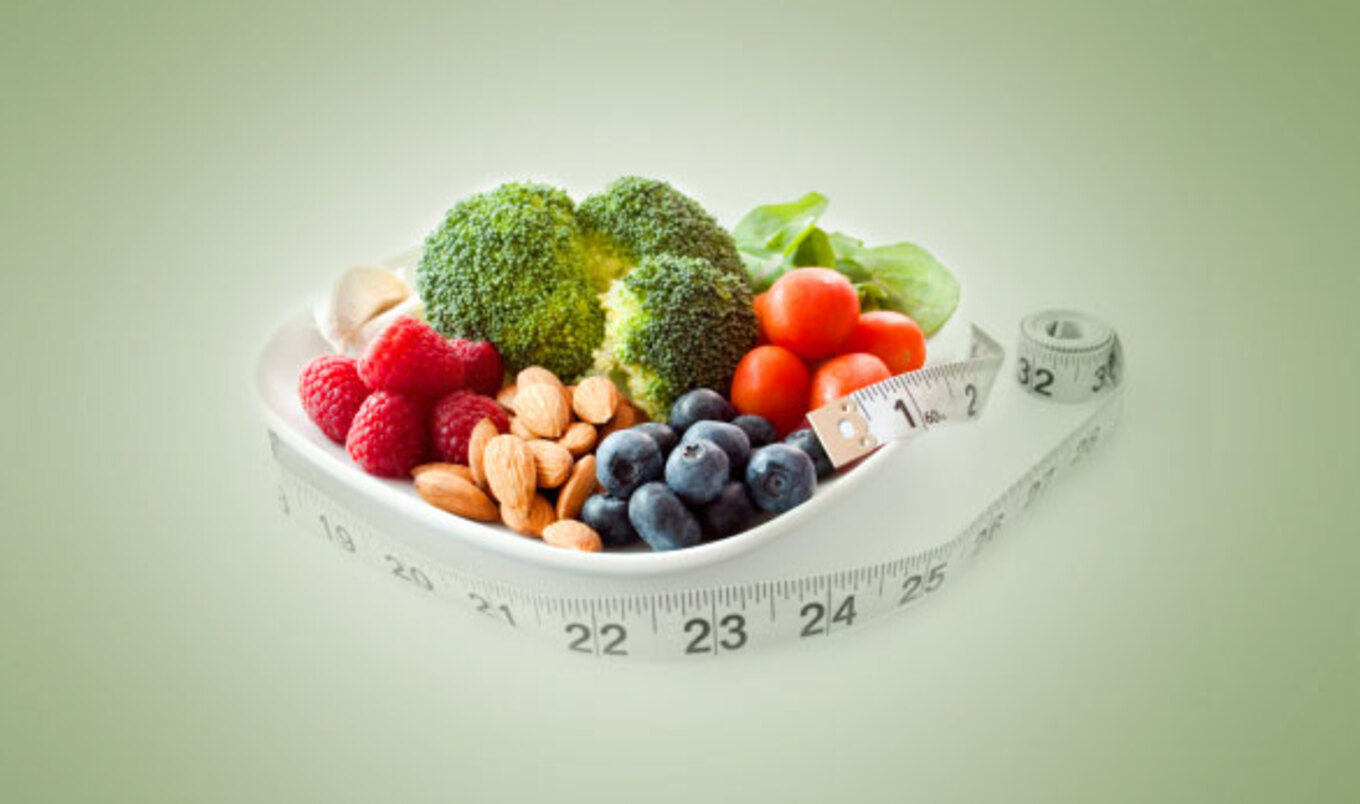 Located within lunging distance of health clubs, two trendy eateries offer food to fuel any workout.
January 5, 2011
---
What's better than enjoying one rewarding aspect of life? Enjoying two, of course! The combination of delicious food and a satisfying workout inspires these two eateries, which all just so happen to be located a hop, skip, and a jump (rope) from the doors of a gym. From organic offerings to multi-course raw feasts, this trio of restaurants poses a new question of the ages: What happened first, the incredible meal or the intense workout?

Bliss in British Columbia
Radha Yoga & Eatery
Ascend Radha's staircase entrance off unassuming Main Street in Vancouver's downtown eastside, and you'll be drawn into the dazzling serenity and aroma of Radha Yoga & Eatery, a yoga studio by day and vegan restaurant by night. The room features an attractive bar, local art, a stage for the occasional event or concert, and tasteful décor—all constructed with the environment in mind. In 2009, Radha closed its doors for several months to undergo green renovations that include an air-source heat pump, solar light tubes, LED and fluorescent dimmable lights, and a green roof. Continuing the eco-conscious theme, Radha sources as many of its ingredients as possible from local organic farms that then become the inspiration for its rotating menus. Remove all the tables, and you have what is possibly one of the most stunning studios in yoga-crazy Vancouver.
Though it's easy to be distracted by Radha's tempting food menus, the restaurant and yoga studio are in operation as a non-profit organization, and Radha offers reflective and gentle styles of yoga to build your appetite mindfully. The classes are all available in a community-driven "pay-as-you-can" philosophy, with your usual hatha yoga classes on the schedule among more esoteric classes such as dream yoga, kundalini, and "Hidden Language Hatha Yoga." Also spreading word of the plant-based diet are Radha's regular cooking classes, which offer everything from fermented foods and beverages, Indian cooking, and seasonal soups, to alternative baking, canapés, and hors d'oeuvres.
The yoga studio environment need not deter diners who are skeptical about outright yogic dogma. There are no guidelines condemning the consumption of alcohol (Radha offers a full wine and beer list focused on organic selections, as well as unique cocktails made from unconventional ingredients such as fresh juices and housemade kombucha) nor the consumption of garlic and onions. The way to get the most out of Radha's various options is through the $29.50 three-course tasting menu, which, in terms of value, puts the typical set menus at other locavore restaurants to shame.
Appetizers such as sunchoke and artichoke blinis with Brussels sprouts sauté and an apple-wine reduction, warm roasted crimini mushroom and beet salad over kale and chard, and a raw cashew cheese plate served with seed crackers welcome you into the space while you ponder your entrée selection and soak in the atmosphere. For the second course, the a la carte menu offers a quinoa-nut burger, kamut pizza with seasonal pesto and toppings, a raw-food special of the day, and a nourishing grain bowl. The winter menu features a Tuscan Bean Stew with rosemary, thyme, and roasted vegetables, Butternut Agnolotti pasta filled with butternut squash and hazelnut filling and a garlic-sage aioli, and Lapsang Portobello—mushrooms marinated in pine-smoked tea, served with a red quinoa and cranberry pilaf with root vegetables and sautéed greens. These classy offerings double as works of art that will warm omnivores to the idea of going veg.
If you haven't been convinced by the savory delicacies, consider the patriotic Canadian Baklava (spelt phyllo pastry layered with maple syrup and hazelnut filling), raw chocolate torte (rich and dense chocolate ganache with a nut and seed crust and a berry coulis), or apple crumble (cinnamon- and nutmeg-spiced filling topped with oat and nut crust, served with vanilla ice cream). For post-dessert libations, Radha recommends Liquid Raspberry Heaven, organic and vegan raspberry liqueur made by the local Elephant Island winery in Naramata Beach, BC.
For those on a budget looking for a warming bowl of food and as a nod from Radha to the less-affluent downtown eastside, the menu includes a pay-what-you-can Community Dhal—spicy and hearty red lentil soup that doesn't taste like financial compromise. Committed to the environment, community, health, and producing upscale vegan food, Radha offers a perfect blend of food and fitness. —GP

Big Apple Bites
Terri
Could 620 square feet of prime New York real estate be transformed into a mecca of vegan goodness? The answer is undoubtedly absolutely. Terri, an all-vegan restaurant located the heart of Chelsea, proves you need not possess a big space to provide your guests with big flavor. With menu offerings such as a Bacon Cheddar Chicken Ranch sandwich, Chickpea "Tuna" Melt, and Caesar Salad, this little restaurant-that-could is the perfect place for a satisfying, on-the-go meal. What's more, with gluten-free bread and tortillas available by request, even the gluten-intolerant among us have a place to call home.
But Terri isn't exclusively for fans of vegan comfort food. Located next to the New York Health and Racquet Club, this haven of herbivore happiness offers plenty of healthy fare fit for even the most fanatical workout lover. With fewer than 250 calories, the Green Power Smoothie—consisting of kale, pear, banana, almond butter, and your choice of either soy or almond milk—is a great way to get your greens while refueling after a strenuous workout. Oh, and it's also decidedly delicious.
Craving something mightier than a power smoothie? For some hearty, low-fat plant-based protein, try the meatball sub with marinara sauce and Daiya cheese. Each homemade meatball contains less than one gram of fat and will leave you fully satisfied without the usual after-effect stomachache of an overloaded sub.
Prices at Terri are low to help further its mission of making vegan food accessible. "I wanted to create a restaurant that made it possible for everyone to have access to vegan options," reveals Terri Co-owner Craig Cochran. With sandwiches and wraps averaging $8 and salads less than $7, menu items are only about 50 cents more than those at the neighboring fast-food giant Chipotle restaurant. With a noble goal and a scrumptious concept, one might say Cochran started Terri thanks to a twist of fate. The longtime vegan had been managing another popular New York vegetarian restaurant when a regular customer mentioned he was looking for a new healthy eatery to occupy an empty space. Turns out, the customer was Jed Manocherian—a well-known New York City developer and passionate vegan. In fact, so serious is Manocherian about his plant-based lifestyle, he's included a clause in the contract stating that if Terri were to move out, the space must be occupied by a vegan company. It doesn't, thankfully, look as if Terri will be going anywhere soon. As a steady flow of hungry customers fill the bright and welcoming hot spot, one can only imagine that great things are in store for this charming new Manhattan eatery. —MPDD

Eating more healthfully this time of year is only natural, and restaurants like Radha and Terri have nailed the combination of vibrant food and active bodies. Here's to a healthy year for all!