News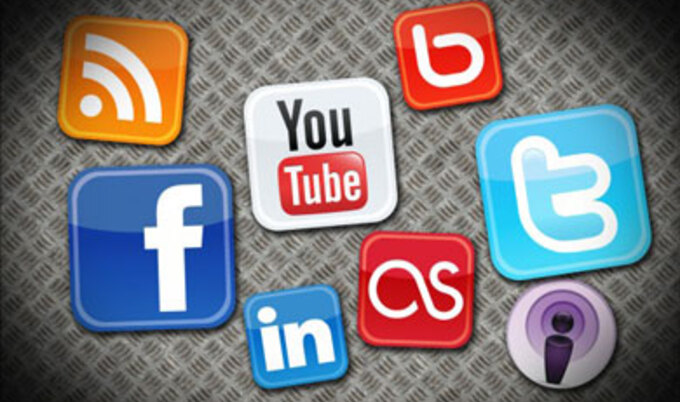 Increase Your Vegan Reach With Social Media
Navigate social media and expand your vegan reach with tweets, posts, podcasts, likes, and follows.
January 23, 2011
---
With tweets getting more attention than press releases, social media is becoming one of the best ways to receive, promote, and share information about veganism. Celebrities are using it to reach huge audiences, but even if your name isn't written in the stars quite yet, you can show off your culinary prowess, alert people to vegan events and news, or just share opinions and stories in no time with these helpful tips.
Blog It
Blogging is usually the first step to having a social media presence. Blog about anything and everything—your delicious breakfast, a great veg book, the next door neighbor's adorable pup, the latest veg restaurant opening, or anything that strikes your cruelty-free fancy. The key is to blog frequently and consistently, which will attract new readers and keep them loyal. Vegansaurus is an excellent example of an all-things veg blog, where writers post on topics ranging from bakesales to animal testing. You can also distinguish yourself from others by having a unique theme—check out ecorazzi and FatFree Vegan Kitchen for great themed blogs.
Get a Face
Facebook is the core of social networking, and having an account will make it easy for people to find you online. Plus, if you're a budding activist, there's the added benefit of directly reaching your friends. Michael Parrish DuDell, former senior editor of ecorazzi, promoted his Birthday Activism event via Facebook and had more than 2,200 people participate. Another great thing about Facebook is that you can get instant feedback. Take advantage of it, and engage your readers with giveaways, questions, and surveys.
Tweet Talk
Twitter: it's quick, it's concise, and it feels like everybody and their mom is on it. But with all the quirks like hashtags and retweets, it can be intimidating for newcomers. Don't worry—a quick Google search will yield simple explanations. The vegan community is huge on Twitter, with veg restaurants such as Veggie Grill to activists like Your Daily Vegan. With such a large veg presence, Twitter is one of the best platforms for connecting, sharing, and participating with like-minded people.
DIY Broadcasting
When done right, YouTube videos and podcasts can garner devout followers. They also need a bit more technological savvy, so Our Hen House co-founder Jasmin Singer recommends attending One to One sessions at a Mac store, where you can learn all about the tools needed to produce great content. When creating a podcast or video, it's especially important to keep tone in mind. As Singer says, "being overly didactic is a no-no. Find your niche […] and plan on devoting many hours per week producing each episode." That's quite a bit of time, but as the popularity of the Our Hen House podcast proves, it's time well-spent.
Follow and Be Followed
Today, there's no better place to see how others succeed and fail than through social media. Paying attention to and keeping up with your favorite vegan social media gurus is key. Take it a step further by participating in discussions, commenting on posts, and retweeting. The more you do this, the more presence and influence you have. Soon enough, you'll be a go-to vegan source!
Other Great Resources and Blogs:
Michael Parrish DuDell's Handy Blogging Tips
Vegan Mainstream Social Media and Marketing Tips
Vegan's Taking Over Twitter
Fast Company 10 Commandments of Social Media
The Discerning Brute
Compassionate Cooks
VegNews TV

Want more of today's best plant-based news, recipes, and lifestyle?
Get our award-winning magazine!
Subscribe