Recipes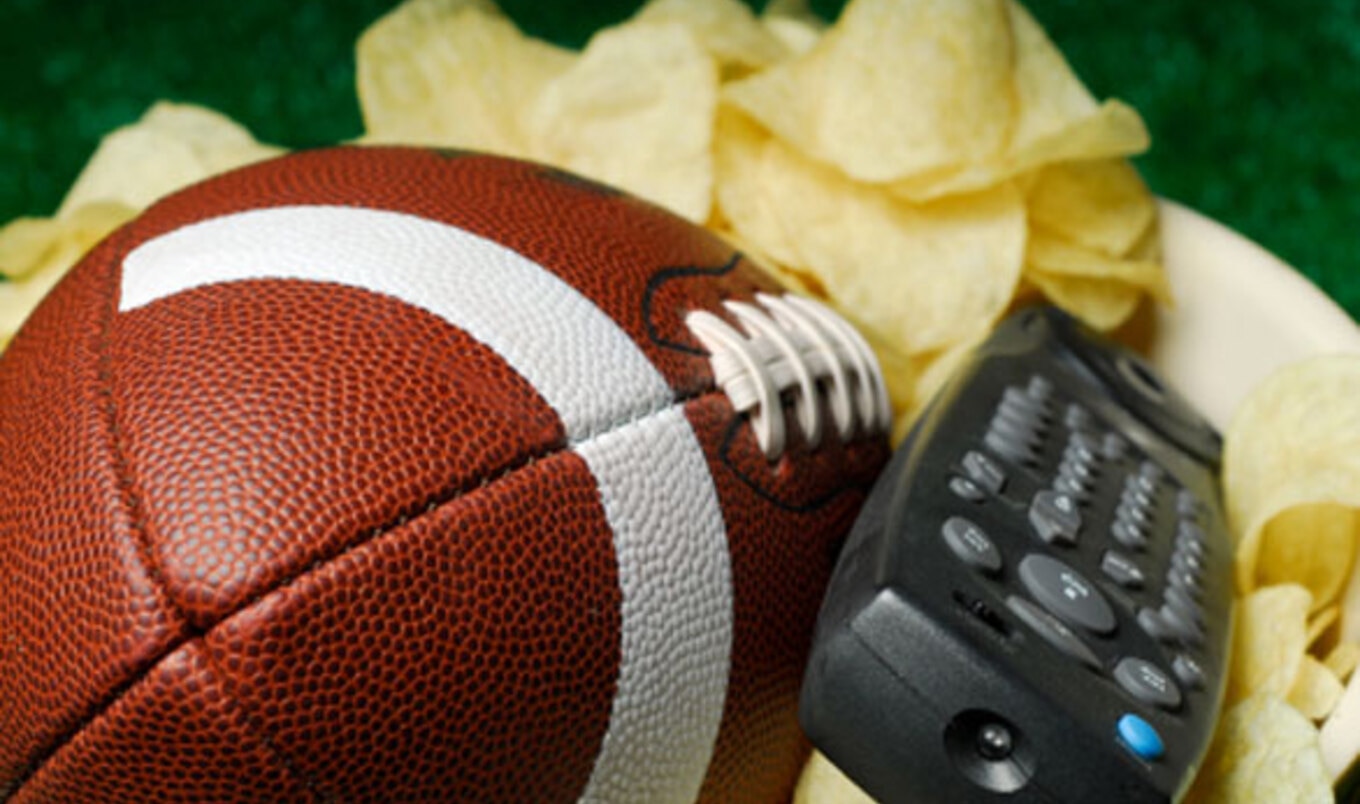 Allergen-Free Game Day
Kim Lutz reveals her football-ready recipes and her top five tips for throwing the perfect game day bash.
October 16, 2011
---
Kim Lutz is no amateur when it comes to preparing delicious food suitable for almost any dietary need—she's been cooking up allergen-free foods for nearly a decade. Last summer, she published Welcoming Kitchen: 200 Delicious Allergen- & Gluten-Free Vegan Recipes with Megan Hart, and now runs a blog by the same name. She tells VegNews how to host the perfect game-day party, while keeping guests just as safe as they are well-fed, just in time for football season. Score!
VegNews: How did you get started cooking allergen-free?
Kim Lutz: When my son was a baby, he was allergic to milk, eggs, and nuts. So I had to give those things up and it made me really aware of all the different dietary restrictions people live with. I knew what it was like to go to other people's houses and not be able to eat. I wanted to make sure that when people came into my house, no matter whether their diet restrictions were by choice or necessity, we could all eat together.
VN: What are some game-day foods that pose less of a risk for those suffering from allergies?
KL: A lot of ethnic foods are naturally safer, but people can be allergic to almost anything. If you make a big platter of nachos, most people can eat tortilla chips, beans, salsa, and guacamole, so that's a good option. A heartier, thicker soup is always good. Salads and things don't seem as game-day-ish, but work great as part of a spread. Hummus with vegetable sticks is also likely to be safe for most people.
VN: How can hosts make those with allergies feel welcome?
KL: The best thing to do is to communicate with your guests to find out what restrictions people have before they come so that you can plan ahead and know what you have to do to keep your guests safe. Different people have different levels of restrictions, so communication is always the first ingredient when cooking or serving people who have dietary restrictions. Definitely offer a mix of things.
VN: What are the best ways for people to host football season parties while being wary of allergies?
KL: If you start looking at recipes that look appealing and maybe there's one thing in there that's not a good fit, some things are easy to substitute or omit. A recipe might call for sour cream, so use Galaxy or Tofutti sour cream instead. If you need it to be soy-free as well, then just take it one step further and substitute the sour cream with plain-flavored coconut yogurt. Then you can still make the same recipe and you have this easy substitution; It doesn't have to be stressful for you or for your diners. The thing to remember is that not only is communicating beforehand important, but so is communicating when you're serving. Hold onto labels so that people can feel confident that the food is actually safe for them. It's just about making everybody comfortable.
VN: How can people get started cooking allergen-free?
KL: The first thing you should do if you need to cook for someone in your immediate family is talk to the doctor or dietitian to find out what can and cannot be eaten. If you're cooking for someone in your extended family or close circle of friends who are going to eat with you regularly, talk to them and find out what level of restriction needs to be followed and what needs to be avoided, and how you need to read labels. For people with allergies, "may contain" labels are important to be aware of. Instead of focusing on what you cannot have, focus on the abundance of food that you can—nobody's diet is so restrictive that they can't have more than what they can. The world is made up of amazing grains, legumes, seeds, vegetables, fruits—all sorts of stuff. You might not be able to eat some, or even whole categories, of those things, but there's still so much that you can have.

VN: What is your top game-day entertaining tip?
KL: Provide more food than you think you will need. Make sure that you have enough food that there's enough for people to snack on throughout a three-hour game. People get there early, so if you're having a party, make sure that you have food that's going to be able to sit out, and that people can snack on the whole time. It's a long time, especially if people are drinking. You can always have leftovers, and they're delicious for lunch the next day.
Kim's Top Five Allergen-Free Ingredients:
1. Plain-flavored coconut yogurt, instead of sour cream. Great on potato skins!
2. Olive oil or soy-free Earth Balance, instead of other butter alternatives, brushed on baked potatoes or toast.
3. Corn tortilla or gluten-free crackers, instead of bread. Perfect for dips and spreads.
4. Pumpkin and sunflower seeds, instead of nuts. Try Indian-Spiced Nut-Free Seed Mix at your next tailgate party.
5. Popcorn—an amazing snack that's safe for most people.
Kim's Perfect Allergen-Free Game Day Menu:
Gluten-Free Portobello Sliders with Caramelized Onions and Barbecue Sauce
Crispy Wedge Fries
Gluten-Free Pumpkin Chocolate Chunk Bars
Kim's top tip: Make sure you read all labels!
Love the plant-based lifestyle as much as we do?
Get the BEST vegan recipes, travel, celebrity interviews, product picks, and so much more inside every issue of VegNews Magazine. Find out why VegNews is the world's #1 plant-based magazine by subscribing today!