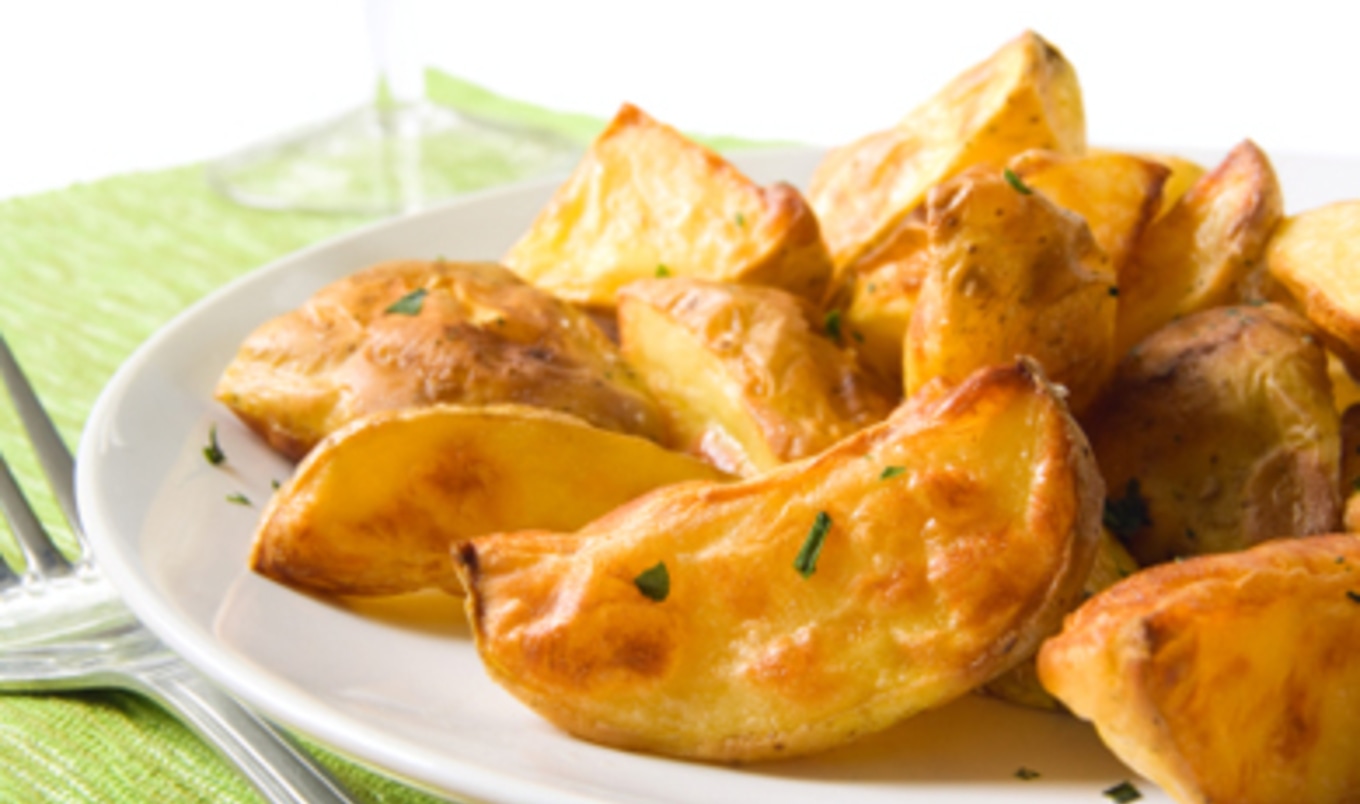 These pop-in-your-mouth potatoes are an easy and delicious side dish for any gathering.
October 16, 2011
Crispy wedge fries are consistently a party favorite—dip them in ketchup, mustard, or your favorite condiment.
Makes 6 to 8 servings
What you need:

2 pounds russet potatoes
2/3 cups cornmeal
1 teaspoon chili powder
1/2 teaspoon cayenne
2 teaspoons salt
1/2 teaspoon paprika
1/2–3/4 cup rice milk

What you do:
Preheat oven to 350 degrees. Cover a baking sheet with parchment paper and set aside.
Cut unpeeled potatoes in half. Cut each half into wedges.
In a shallow bowl, whisk together cornmeal and spices, then add 1/2 cup milk and whisk until smooth. Add milk one teaspoon at a time until you reach a smooth consistency.
With a clean dish towel, dry each wedge before coating. Dredge wedge through batter, ensuring whole wedge is lightly coated. On baking sheet, place coated wedges skin-side down. Bake for one hour or until crispy.