News
Traffic Jam: The Week Ending November 11
This week, the VN editors give you the best of the internet—four links (and one tweet!) at a time.
November 10, 2011
---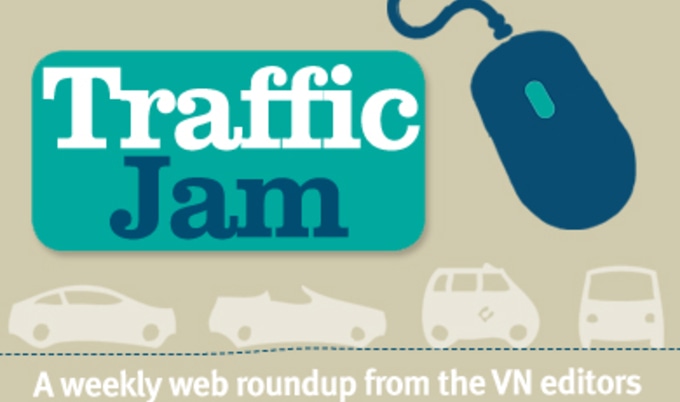 1. A new website allows you to donate to your favorite nonprofit with every dining purchase you make. We're pretty excited to see one of our favorite sushi restaurants on the list. Avocado rolls for all!
2. Guess what? Most of the honey eaten by Americans isn't technically honey! And people can't tell where that honey comes from! Vegans for the win (again).
3. A murmuration is a flock of starlings, and it's crazy awesome to watch. Seriously.
4. We might be completely grossed out by Paula Deen's recipes (her The Lady's Brunch Burger consists of ground beef, eggs, and bacon, sandwiched between glazed doughnuts. Yeah.), but at the same time, we don't mind it when vegan geniuses make cruelty-free versions of Paula's Pecan Pie Muffins. Breakfast, anyone?
5. And for our Tweet of the Week, we have two things to say to VN Editor-At-Large Laura Hooper Beck. 1. We've been there. 2. Absolutely. "Have I missed the productivity window for the day? Should I just call it quits and eat some veggie dogs??"—@mrpenguino