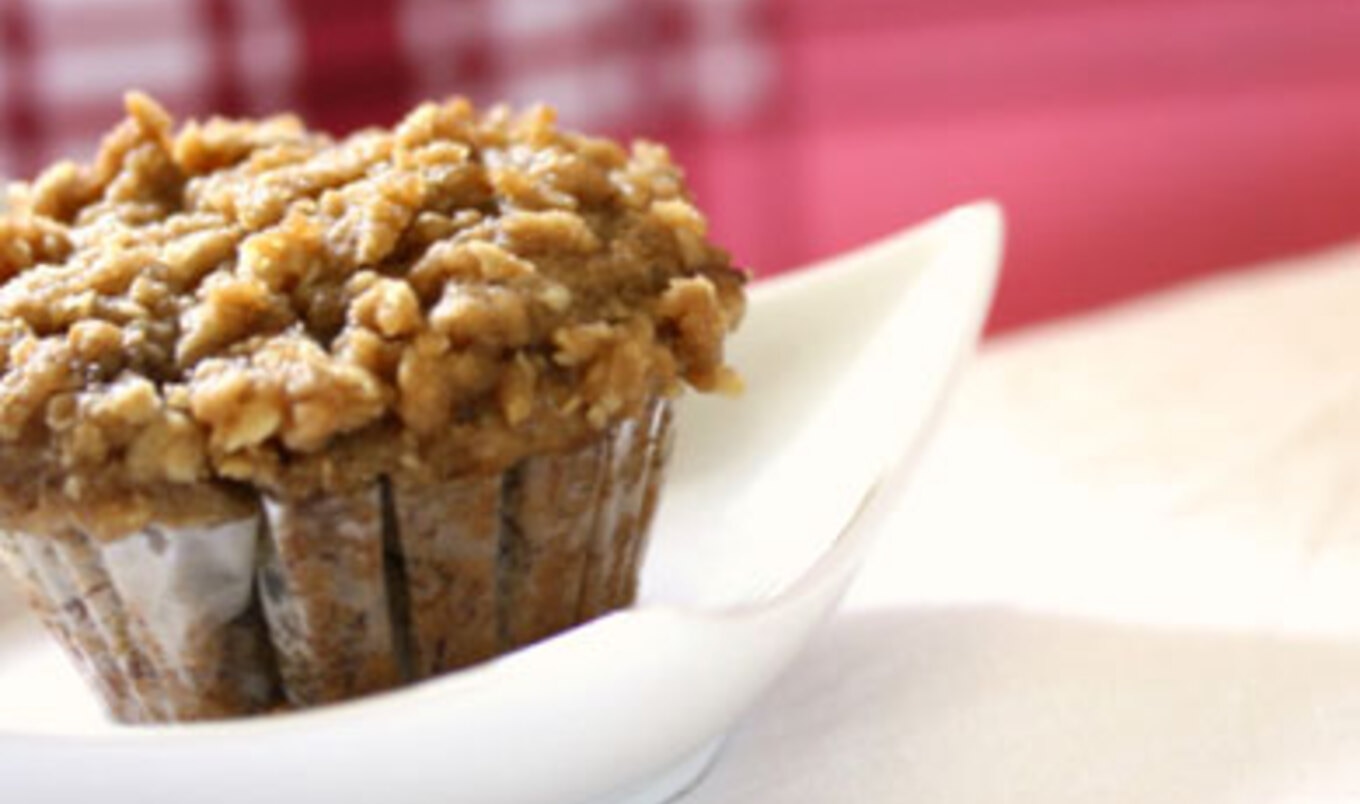 These muffins taste like old-fashioned doughnuts—without the guilt.
February 21, 2011
Bursting with the fall flavors of maple, apple, cinnamon, and walnuts, these incredible muffins might make you skip the doughnut shop for good.

Makes 12 muffins
What You Need for the Cinnamon-Maple Sugar:

1/2 cup barley flour
3 tablespoons maple sugar, Sucanat, or date sugar
1 teaspoon ground cinnamon
1/4 teaspoon salt
What You Need for the Muffins:

1/2 cup canola, safflower, or sunflower oil
1/2 cup maple syrup
3/4 cup soymilk
2 teaspoons apple cider vinegar
1 teaspoon vanilla
1/2 cup chopped walnuts
1/2 cup Sucanat, date sugar, or maple sugar
3-1/2 cups barley flour
2 teaspoons baking soda
2 teaspoons baking powder
2 teaspoons ground cinnamon
1/4 teaspoon grated nutmeg
1 teaspoon salt
4 apples, peeled and finely chopped
What you do:
Preheat the oven to 350 degrees. Oil a 12-cup muffin pan or line it with unbleached paper liners and set aside. In a small bowl, mix the Cinnamon-Maple Sugar ingredients; set aside. Mix the oil, syrup, soymilk, vinegar, and vanilla in another small bowl. In a separate, larger bowl, place the walnuts and the Sucanat; sift the flour, baking soda, baking powder, cinnamon, nutmeg, and salt into the walnut mixture.
Whisk the wet ingredients into the dry ingredients, being careful not to overwork the batter. If the batter seems very stiff, add 1 teaspoon soymilk. Finish mixing with a spatula to scrape the sides of the bowl. Fold in the chopped apples. Spoon the batter into the prepared pan. Sprinkle with the Cinnamon-Maple Sugar.
Bake for 20 minutes and rotate the pan a half turn to ensure even baking. Bake 5 to 6 minutes more or until a knife inserted in the center of a muffin comes out clean. Let cool for about 15 minutes. Remove from the pan and let cool completely on a wire rack.