Food + Recipes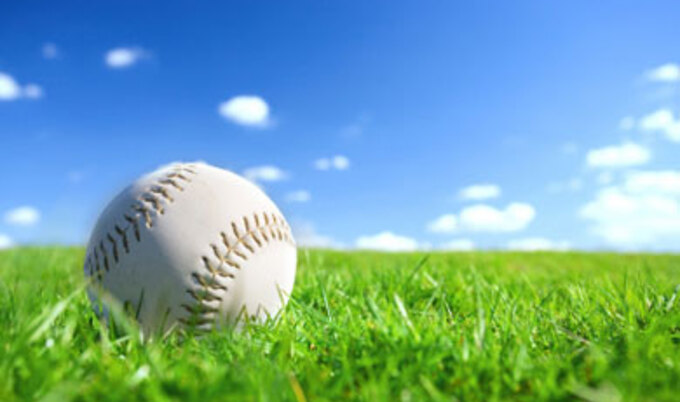 Veg-Friendly Ballparks
From soy hot dogs to vegan cheesesteaks, feast on a variety of veg food while watching fastballs fly.
---
Prince Fielder, this year's winner of the Home Run Derby, proves that animal protein isn't required to knock one out of the park. If you don't need meat to hit a home run, you certainly don't need it to watch a home run—with all the veggie dog options available today, you're sure to find one to tantalize your taste buds. But are these soy-based savories available at your favorite baseball stadium? You can bet your season tickets they are, and they'll make those crummy nosebleed seats a bit more palatable. Grab that faded baseball cap and sample these eats at the next game.
Bleacher-Seat Eats
Starting with the West Coast, AT&T Park, home base for the San Francisco Giants, has veggie dogs at three vending locations—this means less running around and more time spent in the bleachers, willing that fly ball to meteor down into your open glove. Portabello mushroom sandwiches, Macho Nachos with beans and grilled veggies, veg pot stickers, and vegetable sushi rolls will sustain you through any extra innings. Or, for an extra-big bite, head to Dodger Stadium for a Lightlife Jumbo Dog, sold at four different concession stands. Add some Mediterranean flare with a side of veggies and a heaping helping of hummus.
Team veg reigns supreme on the East Coast as well. Citi Field, where the New York Mets reside, has a dream lineup of veg dogs and burgers as well as vegetable rolls and edamame. Two different Subway locations also offer veggie subs. Though, the biggest, baddest vegan smorgasbord has to be at Citizens Bank Park, home of the Philadelphia Phillies. We're talking flame-grilled Gardenburgers, Lightlife Smart Dogs, and—wait for it—crab-free crab cakes and veggie cheesesteaks. Ditch the bun on these last two treats for dairy-free deliciousness.
Stadium Staples
Of course, several traditional stadium sips and snacks fall into the I-can't-believe-it's-vegan category. Cracker Jacks, for example, won't surprise you with animal ingredients, and pretzels and peanuts are always in steady supply. Brew go-to's such as Miller Genuine Draft and Bud Lite are good to guzzle and won't compromise your ethics.
Get in the Game
The odds are favorable that meat-free fare is available at any stadium you choose, just be sure to check SoyHappy.org to see if your chosen chow is vegan. If cruelty-free grub isn't available, muster up some courage, contact the stadium, and politely inform them of all the business they're missing—there is more profit to be made and vegan bellies to fill. It's like feeding two birds with one hand, people. Johanna McCloy-founder of Soy Happy, a group that works to get veg options into baseball stadiums—advises veggie ambassadors to be persistent: "The Mets are a perfect example for this season. It took a year of persistent calls and e-mails and ongoing effort before they added veggie dogs to their new stadium's menu. And they added them all over the stadium, too."
Want more of today's best plant-based news, recipes, and lifestyle?
Get our award-winning magazine!
Subscribe