Food + Recipes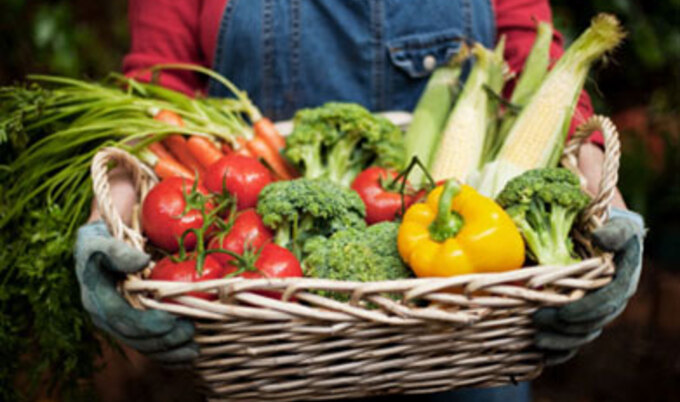 How to Make Culinary Passion a Career
Love food and want to work in the industry? These tips will help land that job, whether you're a recent grad or career changer.
---
With the nation's unemployment levels still slightly above nine percent, it's hard to find job openings, let alone score a new gig. Recent graduates are competing with people who already have five years of experience under their belt, and mid-career folks often find themselves trying to catch up to those with graduate-school degrees. It's a rough field for anyone to be playing in. Whether you're just entering the job market or wanting to make a switch to the vegan food industry, the following sources, leads, and tips will help you get work in an industry you love.
For the Fresh out of School
New and recent graduates have the opportunity to partake in a variety of government-funded (as of April 2011) and nonprofit fellowships, such as FoodCorps and The Congressional Hunger Center. FoodCorps, a food-specific version of AmeriCorps, launches its first set of fellowships this year. Dedicated to promoting national school gardens and the Farm-to-School program, FoodCorps assigns its members to a year-long position in one of 10 host sites. Service members receive a modest living allowance, health coverage, and loan forbearance, amongst other varying benefits.
The Congressional Hunger Center's fellowships started in 1994, and remains one of the best programs for those interested in anti-poverty and anti-hunger work. Many of the opportunities focus on food needs, working with food banks and city farmers' markets. The Center accepts 20 fellows per year and provides them with a substantial living stipend along with excellent health care. As both of these programs cater to those who have yet to build a long career, they are perfect for starting out, as long as you are willing to put in the time and effort without a huge paycheck.
Change of Heart
For those wanting to make a career move into the food world, knowing where to look for jobs is essential. Helpful sites that compile food jobs include Sustainable Food Jobs and Good Food Jobs. Vegan Mainstream, VegNews, Idealist, Philanthropy News Digest, and Opportunity Knocks also list either vegan or nonprofit jobs that often times include food industry positions. This takes far less time than going to individual organizations' career listings, leaving you more time to focus on your résumé and cover letter.
Even if you have never worked in the food industry before, spinning your past experience to the job you want is definitely doable (and necessary). If you were a customer service representative for instance, your experience working with people is definitely applicable to food organizations and businesses. Apply your passions for food, may it be in creating it, farming it, or helping those in need receive more of it, and you are more likely to discover the right job.
Volunteer
Another way to get a job is by volunteering first. A few hours a week will demonstrate a level of commitment that employers love. Research your favorite organizations and offer your services. You'll be able to learn more about how everything is run, making you a more experienced and valued candidate should a job open up.
Get Schooled
Going back to school is definitely another option for getting a new or better job. If you want to be a food educator, for instance, enrolling in a nutrition program would help make that happen. Or if you're looking to starting your own farming or agricultural business, getting a degree in Agribusiness is a great way to learn how to do it right. The USDA has published a list of US universities that offer programs in sustainable agriculture, and Gradschools.com offers a searchable database of graduate programs in agricultural economics, education, science, and others.
Go the Entrepreneur Route
If none of the conventional methods work for you, or if you're more of an independent worker, working for yourself might just be the answer. Kickstarter is a great place to get private funding from people who are also interested in your passion, whether it is starting a vegan food truck, writing a cookbook, or planting a community garden.
From internships to volunteering, the above steps are the first on the road to a fulfilling career in food.
Want more of today's best plant-based news, recipes, and lifestyle?
Get our award-winning magazine!
Subscribe