News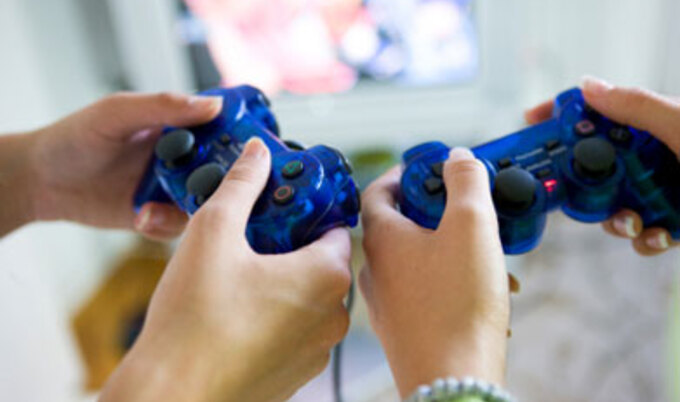 Veg-Friendly Social Media Games
Here are five video games that will have a positive effect on your eco and veg lifestyle.
April 26, 2011
---
As video games become increasingly violent and even a seemingly innocent Facebook game promotes big ag with its goals (FarmVille), it's difficult to find anything that an eco-conscious vegan can play with comfort. Luckily, the following five games are not only great for entertainment, they'll also get you to zen out in virtual fields, think more about sustainability, or just slice and shoot items—fruit and tofu!—you'd be comfortable and happy eating.
Ecotopia (Facebook): Just launched on Earth Day this year, Ecotopia constructs a social city-building game around sustainability and environmental awareness. The game was developed with support from Conservation International, a nonprofit organization dedicated to helping societies responsibly care for nature. Players begin in a dirty, devastated city, with a goal of turning it into a vibrant one through various missions. Not only is the eco-spin on social games new, those who perform real-life acts of sustainability will be rewarded within the game. "Ecotopia creates awareness, engagement, and activism. For the first time, we can fundamentally change the rules on how philanthropic organizations can connect to the 300 million people that play casual games on Facebook each day," says Larry Bond, chairman of Talkie, the company that created the game.
Flower (Playstation): There are no timers, guns, or random enemies to stress out about in Flower; playing this game will give you a more relaxing and meditative experience. Shedding light on the tension between urban bustle and peaceful nature settings, players go into the dreams of flowers living on apartment windowsills. Possibly as nature-friendly as it gets, Flower has been praised by gamers for its beautiful visuals and zen-enhancing music as you cruise through petals and fields. While it may not satisfy the intense game seekers, Flower creates peaceful moments during any hectic day.
Harvest Moon (Various): This game comes in numerous versions including Harvest Moon: Animal Parade and Harvest Moon: Tree of Tranquility. Each is a farming role-playing game, where you are a small-time farmer planting various produce, attempting to save the town you live in, and in some cases, befriending wild animals. In Animal Parade, in particular, you can have several companion animals, go foraging for wild mushrooms, and even take other characters out on dates or raise a family. With no specific requirements to meet, Harvest Moon games are pleasant retreats to the digital land.
Tofu Hunter (Adult Swim Online): Adult Swim has created a satirical version of the standard hunting game, where players shoot down Tofu Bucks and Seitan Birds for points, and cartons of soymilk for extra time. Players are greeted with a humorous message, "This game contains graphic depictions of violence against tofu. We use this not to shock, but to better illustrate pain and suffering innocent tofu goes through every day in the barbaric name of 'veganism.'" Though it does get bloody, the game provides an entertaining vegan-friendly option.
Fruit Ninja (Apple applications): One of the top 10 game apps sold for Apple products, Fruit Ninja is a test of skill and timing. The game trails behind the notable Angry Birds game in the most popular apps, but does not feature launching any animals into buildings. Instead, the goal is to slice as many watermelons, limes, oranges, pineapples, coconuts, strawberries, and special bananas that can either double your score, freeze time and slow fruit speed, or elicit a fruit frenzy. It's a simple challenge that is guaranteed to have you addicted and playing during work breaks, on the bus, waiting in lines, or any other time you need to make the most of your ninja skills.
Want more of today's best plant-based news, recipes, and lifestyle?
Get our award-winning magazine!
Subscribe