News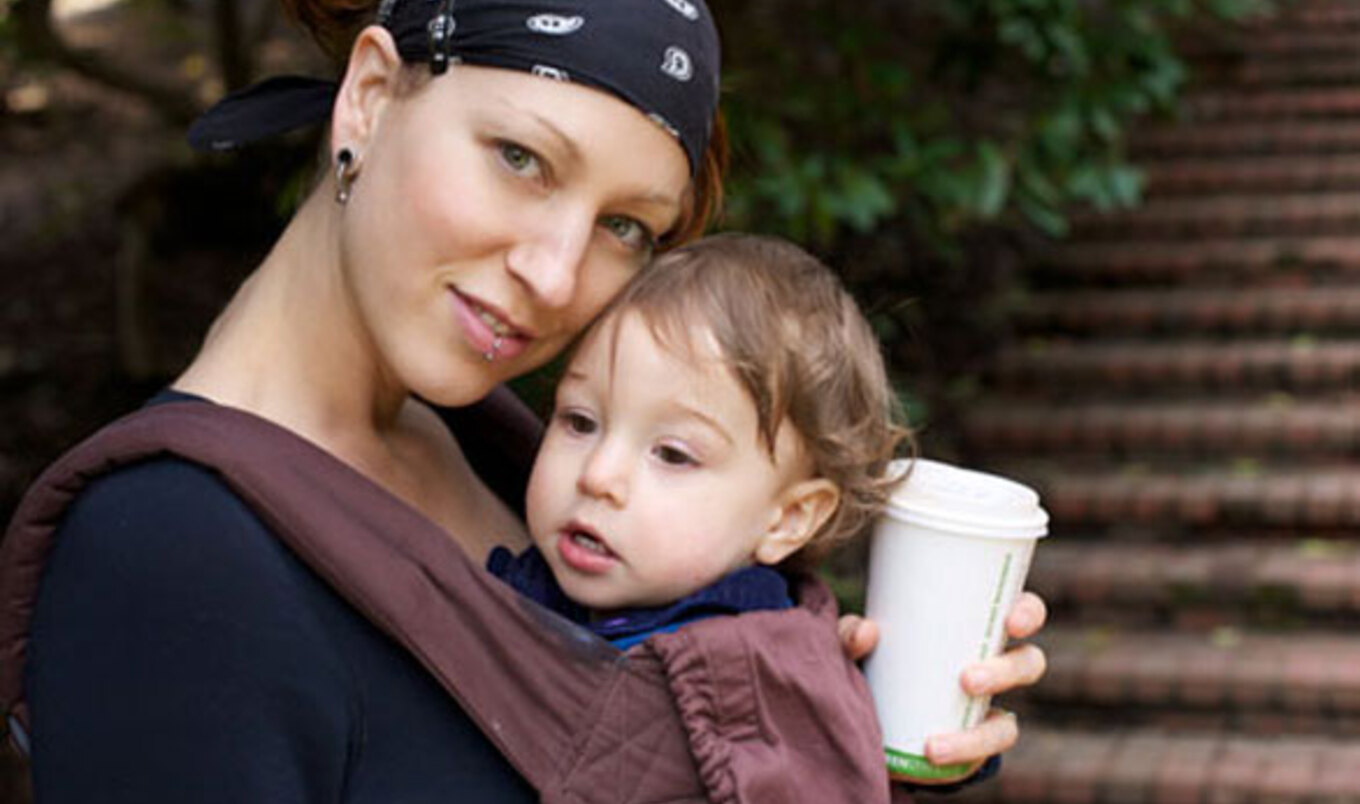 Author Sayward Rebhal
The multitasking vegan blogger, author, and mother talks to VN about her current and future projects.
May 24, 2011
---
With a youngster in tow, a popular blog to maintain, books to write, and a Portland-based home to nourish, Sayward Rebhal is one busy vegan. Her blog, Bonzai Aphrodite, details her vegan lifestyle and provides advice and support for anyone interested in everything from raw recipes to urban farming to ethical fashion. Plus, the witty, personal posts are in the vein of a good friend sharing all her expeditions and newfound interests (a weekly love list includes a diversity of things such as "My crazy raw kitchen laboratory," azaleas, family time, and powdered peanut butter). VN catches up with the multitasking lady.
VegNews: Your blog, Bonzai Aphrodite, is dedicated to covering everything about being vegan. How were you first introduced to veganism and what made you choose this lifestyle?
Sayward Rebhal: It all began as a cleanse. I'd spent over a year slowly disentangling myself from a decade-long love affair with cigarettes, and I used food as my coping mechanism. That was a conscious decision, and it worked, but it meant I ate a ton of truly awful stuff. So I decided to go vegan for a seven-day "reset." At the end of the week I was blown away by how much I enjoyed it and more importantly, how incredibly easy it was. From there, I felt like the only way to move forward with my integrity intact was to do so as a vegan. Best accident ever!
VN: The Vegan Pregnancy Survival Guide, your first book, is due to hit shelves this summer. What inspired you to write it and what was the process like?
SR: When I got pregnant in the summer of 2009, I did what every newly pregnant woman does—I went to the bookstore! I couldn't believe what I found. Or actually, what I didn't find. The word vegan is completely absent from the pregnancy section. So basically, I wrote this book to fill a big gaping hole. I wrote the book I wanted to read—a straightforward, supportive, science-based-but-not-so-serious guidebook for navigating vegan pregnancy. I cover everything from gracefully deflecting ignorant inquiries to which acid reflux meds are tested on animals. And of course, there's lots of food and nutrition info.
The process has been pretty comical, really. My son is only 14 months old, so most of my writing is accomplished while nursing a sleeping baby. I pretty much typed the entire book with one hand. I really think the book is going to help empower women in their pregnancies, and I'm so excited about that.
VN: What's your best advice for women who want to stay vegan during pregnancy?
SR: It's not so much advice as encouragement, which is simply: You can do it! Don't let anyone—well-intentioned family, old-fashioned doctors, or a concerned partner—tell you that you can't. There's a lot of ridiculous misinformation out there, and it's created a lot of unnecessary fear. Remember that you're a bit of a trailblazer in this whole vegan pregnancy thing, and sometimes forging ahead can mean feeling alone. Networking with other vegan moms is also an invaluable form of support and it can really make all the difference.
VN: The photos on your site are stunning, the recipes are great, and the fashion is adorable. How do you balance everything from running your blog to writing books to being a mom?
SR: Balance is something I'm always striving for, but I can't claim that I've achieved it yet. I'm a fiercely motivated person, a total workhorse, and I'll drive myself into a high-stress tailspin if I'm not careful. My husband has affectionately diagnosed me with Hyper-Productivity Disorder. That's great for churning out high-quality content, but it's not always great for a high-quality life. I've gotten a lot better at learning how to slow down—motherhood has been great for that—but it's still a central part of my journey.
VN: You also just announced that you're going to write a raw cookbook. Tell us about it.
SR: I'm not a raw foodist but I really, really adore raw foods and I've been flirting with the lifestyle on my blog for years. A few months back I was approached by Adams Media and asked to act as curator for an upcoming un-cookbook; the largest collection of 100-percent raw, vegan recipes ever compiled in one place. How could I say no? It's due out next winter and it's been a blast to work on, since work involves eating massive amounts of raw cheesecake.
VN: Any other new projects—blog, book, or otherwise—for the future?
SR: I've recently registered compassionatefamilies.com because I want to create an online information hub where vegan families from all over the world can connect and be inspired. It's going to be a community with contributor-driven content, featuring articles from dieticians to doctors to stay-at-home vegan moms. Hopefully it will be up by early next year!
Love the plant-based lifestyle as much as we do?
Get the BEST vegan recipes, travel, celebrity interviews, product picks, and so much more inside every issue of VegNews Magazine. Find out why VegNews is the world's #1 plant-based magazine by subscribing today!