News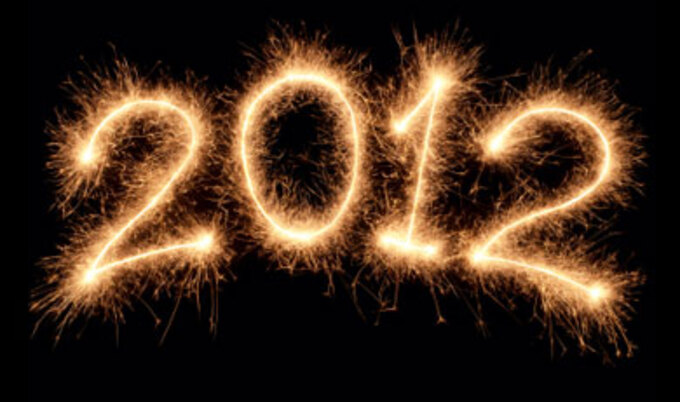 The Top 12 Stories of 2012
Want to know the hottest vegan health, lifestyle, and food stories of 2012? You've come to the right place.
December 19, 2012
---
Whether it was the next big vegan city (move over, Los Angeles), the truth about protein, or how to take your vegan baking to the next level, readers couldn't get enough of veganism—all facets of it—in 2012. In honor of the vegan lifestyle becoming more popular than ever this year, we've compiled a list of the 12 most-read features on VegNews.com so that we can look back at all that's been accomplished—and look forward to even more to come in 2013.
1. 5 Vegan-Friendly Towns on our Radar. Kansas City, we've got our eye on you.
2. The 13 Most Decadent Vegan Recipes Ever. Hot Caramelized Onion Bacon Dip is just the beginning.
3. Chloe Coscarelli's Top 10 Vegan Cooking Substitutes. Great cupcakes. Even better cooking advice.
4. The 11 Best Veggie Burgers in the US. Time to cash in those frequent flyer miles.
5. Girl Scout Cookies Veganized! Samoas or Caramel Delites? Doesn't matter, because it's vegan now.
6. 7 Ways To Create Healthy Desserts. Chocolate Covered Katie shares her wisdom. And for that, we are forever grateful.
7. The 21 Ultimate Vegan Taco and Guacamole Recipes. Now, who wants to host the taco party?
8. Top 12 Vegan Meals. Our #1 takeaway from this piece? Our associate publisher has eaten some really good food in her life.
9. Vegan Baking 102. It's Fran Costigan, taking your baked goods to another level.
10. 2012's 10 Must-Buy Vegan Cookbooks. Artisan Vegan Cheese is not playing around.
11. 3 Myths About Protein and a Plant-Based Diet. You can do it on a vegan diet! Really!
12. 9 Faux Meats That You Have to Try to Believe. Say hello to vegan haggis! [Ed note: We're still not sure if we want to.]
Don't miss the top 12 news stories and recipes of 2012!
Check back tomorrow for the year's most popular desserts (if you have room, of course)!
Please support independent vegan media and get the very best in news, recipes, travel, beauty, products, and more.
Subscribe now to the world's #1 plant-based magazine!
Subscribe
Give a Gift