Food + Recipes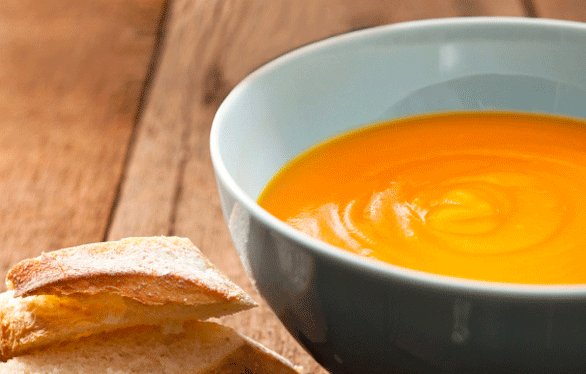 Delicious Vegan Soups from Around the World
Soup's On! From the French countryside to the coasts of Japan, savor these mouth-watering, belly-warming soups and night of the week.
---
Soup is beautiful. It knows no boundaries—geographic, economic, or generational. Soup has nourished humankind ever since we began hanging pots over cook-fires. It can be found simmering in virtually every village in the world, sustaining the rich and the poor, the young and the old alike.
Among their many practical virtues, soups can be economical and usually taste even better when reheated the next day, making leftovers a treat. Many soups are also masters of disguise. Take a basic brothy vegetable soup, for example. You can serve it "as is," brimming with colorful vegetables. But with the addition of cooked beans, pasta, and Italian seasonings, you'll have a hearty minestrone. Blend that basic vegetable soup, and you'll have an elegant "cream" soup ready to garnish with fresh herbs, croutons, or even fried leeks. Take that same soup and swirl in some curry paste for a taste of India. That's just one soup, four different ways. But why stop there? You can add cooked rice, Cajun spices, and cooked sliced vegan sausage for a gumbo-inspired soup. Or maybe stir in some ginger, hot sauce, and wontons for a lovely Asian variation.
Any way you like it, whenever you want it, and wherever you are, soup can give you comfort, nourishment, and pure pleasure. Who knew a simple bowl of broth could be so beautiful?
With these three 'round-the-world recipes, your kitchen will always be serving a soup du jour!
French Lentil Soup With Herbes de Provence
Sweet Potato and Peanut Soup
Asian Noodle Soup
Want more of today's best plant-based news, recipes, and lifestyle?
Get our award-winning magazine!
Subscribe