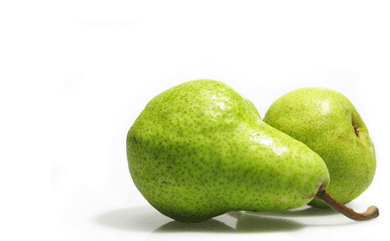 Gluten-Free Caramel Pear Sundaes
A salty-sweet caramel sauce is perfect atop ice cream and fresh pear slices.
This simple gluten-free dessert combines the richness of coconut and the sweetness of pears.
Serves 6
What you need:
2 tablespoons coconut oil
3 firm-fleshed pears, such as d'Anjou or Bartlett, peeled and 1/2-inch diced
1 teaspoon salt
1/4 cup plus 2 tablespoons packed brown sugar
3 tablespoons canned coconut cream
2 one-pint containers vanilla coconut-milk ice cream
What you do:
In a medium saucepan over medium heat, melt coconut oil. Add pears and cook, stirring occasionally, for 5 minutes.
Reduce heat to medium-low and add salt and brown sugar. Stir to combine before adding coconut cream. Simmer for 10 to 15 minutes, stirring every minute or two, until syrup is slightly thickened.
Remove from heat and serve over ice cream.
Love vegan food and cooking as much as we do?
Get the BEST, editor-tested recipes inside every issue of VegNews Magazine. Find out why VegNews is the world's #1 plant-based magazine by subscribing today!
Subscribe