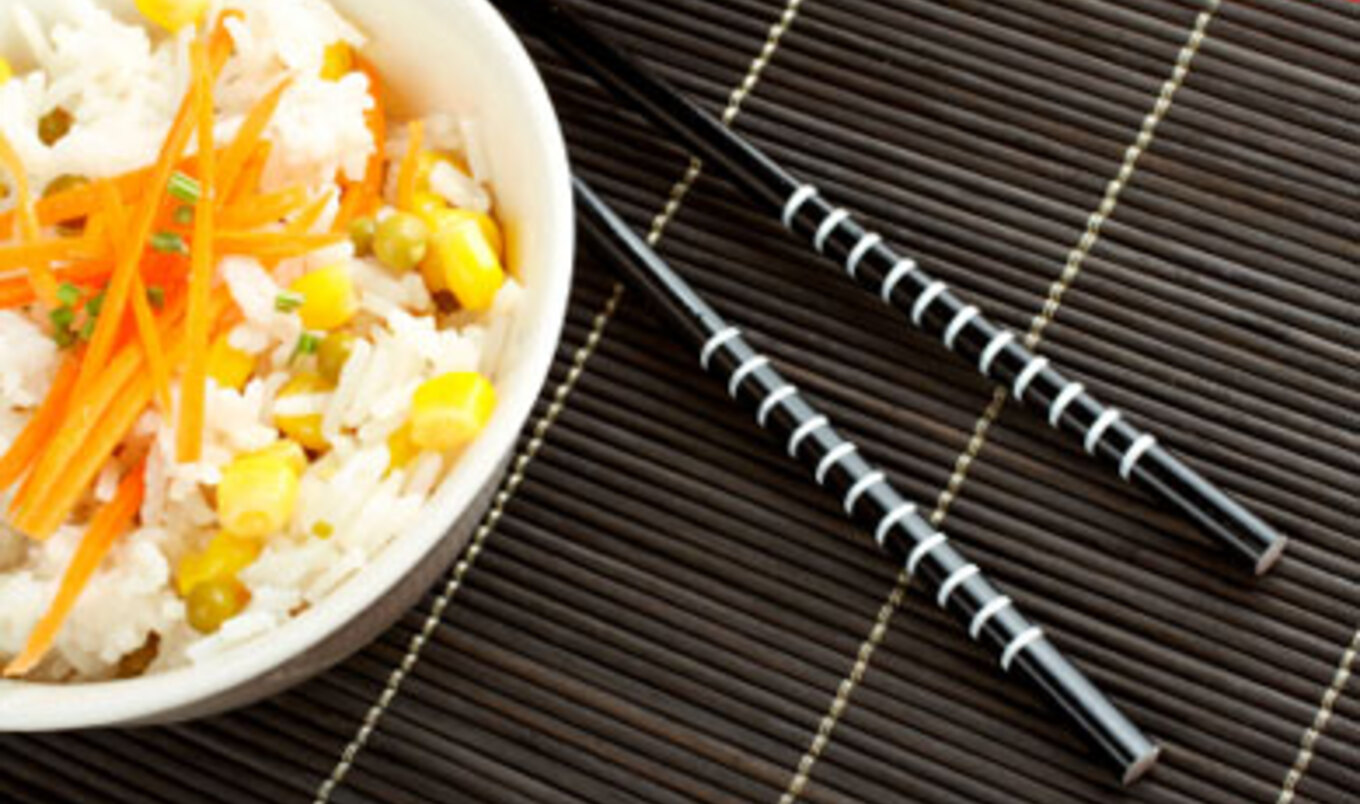 Think outside the roll with this colorful rice salad tossed with fresh vegetables.
April 1, 2012
---
This refreshing rice salad, called chirashi-zushi ("scattered sushi") ditches the fish in favor of crisp vegetables for a cruelty-free take on traditional Japanese flavors.
Serves 4
What You Need:
1-1/4 cups glutinous or sticky rice (sushi rice)
3 cups water, divided
1/2 teaspoon salt
2 tablespoons rice vinegar
1 teaspoon sugar
2 tablespoons tamari
1 teaspoon white miso
1 teaspoon mirin
1 cup stemmed and sliced fresh shiitake mushrooms
1 carrot, cut into long shreds
3/4 cup snow peas, trimmed and cut into strips
1/2 cup fresh bean sprouts
2 tablespoons chopped scallions
1 teaspoon toasted sesame oil
What You Do:
Place rice in a bowl with enough cold water to cover it completely. Soak for 30 minutes. Rinse and drain rice, then place in a saucepan with water and 1/2 teaspoon of salt. Bring to a boil, then reduce heat to low. Cover and simmer for 15 minutes, remove from heat, and let stand for 5 to 10 minutes.
Transfer the rice to a shallow bowl and set aside to cool at room temperature. In a small saucepan, heat rice vinegar with sugar, stirring to dissolve sugar. Drizzle vinegar mixture over cooked rice.
Combine tamari, miso, mirin, and remaining water in a saucepan over medium heat, stirring to dissolve miso. When water is simmering, add mushrooms and carrots and cook until softened, 2 to 3 minutes. Add snow peas and cook about 30 seconds longer, or until snow peas turn bright green. Add bean sprouts, scallions, and sesame oil to vegetables and toss to coat. Remove from heat. To serve, spoon rice into individual bowls and top with vegetables. Serve at room temperature.