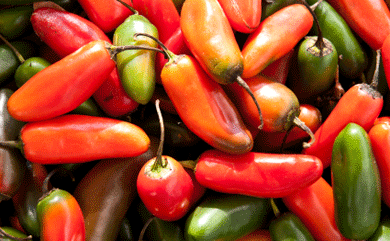 This versatile and satisfying dip is a tasty, hearty snack for afternoons à la picnic or playa.
June 10, 2012
Serve this versatile dip—made heartier with the addition of pinto beans—warm or cold.
Serves 4 to 6
What you need:
1 cup raw cashews
1-1/3 cup plus 1-3/4 cups unsweetened almond milk, divided
3 tablespoons vegan margarine
3 tablespoons flour
1/2 brown onion, finely chopped
2 cloves garlic, finely chopped
1/4 cup nutritional yeast
2 tablespoons fresh lemon juice
1 tablespoon white miso
1/2 teaspoon salt
1/2 teaspoon freshly ground black pepper
1/2 teaspoon ground cumin
1 16-ounce can pinto beans
1 jalapeño, finely diced
1 tomato, seeded and diced
3 tablespoons arrowroot powder mixed with 3 tablespoons water
1/3 cup shredded vegan mozzarella cheese
1 bag corn tortilla chips, for serving
What you do:
In a high-powered blender or food processor, blend cashews and 1-1/3 cups almond milk. Set aside.
Over medium heat in a large pot, heat margarine and flour to make a roux. Add onion and garlic, coat well, and cook for about 3 minutes. Add cashew mixture, nutritional yeast, remaining 1-3/4 cups almond milk, lemon juice, and miso, and whisk until smooth. Add salt, pepper, cumin, pinto beans, jalapeño, and tomato and cook for about 5 to 7 minutes or until thick.
Add arrowroot mixture and stir, then add shredded vegan cheese. Cook for an additional minute, or until smooth. Remove from heat and serve with tortilla chips.