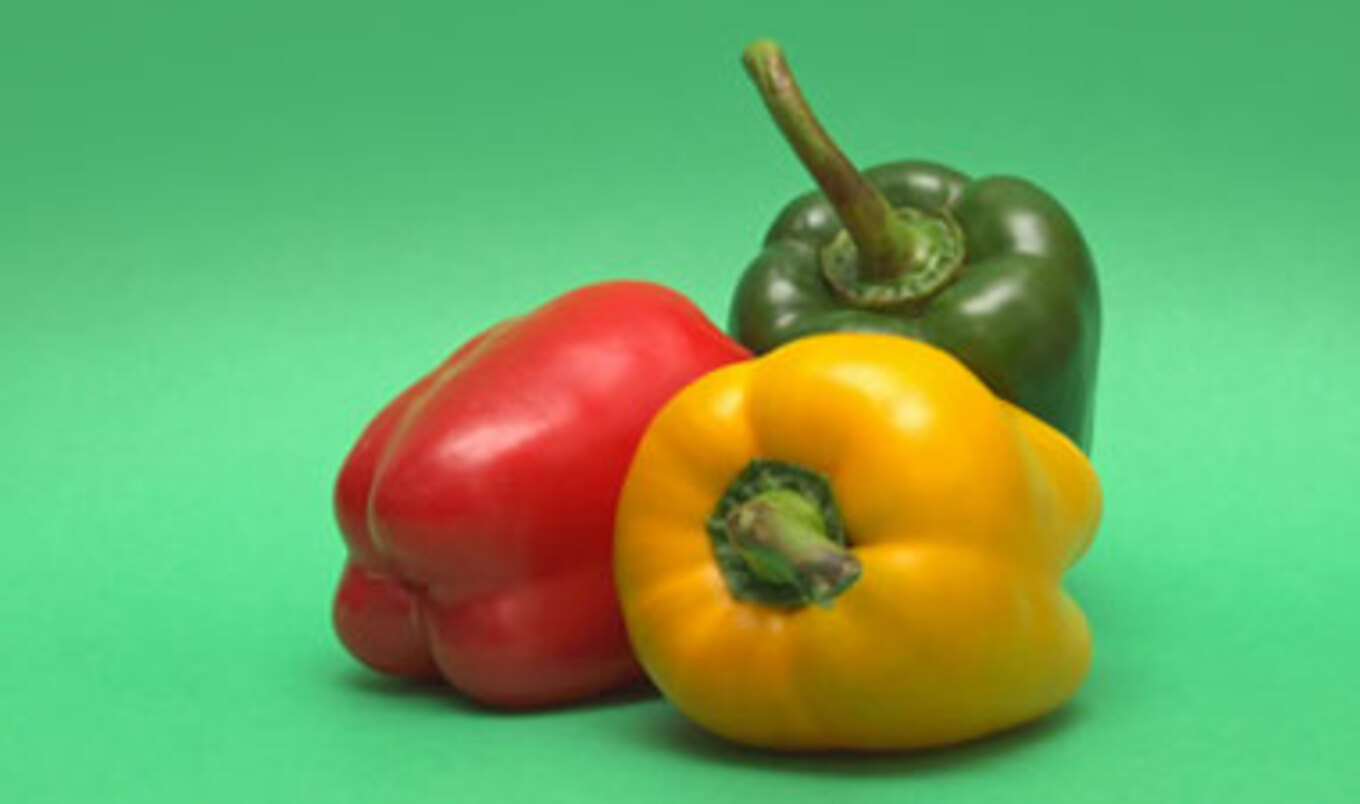 For a really great-tasting, authentic alternative to the ol' hummus standby, try this roasted red pepper dip, also known as muhammara.
June 10, 2012
It's packed with so much flavor (garlic, peppers, and cumin are just the beginning), your taste buds and friends will thank you.
Serves 4 to 6
What you need:
3 or 4 red bell peppers
1/8 teaspoon vegetable oil
1/8 teaspoon salt
1/8 teaspoon freshly ground black pepper
3 garlic cloves, roasted
2 pieces spelt bread
1/3 cup walnuts, lightly toasted and finely chopped
2 tablespoons fresh lemon juice
1 teaspoon Champagne vinegar
2 teaspoons pomegranate molasses
1/2 teaspoon ground cumin
1/2 teaspoon dried hot red pepper flakes
2 tablespoons olive oil
Whole grain pita bread, for serving
Vegetable sticks, for serving
What you do:
Preheat oven to 375 degrees. Place peppers, vegetable oil, salt, and black pepper in a baking dish and bake for about 40 minutes, rotating every 10 minutes until peppers are slightly blackened. Remove from oven and cover baking dish with foil or parchment. Once cooled, peel skin off and remove seeds. In a food processor or high-powered blender, place peppers. Set aside.
In an oven or toaster, toast bread for about 3 minutes or until crisp. To food processor or blender, add garlic, bread, walnuts, lemon juice, vinegar, molasses, cumin, red pepper flakes, and olive oil and pulse until uniform. Serve with whole grain pita or vegetable sticks.
Chef's Tip: To roast garlic, place a garlic bulb with top sliced off in a heat-proof ramekin with a dash of high-heat oil. Roast at 375 for 35 to 40 minutes or until cloves are soft.
Chef's Tip: Many natural markets carry pomegranate molasses, so even though it sounds fancy, it's easy to come by. If you don't want to roast your own peppers, we'll let you buy the ones in a jar, as long as you promise to try it with your own roasted peppers at least once in the future.