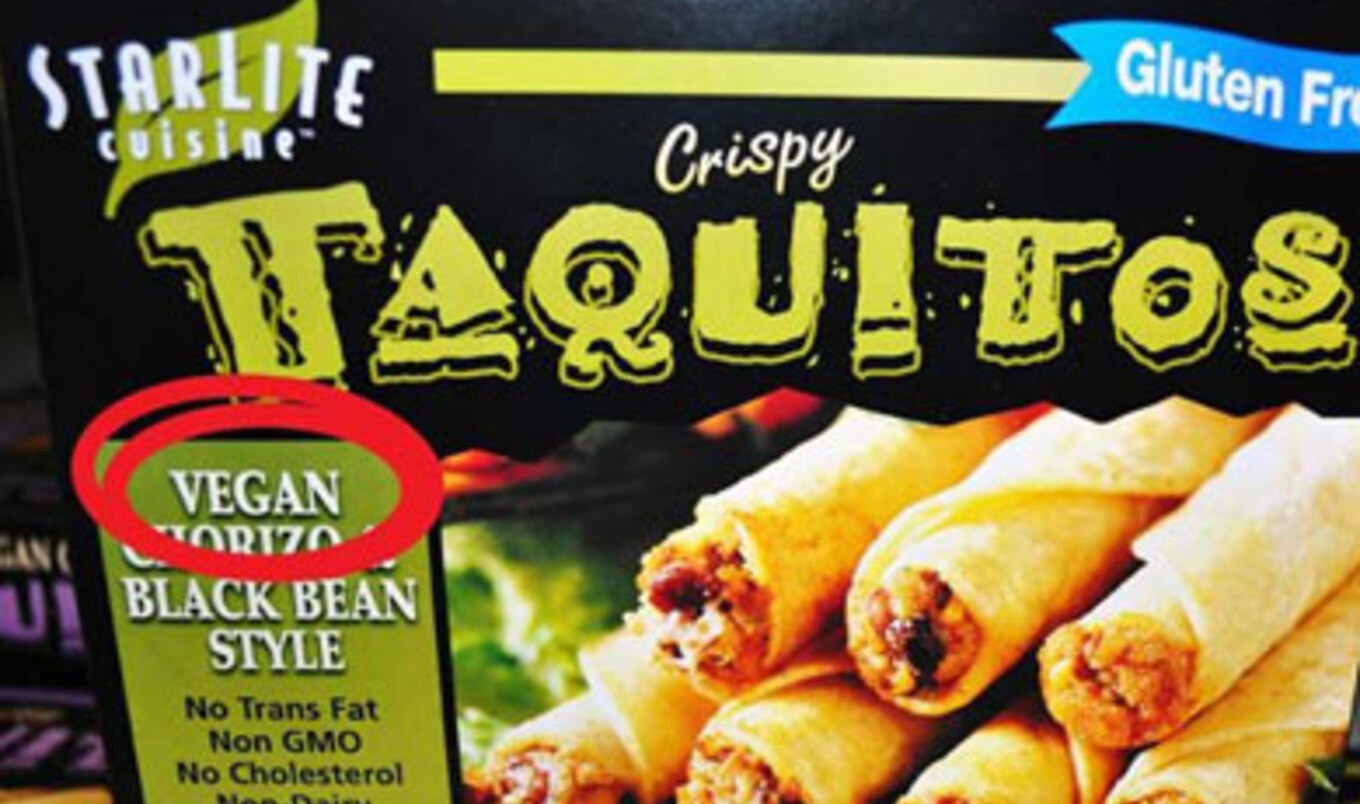 VegNews' Colleen Holland explores why companies are clamoring to position themselves as "vegan."
September 16, 2012
---
It wasn't long ago that the word "vegan" evoked images of emaciated hippies, angry activists, and starving dumpster divers in the mainstream lexicon. Of course, there's nothing wrong with a lean physique, being passionate about a cause, and saving perfectly good food from going to waste, but in the past five years, something has changed. Perhaps the shift occurred when Ellen DeGeneres announced to the world that she was thriving on a vegan diet, or when the pro-veg film Forks Over Knives swept the nation with its sound science and promise that diseases like diabetes and obesity could be cured with a plant-based diet. Or was it the CNN interview with Bill Clinton where he extols the virtues of living without meat and dairy, the exposure to delectable vegan food through the hundreds of meat-free cookbooks now published every year, or the constant barrage of undercover factory-farm footage on major television networks? However the change took place, the perception of veganism is more positive than ever before, and everyone from Anderson Cooper to Arian Foster are talking about it. It is nearly impossible to deny that veganism's moment has arrived.
According to the latest "how many vegetarians are there?" poll by the Vegetarian Resource Group, roughly 7.5 percent of the population identifies as either vegan or vegetarian, and an astonishing 33 percent eat "mostly veg." Combine that with the millions more allured by the health benefits of ditching dairy and beef for almond milk and veggie burgers—not to mention the unprecendented 12-percent nose dive in meat consumption over the past five years—and we've got ourselves a little vegetarian revolution.
The Power of Vegan
Remember that scary word, vegan? For years, marketers were told to stay clear of using it on product packaging and promotion. It was seen as a turn-off to consumers, and a surefire way to get buyers not to buy a product. But now that it's 2012, and vegan everything practically grows on trees, I wanted to find out just how far we've come. Are companies finally embracing the once-forbidden label? For Seth Tibbott, founder of Turtle Island Foods (a 32-year-old vegan company that makes veggie dogs, sausages, deli slices, and the famous Tofurky), the answer is an emphatic "yes." He says, "We showcase the term 'vegan' as a major point of differentiation from our main competitors. This makes it easier on current vegans, interesting to meat reducers, and intriguing for others." Earth Balance, an all-vegan food company that produces everything from butter spreads and soymilk to nut butters and mayonnaise, has prominently marketed its products as vegan since the company's inception in 1998. Marketing Manager Adriane Little emphasizes the importance of communicating this message to consumers as "a way to show that a vegan diet should not be restrictive, but the opposite—a lifestyle filled with good-tasting, good-for-you options."
But what about non-vegetarian companies? Have they recognized the benefits of marketing their brands as vegan? In my own analysis (spending a day at a natural-food store photographing any product that used the word vegan on its packaging), never before have I seen such a broad use of the once-taboo term. The word is splashed across boxes of Boca burgers (now owned by Kraft); popular pasta-sauce purveyor Victoria Fine Foods has launched an all-vegan line called Victoria Vegan; and Dr. Praeger's—whose product line also includes seafood—doesn't hold back when touting vegan on the front of its packaging. Combine this trend with such recent news as Subway testing vegan sandwiches in Washington, DC stores and McDonald's opening its first all-vegetarian restaurant in India, and it's just a matter of time, I believe, before major food brands embrace the word vegan to represent health, sustainability, and authenticity. For vegans, these values are nothing new, and according to Tibbott, we're just ahead of the curve. "Vegans are ahead of their time in terms of eating a diet that we feel will be adopted by more and more people in the coming years. By living their values, they inspire others to consider dietary changes." I couldn't agree more.
VegNews' co-founder Colleen Holland loves to follow trends in veganism and is always on the lookout for great new vegan products. Follow Colleen on Facebook here.