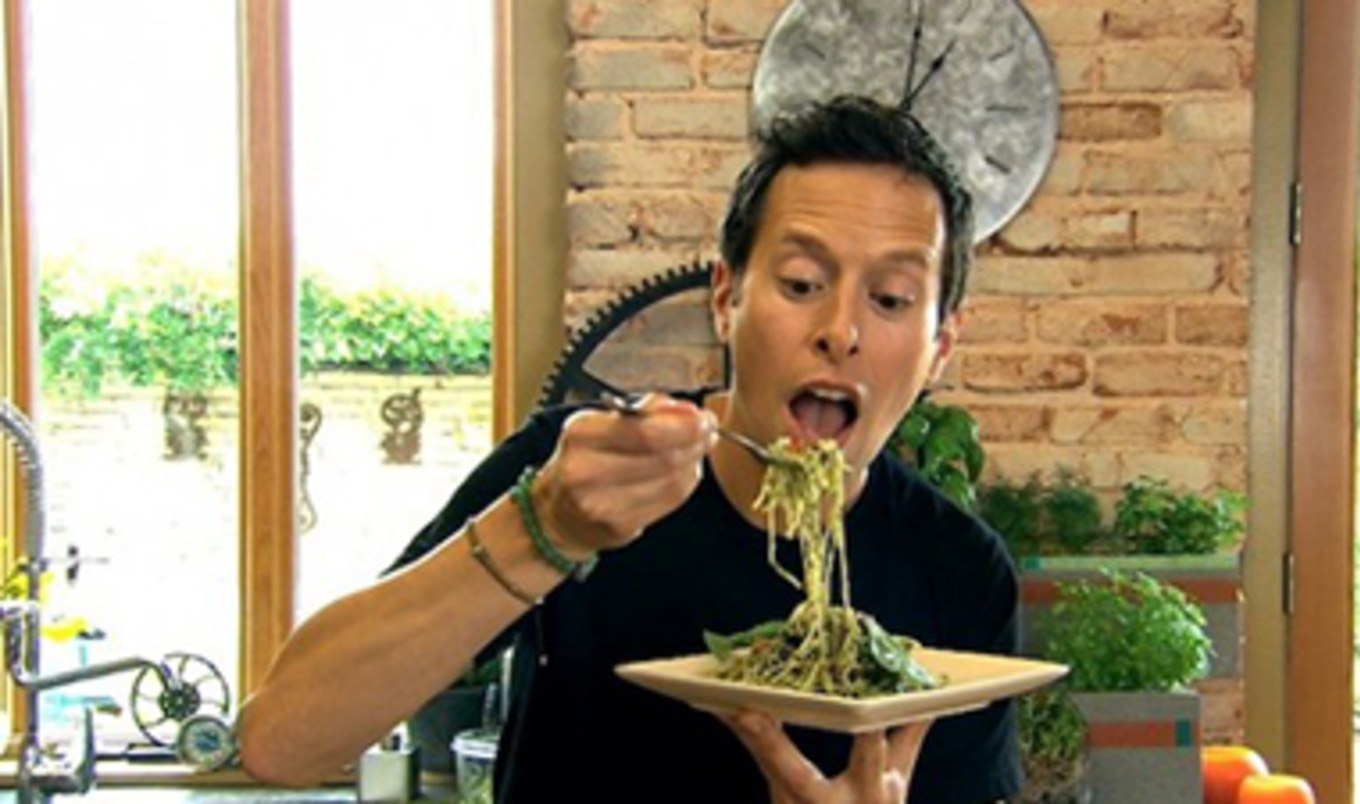 On January 6, viewers will be treated to a new cooking special entirely based on plant-based eating.
January 2, 2013
---
This Sunday at 8pm EST, The Cooking Channel will be kicking off the new year by introducing a show dedicated to vegan cooking with an emphasis on health, titled How to Live to 100. On the series, chef Jason Wrobel—lauded by the channel as the "King of Superfoods"—demonstrates entirely plant-based recipes, many of which feature nutrient-dense ingredients. Sample dishes include Cilantro-Lime Pesto Pasta, Black-Bean Chickpea Salad, and Chocolate Avocado Pudding. He will also be sharing tips for extending one's lifespan through healthy living. According to Ecorazzi, Wrobel's celebrity fans include notable vegans Woody Harrelson and Russell Simmons.
Don't miss this interview with Jason Wrobel.