News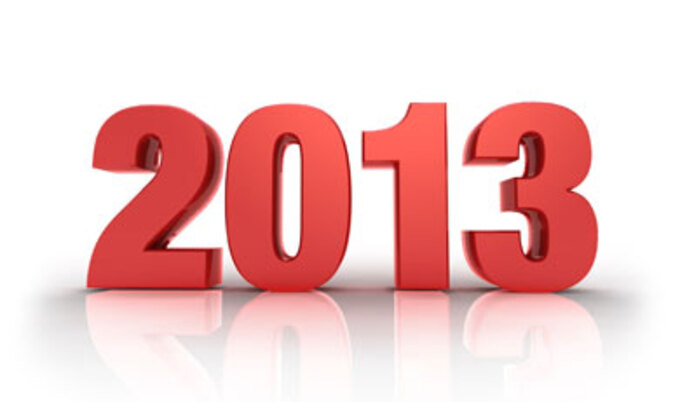 The Top 15 News Stories of 2013
VegNews takes a look back at the year's most popular vegan headlines.
December 18, 2013
---
This was a great year for veganism. From the rise of vegan options at mainstream restaurants to the veg lifestyle showing up on televisions everywhere, the meat-free movement is stronger than ever. In honor of 2013, we've compiled a list of the 15 most-read news stories on VegNews.com so that we can look back at all that's been accomplished—and look forward to even more to come in 2014.
1. Chipotle's Vegan Sofritas Now Served in All of California
Following the success of the tofu-based option in Northern California, Chipotle patrons in the southern part of the Golden State will also be able to indulge in sofritas.
2. Vegan Chain Veggie Grill to Add More Restaurants
Los Angeles, Orange County, San Diego, and Seattle are among the cities included in Veggie Grill's expansion plan.
3. Chipotle Expands Market for Vegan Sofritas Option
The fast-food chain has added the meat-free filling to all Northern California locations.
4. New Vegan Show to Debut on the Cooking Channel
On January 6, viewers were treated to a new cooking special entirely based on plant-based eating.
5. Business Insider Names 12 Veg Supermarket Staples
The marketplace media outlet lists 12 comfort food classics that don't have any animal products.
6. Chipotle Will Test Tofu Option San Francisco
Fast-food chain Chipotle will offer tofu in San Francisco locations to gauge whether there is a demand for the meatless option nationwide.
7. Vegan Chef Wins Food Network's Chopped Competition
Vedge's Rich Landau was declared the show's winner after creatively using plant-based ingredients such as chia seeds, dandelion greens, and tempeh.
8. Anthony Bourdain's Wife Ottavia Tries Veganism
Despite her husband's vocal anti-vegan sentiments, Ottavia Bourdain adopted a vegan diet for two weeks.
9. Shape Releases Its List of Sexiest Veg Celebrities
Seasoned actors, chart-topping singers, and vegan chefs make Shape magazine's hottest vegan and vegetarian celebrity list.
10. Actor Ryan Gosling Says No to Dehorning Dairy Cows
The Hollywood star pens a letter demanding the milk industry stop the inhumane practice.
11. Bill Gates Makes Case for Vegan Meat Alternatives
The philanthropist created a slideshow explaining the need for sustainable, plant-based food.
12. AARP Highlights Bill Clinton's Healthy Vegan Diet
Bill Clinton talks about why he switched to a cruelty-free diet and gives advice on maintaining healthful eating habits.
13. Cries of Mother Cow Cause Neighbors to Call Police
The cries from a mother cow who had her babies taken from her prompt neighbors to contact the police numerous times.
14. Michelle Pfeiffer Cites Vegan Health Benefits
The 55-year-old actress credits veganism for keeping her cholesterol down.
15. Vegan Bakery Wins Food Network's Cupcake Wars
New Jersey's Papa Ganache took first place in the televised baking competition.
Don't miss our list of Top 15 Stories of 2013 or Top 15 Vegan Recipes of 2013!
Please support independent vegan media and get the very best in news, recipes, travel, beauty, products, and more.
Subscribe now to the world's #1 plant-based magazine!
Subscribe