News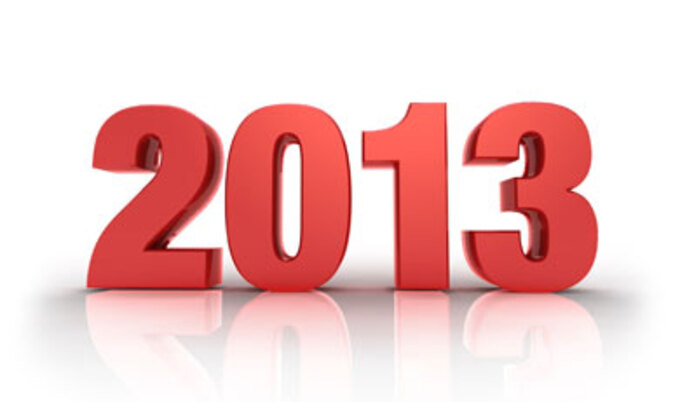 The Top 15 Stories of 2013
Want to know the hottest vegan lifestyle, food, and health stories of 2013? Here we unveil the top 15 stories of the year on VegNews.com.
December 17, 2013
---
Whether it was the next big vegan city (move over, Los Angeles!), the truth about protein, or drool-worthy dairy-free cheeses that hit the market, VegNews' readers couldn't get enough of veganism—all facets of it—in 2013. In honor of the vegan lifestyle becoming more popular than ever this year, we've compiled a list of the 15 most-read features on VegNews.com so that we can look back at all that's been accomplished—and look forward to even more to come in 2014.

1. 11 Unbelievably Awesome Uses for Cauliflower
You'd never guess how many healthy meals can be made with one simple, star vegetable!
2. 12 Dreamy Towns for Vegan Living
Looking for a veg-friendly city where you can lay down roots? We've got inspiration for your next move.

3. 5 Next-Generation Vegan Cheese Brands
Melt it, spread it, eat it, love it—here are five new drool-worthy vegan cheeses that hit the market this year.

4. 7 Expert Tips for Making Vegan Ice Cream
Vegan ice cream aficionado Hannah Kaminsky shares her tried-and-true tips for the ultimate summer cool-down treat.

5. 3 Steps to Smoothie Success
Never suffer the heartbreak of "blended salad" again with these three easy steps for ensuring stellar smoothies.

6. 13 Instagram Accounts We Can't Get Enough Of
These awesome Instagram accounts feature some of our favorite things, including doughnuts and puppies.

7. 9 Reasons Why Los Angeles is the Center of the (Vegan) Universe
VegNews co-founder Colleen Holland declares Los Angeles the center of the vegan universe.

8. The Three-Day Detox Plan Anyone Can Do
Coming off a junk food bender? This easy plan will cleanse you—without driving you crazy.

9. 10 Great Online Magazines
Green your magazine addiction by going paper-free and checking out these mentally nutritious web-based publications.

10. Surprising Vegan Finds at Mainstream Grocery Stores
No Whole Foods or Trader Joe's? No problem! Thanks to The Laziest Vegans, finding vegan eats at your typical American supermarket is easier than you think.

11. Exclusive Interview: Kim & Kanye Go Vegan For Baby
The ever-thoughtful celebrity couple decides to ditch their meat-eating, fur-wearing ways for their daughter.

12. 7 Steps to Becoming a Healthier Vegan
Eating more cupcakes and cheese than fresh fruit and greens? Listen to these simple bites of advice.

13. 3 Myths About Protein and a Plant-Based Diet
Resident VegNews nutritionist Julieanna Hever sets the record straight on plant-based protein.

14. Colleen Holland: How I Became a Healthy Vegan
Seduced by the amazing array of vegan junk food available today, VegNews co-founder Colleen Holland shares her personal transformation to becoming a healthy vegan.

15. 5 Amazing Vegan Subscription Boxes
Get fun treats on the regular with these cruelty-free subscriptions.

Don't miss our list of Top 15 News Stories of 2013 or Top 15 Vegan Recipes of 2013!

Please support independent vegan media and get the very best in news, recipes, travel, beauty, products, and more.
Subscribe now to the world's #1 plant-based magazine!
Subscribe