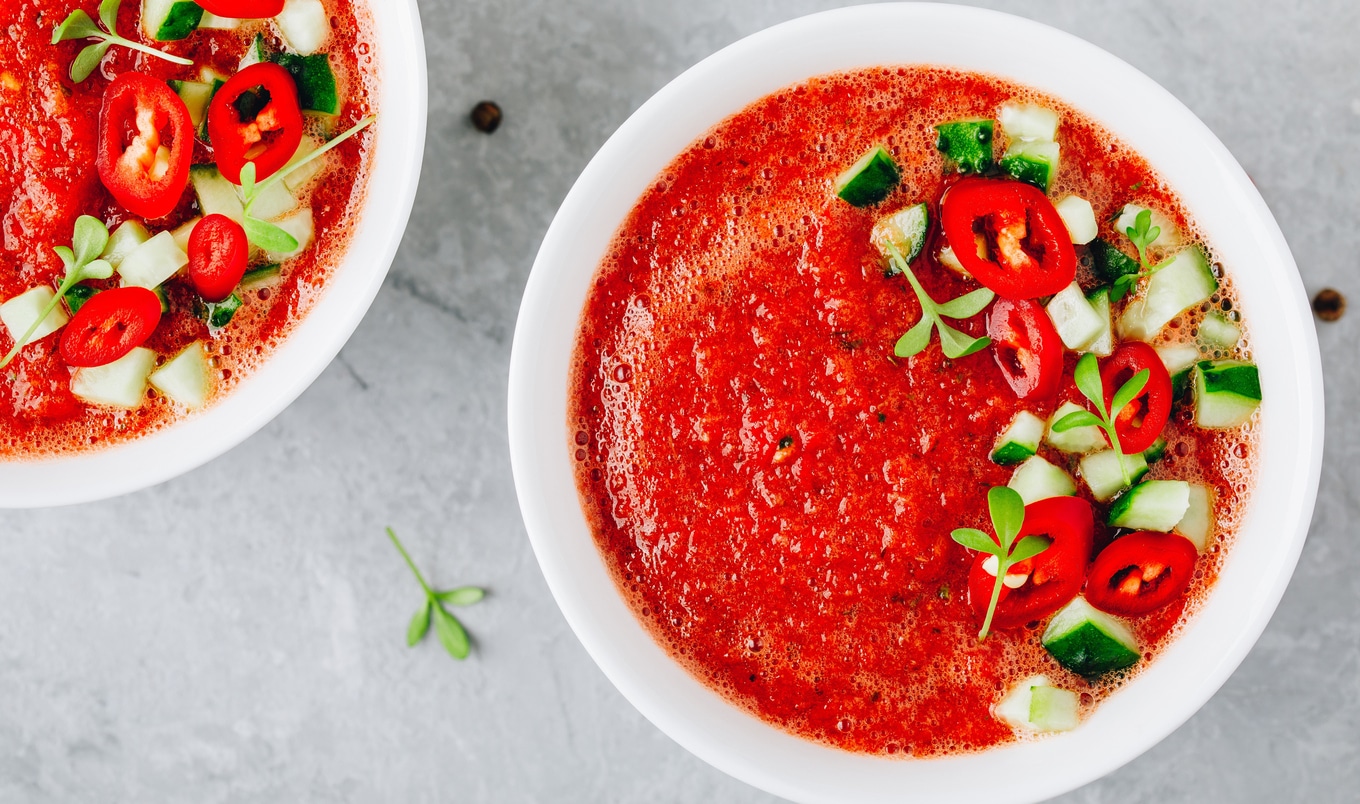 This delightfully crisp and cool gazpacho will be a welcome addition to your outdoor get-together on a hot summer day.
June 13, 2013
What you need:
2½ cups diced seedless watermelon, divided
1½ cups peeled and cubed cucumber, divided
1 small shallot
1 medium tomato, roughly chopped
5 fresh basil leaves
½ teaspoon salt
2 teaspoons fresh lime juice
1 teaspoon olive oil
What you do:
1. In a food processor, combine 2 cups watermelon, 1 cup cucumber, shallot, tomato, basil, salt, lime juice, and olive oil. Purée just until smooth.
2. Cover and chill in refrigerator until cold, about 1 hour, and serve garnished with remaining cucumber and watermelon.